Sunshine Coast Mayor, Cr Mark Jamieson joined APPF Retail, The GPT Group and Lendlease today to celebrate the official opening of Sunshine Plaza's $440 million redevelopment.
Lendlease Managing Director of Retail, Gary Horwitz said "Today's opening is an exciting milestone, not only for Sunshine Plaza, but also for the Sunshine Coast region. The response has already been overwhelming, with thousands of customers eager to experience our new offering for themselves — and I am confident they won't be disappointed.
"Our customers want a world-class experience while retaining a sense of place and community, and that's what we've created at Sunshine Plaza. Locals and Queenslanders living further north no longer need to travel to Brisbane for all their shopping and lifestyle needs — it's all here, located in one of Australia's most desirable tourism destinations; the Sunshine Coast.
"Lendlease and Sunshine Plaza's owners, APPF Retail and The GPT Group made this investment in the redevelopment because we have great confidence in the region."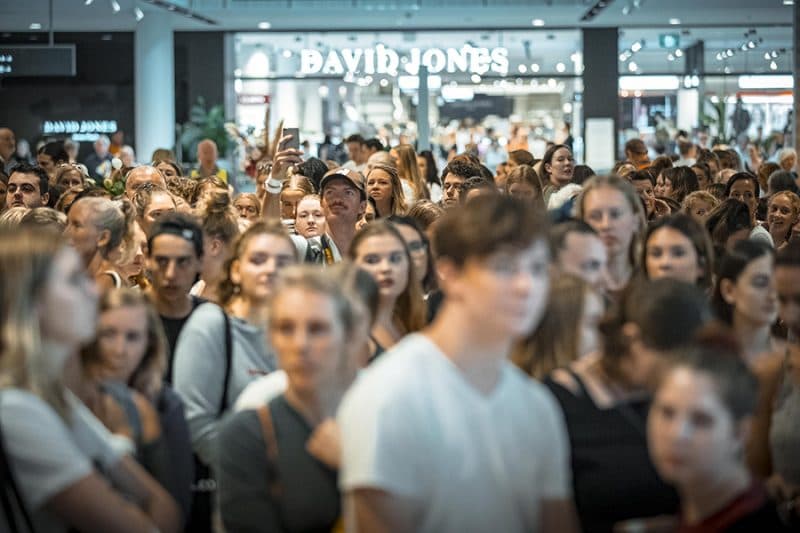 The celebrations included the opening of the Sunshine Coast's first David Jones, H&M, Sephora, lululemon and Sheike stores, as well as a new Big W, Kathmandu, JB Hi-fi, MECCA, Seed Heritage, Endota Spa and Baku, to name but a few.
The new stores take Sunshine Plaza's total retailer count to 345 over 107,000m2 and elevate the Centre to be the first super-regional shopping centre north of Brisbane.
The redevelopment, which commenced construction in August 2016, is estimated to have generated close to 2,900 jobs over the past two-and-a-half years, and a further 2,300 retail jobs are expected to be created after today's launch.
Mark Fookes, Chief Operating Officer at The GPT Group said "Sunshine Plaza has a track record as one of GPT's best performing retail assets and this expansion will ensure it remains the Sunshine Coast's premier retail, dining, entertainment and tourism destinations."
Sunshine Plaza's exciting new high ropes course, outdoor children's play areas and further Cornmeal Promenade dining options are scheduled to open by mid-2019.
David McNamara, Fund Manager APPF Retail said "The opening of this redevelopment is an exciting step forward for Sunshine Plaza and the Sunshine Coast. It will strengthen the Sunshine Coast's attractiveness to both the local community and tourists, and will increase the economic vibrancy of the Coast through world class shopping, dining and entertainment."
Sunshine Coast Mayor, Cr Mark Jamieson said "The expansion of Sunshine Plaza represents a significant capital investment in our region and for the retail industry. The calibre of retail outlets will encourage our residents to shop within our region and spend locally.
"This investment is welcomed by our council and shows the high level of confidence that continues to grow on the Sunshine Coast.
"The plaza is also a destination for the Hervey Bay and Bundaberg drive markets and will attract shoppers from the west. Our residents and visitors now have more retail options locally, as well as access to a substantial number of new employment opportunities.
"This is great news for our economy and great news for our community".