Brisbane-based boutique property investment manager Marquette Properties is set to bring Caloundra Village to the market over the coming days.
Caloundra Village is a neighbourhood centre, strategically located in Caloundra, the gateway to Queensland's popular Sunshine Coast. The fully leased centre presents an on-grade configuration with strong tenant retention history, and a focus on essential service retailers, with more than 93% of gross income underpinned by non-discretionary tenants.
Marquette Properties purchased the centre in 2017. Since then the fully-leased asset has benefitted from a refurbishment with extensive capital improvements undertaken over the past three years.
"We have undertaken a thorough refurbishment aimed at improving the centre's appearance, functionality and performance; and invested to 'future-proof' the asset for an incoming owner," said Marquette's Managing Director Toby Lewis.
Anchored by a brand new 15-year lease to a strong trading Seasons IGA supermarket, the neighbourhood centre was designed for convenience with on-grade car parking and multiple ingress and egress points.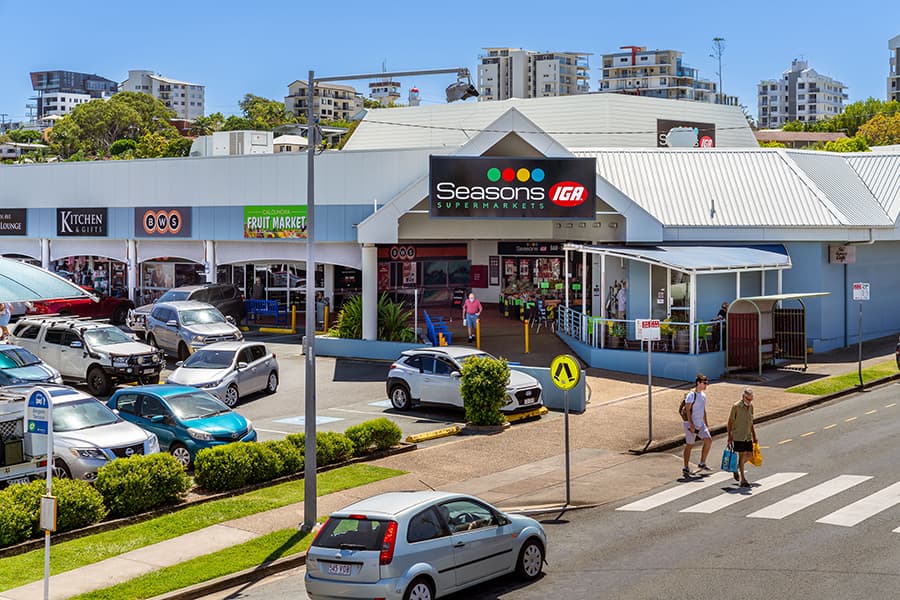 Caloundra Village resides on an expansive 7,764m2 site gaining three rare street frontages with flexible Major Centre zoning, allowing the ability for five storeys of future development.
JLL Senior Director and Joint Head of Retail Investments Jacob Swan, together with Ned McKendry have been exclusively appointed to sell Caloundra Village.
Swan said demand for quality retail assets in premier coastal catchments was at record levels, with these assets continuing to draw the most aggressive capital.
"With more than $2.5 billion of neighbourhood transactions completed nationally in 2021, we are expecting an unprecedented amount of demand from the market. Many investors are seeking convenience-based retail offerings with resilient cash flow and Caloundra Village embodies this, underpinned by a long 9.5-year WALE, a strong tenant retention history and a focus on essential service retailers," Swan said.
Caloundra Village comes to the market this week.