Stonebridge Property Group has sold Ropes Crossing Village for $42 million. The Sydney neighbourhood shopping centre sold to an Offshore Investor after a select off-market EOI campaign, reflecting a yield of 5.5%. 
Located on a large 12,340m2 site in Western Sydney, Ropes Crossing Village comprises a strong performing Coles supermarket supported by a quality non-discretionary tenancy mix. The Property underwent a substantial expansion and upgrade to a total lettable area of 5,805m2 with on-grade parking for 208 vehicles, returning a defensive income stream supported by a long through-cycle WALE of 11.7 years. The recent works completed created new retail opportunities, along with a much needed childcare centre and fitness facilities.
A 2-stage mixed-used development has recently been approved with the first stage comprising second level commercial suites and stage 2 comprising a Coles expansion, additional specialty retail, expanded parking and 128 residential units across 3 buildings.
Stonebridge Property Group's Carl Molony, Philip Gartland and Jonathan Fox negotiated the sale. Unconditional exchange were achieved in less than three weeks from EOI close.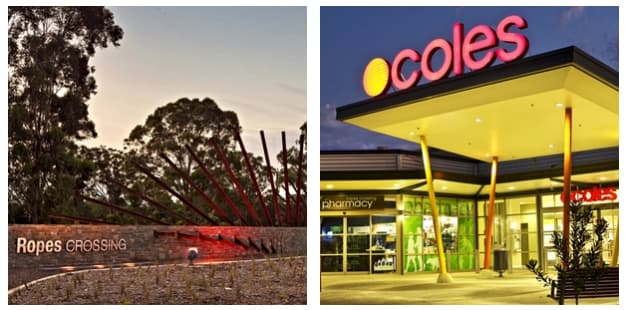 Stonebridge Partner Carl Molony said the transaction is another example of competitive processes driving strong pricing and short due diligence periods.
"The strength of the Stonebridge relationships, database and collaborative approach to the sales process ensured that a wide range of domestic and offshore, private and institutional buyer offers were received for the property. This was during a period of border closures that required practical solutions from our team and culminated in an exceptional result for our client."