More than 30,000 households in Sydney's west are being treated to a new range of culinary delights with the launch of Stockland Wetherill Park's refreshed Kinchin Lane dining precinct as Stockland partners with the bearded bakers, KNAFEH, to mark the official opening.
The all singing, all dancing theatre bakers will be stationed at Kinchin Lane for two weeks, bringing a team of 25 people with them to create a fanfare for customers.
Ameer El-Issa, Creative Director The Bearded Bakers & KNAFEH, said: "We're really excited to bring something different and unique to Stockland Wetherill Park. We're a tight knit community not just creating beautiful food, but a cultural experience and this time with a circus twist.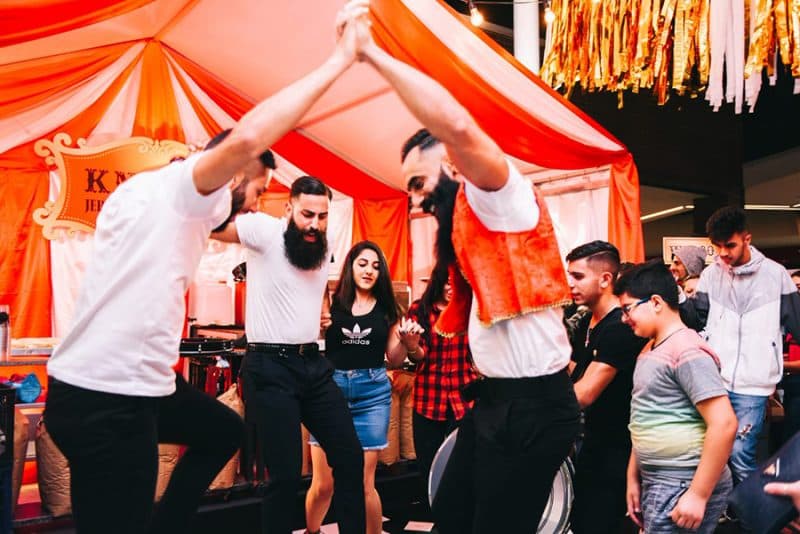 "We're all about bringing people together, spreading joy, feeding them and ensuring the smile on their face lights the space. And this is just what Stockland Wetherill Park promises deliver with Kinchin Lane, so it makes sense for us to be part of this exciting new journey.
"We're also offering a rare opportunity for kids to be amongst the fun with their chance to be a beared baker for the day. Kids can create their own knafeh as part of our kids masterclasses and we can't wait to see what crazy creations they come up with!"
The upgrade has been designed to provide premium eating out options for locals to eat out in their community and features large dining areas designed to provide the perfect environment for consumers to share a bite to eat with loved ones.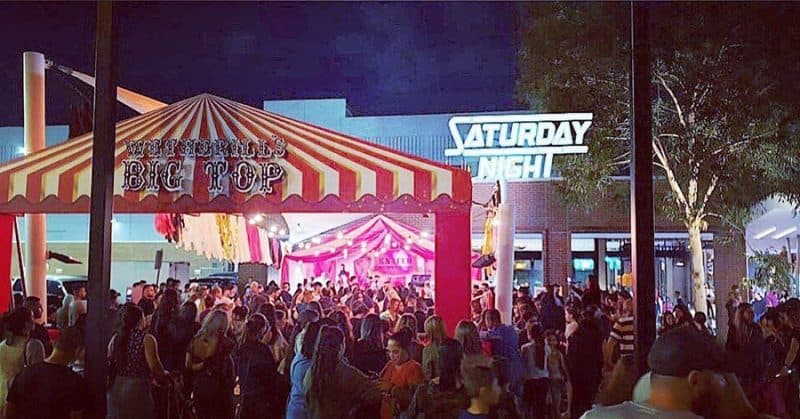 Wetherill Park's Civic Plaza has been transformed into a big top circus for two weeks with a host of free activities for customers including circus themed activities running day and night, Easter fresh food market days and a visit from the Easter bunny itself.
Stockland Wetherill Park Centre Manager, Amanda Whittle, said: "We have such an exciting program of events over the next two weeks and encourage everyone to come and check out Kinchin Lane. Whether it's for a meal, to see a circus act, participate in a cooking masterclass or simply see the Easter bunny, we have something for everyone this Easter and school holiday period.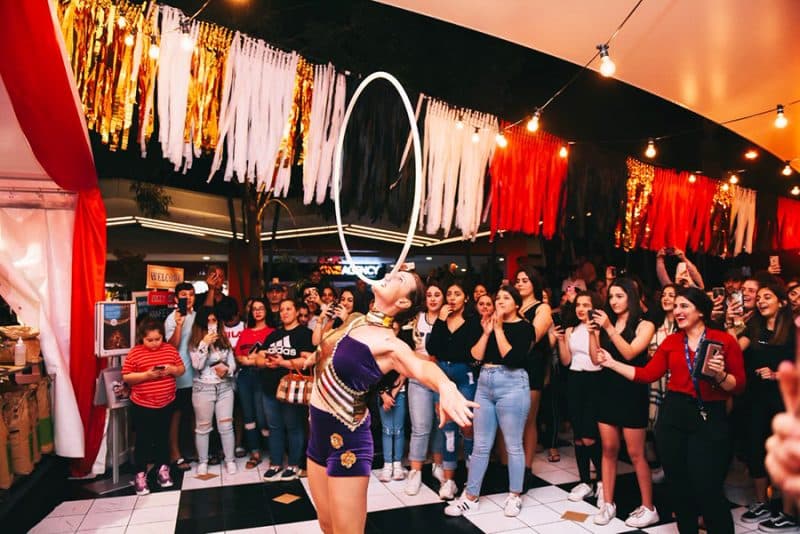 "In celebration of Easter and the exciting new restaurant openings, we're hosting an exclusive evening on Tuesday 30 April featuring a delicious banquet dinner and entertainment under the stars. Showcasing the various eateries and premium restaurants that Stockland Wetherill Park has to offer, the circus themed dinner extravaganza promises to be nothing short of indulgent. Customer simply need to spend $50 or more in any Kinchin Lane restaurant between Tuesday 16 April and Thursday 29 April to go into the drawer to win two tickets."
"Criniti's opened earlier this week and already we are seeing that it is very popular amongst locals and shop goers, as is Rockpool's The Bavarian and local Korean restaurant, Soju.
"With customers becoming increasingly time poor and returning towards a preference for dining options close to home, we decided to refresh the mix of Kinchin Lane and secure key national restaurateurs to encourage locals to see Stockland Wetherill Park as a place where they can share a meal with family and friends," Amanda said.