Last Friday, Stockland Shellharbour unveiled its new installation, 'Luminary'  – a mesmerising art and light activation, to the Illawarra area region. The installations were previously exhibited at Vivid Sydney and now the local community can enjoy the innovative artworks. 
Daniel Buchanan, Centre Manager at Stockland Shellharbour, said that the installation will offer customers a unique opportunity to immerse themselves in some original art and light installations.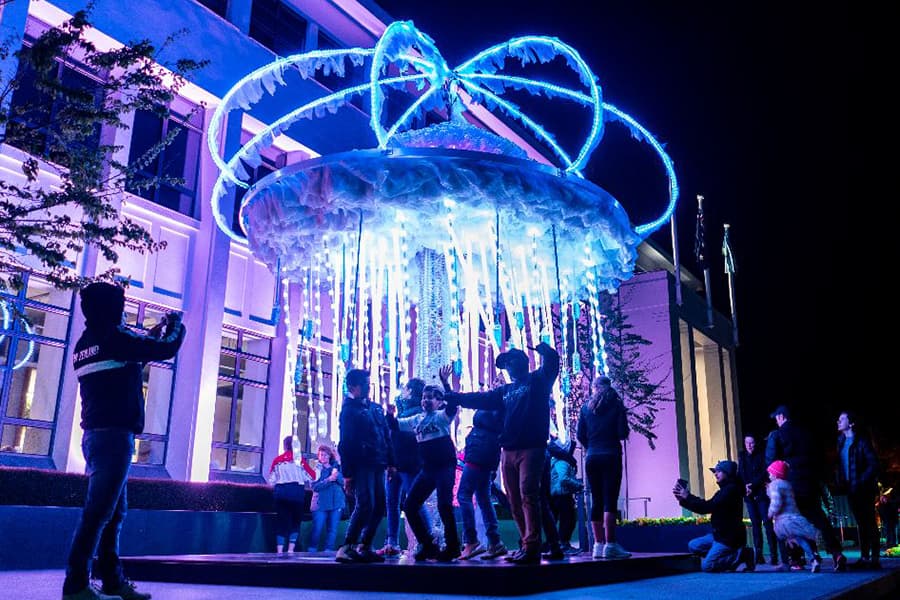 "We're so thrilled to offer this curated night-time experience to our community who continue to support us each and every day. The installations are highly interactive and contain important messages on sustainability which is especially key to our younger customers who can create healthy environmental habits that can make a real impact as they grow", he said 
"In addition to the great installations, we have our beautiful outdoor dining area The Avenue available for the convenience of dinner and entertainment, all in one place. We know that this is something that the whole family will enjoy, and hope that it will even attract some tourism to the area, further positioning Shellharbour as not only a great place to live, work and play, but also visit" Buchanan said.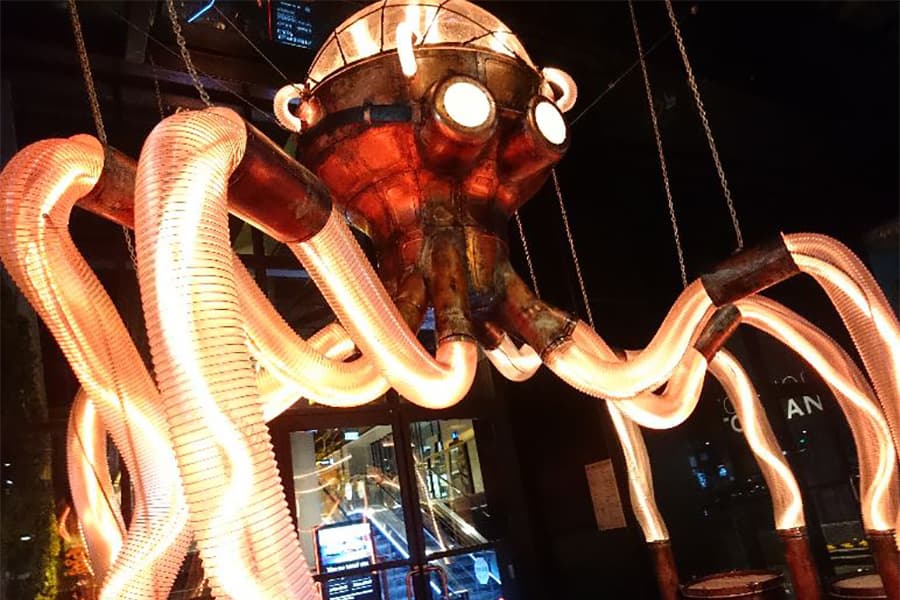 There will be a number of light installations set up including 'Crank Zappa' and 'Octopoda' which were both previously featured at Vivid Sydney and will engage customers of all ages.
Created by Amigo & Amigo, Octopoda is a steampunk octopus that invites participation in its tentacle percussion ensemble. The installation will feature eight tentacle drums that, when played, activate a rhythmic colour and light display in tune with the beat. 
Amigo & Amigo also joined forces with Plasticwise to create Crank Zappa – a colourful electric jellyfish that zaps and animates in response to human touch. Crank Zappa is constructed entirely from single-use plastic items, including 1,000 plastic bags, 800 plastic bottles and 1,200 metres of recycled twine.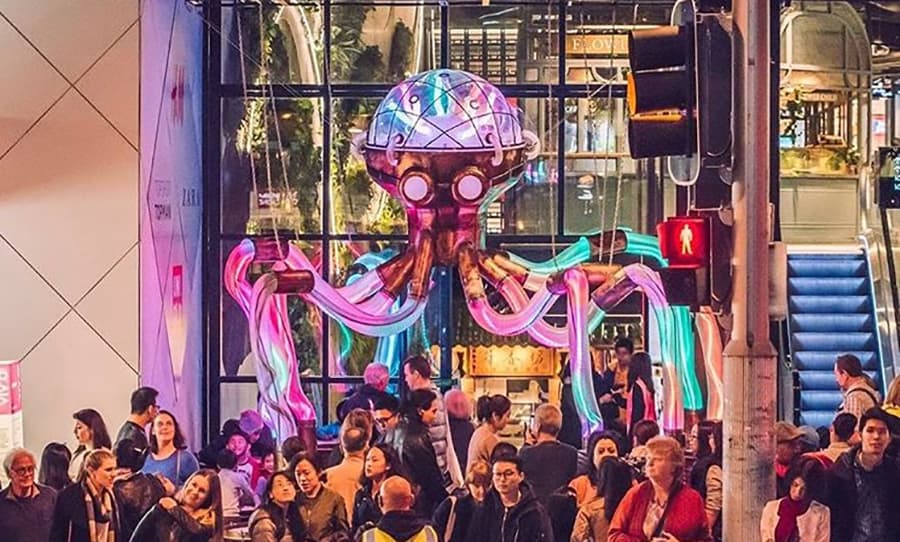 Simone Chua, Director of Amigo & Amigo, said that Crank Zappa creates an accessible and engaging platform for people to learn more about the impacts that plastic has on the environment.
"More than eight million tonnes of plastic is dumped into the ocean each year globally. We know that plastic bags are particularly harmful as they are often mistaken for jellyfish by marine creatures such as turtles, who then ingest them. The concept behind Crank Zappa is to bring to light some of the unheard truths around single-use plastics and their impact on the environment, and ultimately, to educate and encourage people to reduce their own plastic consumption", Chau said.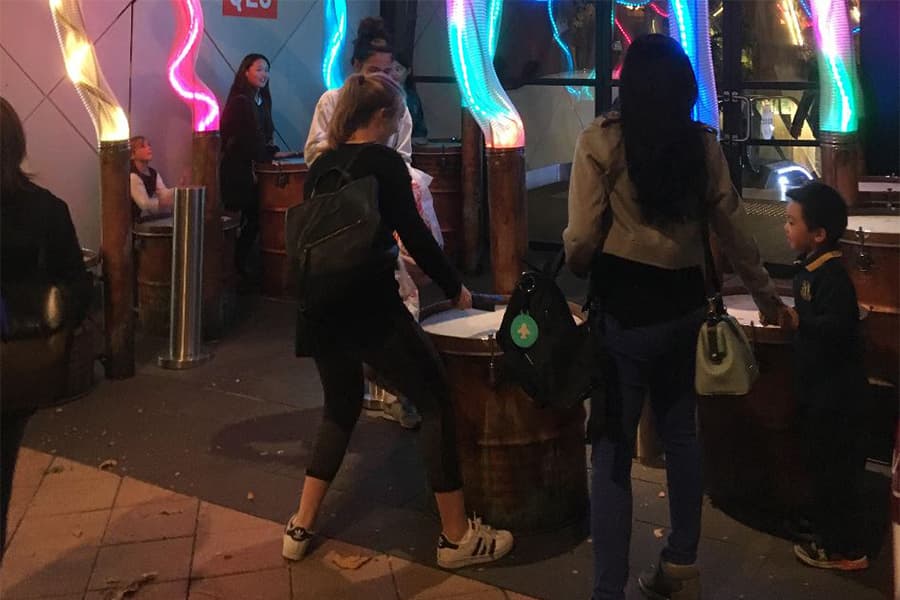 In addition to the installations, there will be a number of other family fun activities on offer, including neon mini putt putt,  face painting, entertainment and more. Customers are encouraged to take a photo in front of any of the light installations and post to Instagram for a chance to win a weekly prize valued at $100.
Luminary will run every night from Friday 15 November until Monday 27 January, with lights to be activated after 5pm.