In a first for shopping centres in Australia, an innovative new personal shopping service – Deliver on Demand – has launched at select Stockland centres in Queensland and New South Wales. Deliver on Demand (DOD) is an online marketplace that offers more convenience and choice, faster and with more personalisation. The unique app-based service connects people with local retailers at a Stockland centre, allowing them to order items from multiple shops on a single platform.
The service pilot has now launched at Stockland Burleigh Heads and Stockland Townsville in Queensland, as well as Stockland Balgowlah in New South Wales.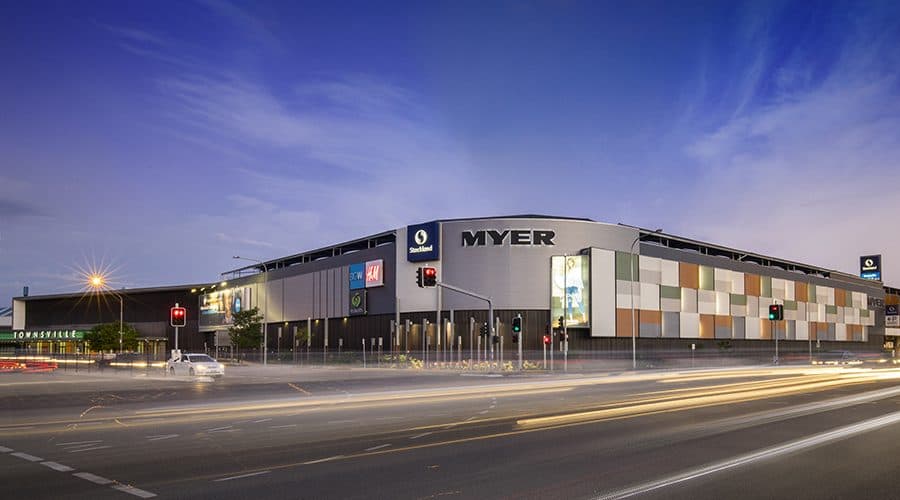 Michelle Abbey, General Manager of Retail at Stockland, said that it is integral that Australian shopping centres continue to evolve and adapt to best serve their customers, particularly as retailers and the global marketplace face new challenges.
"The launch of Deliver on Demand provides another dimension to Stockland's innovative retail offering, and benefits our customers as well as our retailers. The Deliver on Demand app is an Australian-leading tech initiative that will enhance choices for our customers. It provides them with a new, contactless way to shop, and offers an entire shopping centre's-worth of items to choose from, with same-day delivery" Abbey said.
She continued "We also hope this service will help our retailers during this time, as the service does not take commission and allows them to simply benefit from being connected to more local customers.
Our town centres are the hearts of the thriving communities they sit within, and this on-demand service will help keep all our customers connected with the goods they require without having to leave their home. Offering great customer experiences is what we do in our centres every day and we look forward to extending this through technology."
Marcos Law, Co-Founder of Deliver on Demand, said that the service was inspired by the need for businesses to offer the option for fast, online and contactless shopping.
"We've seen that customers are becoming more curious about online shopping, but also more impatient. COVID-19 has challenged many businesses to adapt quickly to online services, but unfortunately many have not been able to do so. This app can help facilitate that process for some of those retailers which will also help maintain their revenue and staff." Law said.
Customers can create an account online or download the user-friendly app, and complete their online shopping in just a few short steps. One of the main points of difference with DOD is that customers can create 'custom orders' where they can ask their personal shopper to pick up items that are not included on the list, such as clothing or beauty.
"Customers can browse hundreds of items from restaurants, cafés, supermarkets, pharmacies, or even specialty stores such as pet shops or florists. We plan on progressing this even further to include beauty items, apparel, tech, accessories and more – a true one-stopshop," Law continued.
Once a customer's order is complete, they are assigned a 'personal shopper' who receives their order and attends the shops for them. In the case of out-of-stock items, cancellations or changes, the shopper is able to contact the customer directly to resolve the issue and update the order in real-time.
"We know that the app will promote job creation within businesses, and help keep the marketplace operating even with the impacts of COVID-19. It's still early in the launch phase, but its success has already exceeded our expectations. It's encouraging to know how many people our app is able to help, especially during these times," said Law.