Stockland Chairman, Tom Pockett, today announced that the Board has appointed Tarun Gupta as Stockland's next Managing Director and Chief Executive Officer.
Gupta will join Stockland on June 1 2021, succeeding Mark Steinert who has been MD and CEO since 2013. Steinert will remain in his position until Mr Gupta's commencement date.
"The Stockland Board is delighted to welcome Tarun Gupta as our new Managing Director and Chief Executive Officer," said Pockett. "Gupta has deep commercial experience and a proven track record in leading and managing large property operations. We know that he is highly regarded in the industry and has a strong reputation among property investors.
"Our rigorous internal and external executive search process gave us a field of very high quality candidates. Ultimately, the Board made the decision based on Gupta's breadth of experience across the property sector including in relation to communities development, retirement living, commercial property and investment management," said Pockett.
Gupta has held a wide range of senior roles during his 26 years at Lendlease, including most recently as the Group Chief Financial Officer.
"It is an honour to be appointed to an organisation that has been building communities across Australia for over 65 years and is globally recognised as a leader in sustainability," said Gupta. "I leave my current role with great respect for the team I have worked with and I am excited by the significant opportunities ahead with Stockland. I am privileged to lead Stockland in continuing to enhance outcomes for its customers, employees, security holders and the community."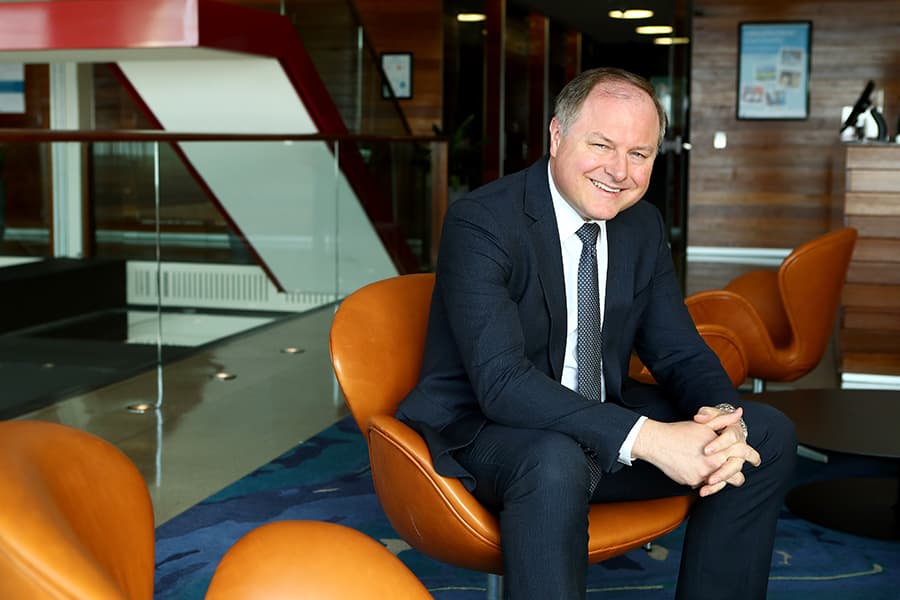 Pockett also paid tribute to Mark Steinert's significant contribution to the Group over the past seven-and-a-half years, stating: "Steinert has made a great contribution to Stockland and will continue to apply his passion and commitment to the delivery of our strategic priorities and our purpose of a better way to live during this transition period.
"As MD and CEO, he has overseen the development of Australia's leading residential business, reshaped and expanded our workplace and logistics portfolio and significantly repositioned our town centre business. Mark has fostered a strong executive team, made significant advances in building innovation and digital capabilities and solidified Stockland's position as a diverse employer of choice and global leader in sustainability."
Upon announcing Gupta's pending departure, Lendlease stated that Group Deputy Chief Financial Officer, Frank Krile, will step into the Group Chief Financial Officer role on an interim basis while an internal and external candidate search is conducted.
"Gupta has made an outstanding contribution to Lendlease during his 26 year tenure with the Group," said Lendlease Group CEO and MD, Steve McCann. "I'd like to personally thank him for his long-term commitment to Lendlease, our people, clients and security holders. Lendlease is proud of its continuing track record of developing top talent."
Outgoing Lendlease CFO, Gupta, said: "Having started at Lendlease as a graduate, I am grateful for the opportunities that I have been provided during my 26-year career with the Group. In particular, I'd like to personally thank Steve McCann for his leadership and guidance."
SCN ran a story about Mark Steinert's intention to retire earlier this year: www.shoppingcentrenews.com.au/shopping-centre-news/industry-news/stockland-announces-ceo-and-managing-directors-intention-to-retire