Stockland has announced the new $5 million extension to the Baringa Town Centre in its next stage of development in Aura on Queensland's Sunshine Coast. The project will include a state-of-the-art medical centre and family-owned swim school – in addition to a number of other retail offerings – and marks a major milestone for the $5 billion community. 
Stockland unveiled its $33 million Baringa Town Centre almost a year ago, which includes a full-line IGA, 13 specialty retailers, commercial floorspace, a tavern and more than 300 car spaces.
This new 1,215 m2 extension will comprise of Avenue Dental, Aura Family Doctors and John Wallace Swim School, bringing a number of valuable facilities and services to the award-winning masterplanned community. 
Josh Sondergeld, Project Director at Stockland, said he was thrilled to progress plans to further develop and diversify the existing retail precinct in the heart of Aura's first suburb of Baringa. 
"Baringa is already shaping up to be a thriving community with retail, residential, commercial, education – and now – health hub. This development is in line with our strategy to deliver the best communities in the country – providing excellent outcomes for residents and key infrastructure close to home. We know the importance of health services, now more than ever before, and are pleased to be able to offer the Aura community easier access to such critical resources." said Sondergeld.
Sondergeld continued, "More than 5,000 people are now calling Aura home and we look forward to welcoming many more residents into our community this year." 
Baringa is the first suburb to be built within the future city of Aura, which has been awarded a highly coveted 6 Star Green Star – Communities rating by the Green Building Council of Australia.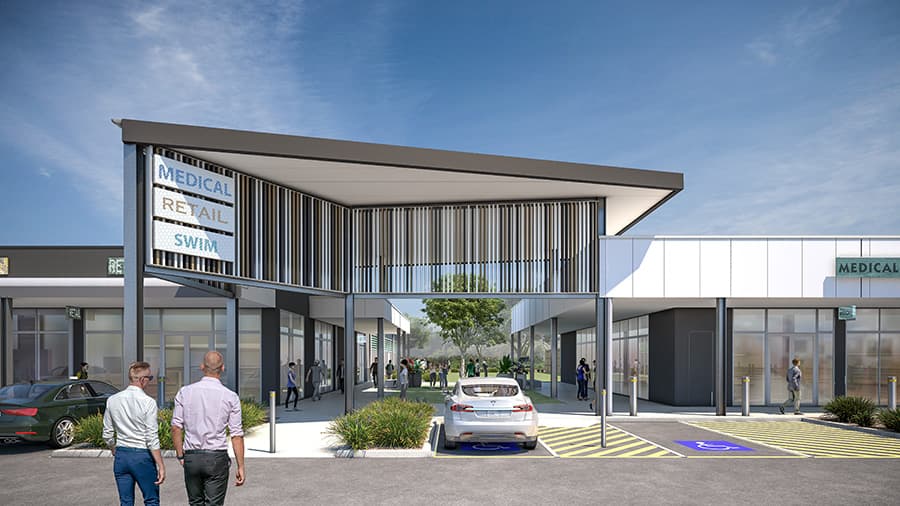 Kristy Perkins, Owner of John Wallace Swim School, said that they were looking forward to expanding their swim school business within Aura. "As a family business of over 40 years, we feel we have a great understanding of what it takes to work within a tight-knit community like Aura.
"Our main focus will be on offering programs for young swimmers that will help foster their love of swimming, and progress them through levels from 8 weeks of age to junior development squads. We have also been in communication with the Baringa State Primary School and Goodstart Early Learning Baringa, and are looking forward to working with them in the future too", she said.
Greg Fine, Principal Dentist at Avenue Dental, said: "We've been a proud part of the Sunshine Coast community for the last 29 years and are so excited to now offer our services in Baringa. We have already formed a very strong connection with the area as many staff members call Aura home.
"We align with Stockland's vision of providing every patient with a fantastic experience tailored to their needs. It's one of the reasons that we're Australia's most awarded dental practice", Fine said. 
He continued, "Baringa already offers a variety of services, but our focus will be on providing the highest quality of dental work, with the latest techniques, advanced technologies and up-to-date knowledge to the people of the region."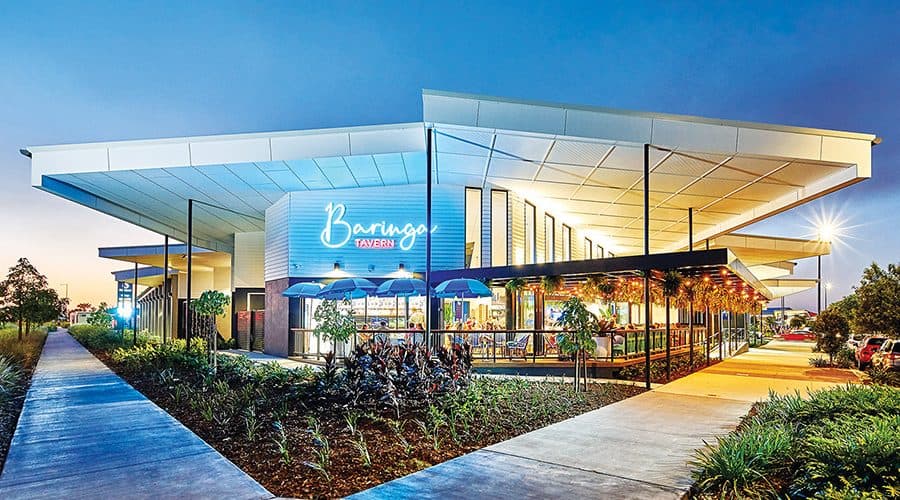 Kayleigh Thompson, Practice Manager at Aura Family Doctors, said: "The Aura Family Doctors team is looking forward to opening in the Sunshine Coast's newest development and being part of a growing community. 
She said, "Each doctor brings with them a different skill set and experience to cover all bases that you and your family may require. Our objective will be to provide a friendly and caring environment from your first point of contact with us, in addition to the highest quality care while keeping wait times low, improving wellbeing and enjoyment of life." 
The new medical centre and swim school will be located on the corner of Baringa Drive and Aura Boulevard, adjacent to the Baringa Town Centre, and be easily accessible via the Aura Veloway and the extensive networks of dedicated walking and cycle paths. It is expected to open early 2021.
Over the next 30 years, Aura is planned to include more than 20,000 new homes, two business parks, 10 sporting grounds, 25 community facilities, 20 educational facilities, 700 hectares of conservation and park areas and 200 kilometres of cycle ways and walking paths.