Signature Hospitality Group has honed in on the Gold Coast, officially launching two new venues in Robina last week – The Sporting Globe and TGI FRIDAYS. Both located on The Promenade at Robina Town Centre, the venues arrive just in time for Christmas and are set to ignite a flurry of local foodies and sporting fans!
Gold Coast sports fanatics will have a brand new venue this year, that will ensure every game, set, match and major clash is a winner… Australia's Premier Sports Bar Grill 'The Sporting Globe' has opened a brand new venue in time for the jam packed national and international sporting seasons.
Signalling the brand's second Queensland restaurant (the first opened at Brisbane's Chermside in February 2017) The Sporting Globe launched at Robina Town Centre on 13 December. The purpose built venue will call Robina Town Centre's The Promenade its home ground and is set to welcome big time sporting enthusiasts, families and groups as foundation fans.
Founded in 2010 by Signature Hospitality Group, The Sporting Globe has enjoyed great success during its 10 year history, having already launched 13 venues spanning Victoria, Western Australia and Queensland. Local Gold Coast brothers Mark and Brad Vigus have come on as franchisees to launch the Robina venue and with a strong sporting background, each having played and been involved in various sporting clubs and now owning and operating two F45s on the Coast, they're the right men for the job.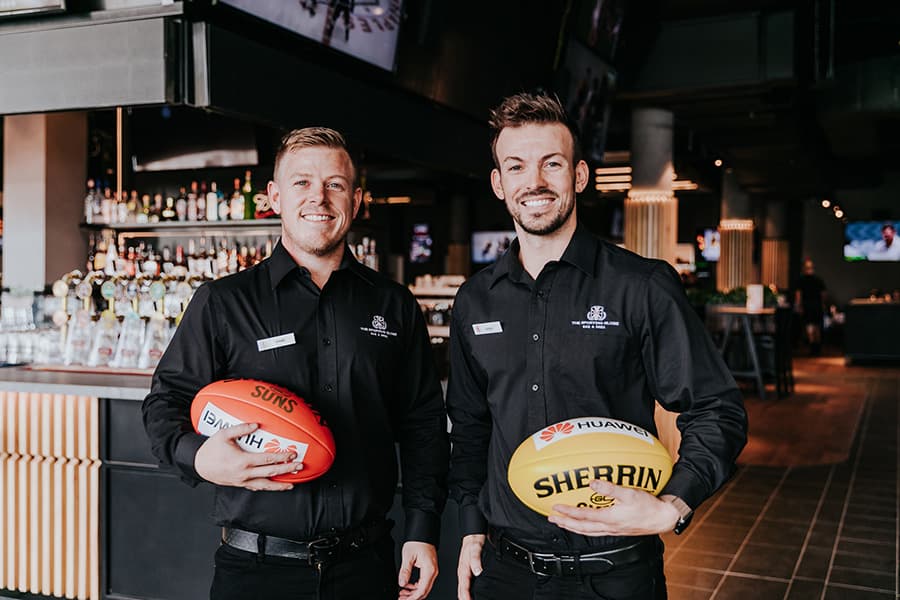 "Australia's love for sport runs deep, and this is especially true on the Gold Coast home to professional and grass roots sporting teams and clubs, first class sporting events, and some of the world's biggest sporting names," said Mark Vigus Robina Franchisee.
"As locals, we noticed a gap in the market here on the Coast for an inclusive, family friendly sporting venue that would appeal to a broad demographic of customers, and become the go to meeting place to watch, listen, eat, drink and be entertained", he said.
Sport will be the undisputed hero with the restaurant and bar featuring over 50 high definition screens including 2 huge 5 metre screens and a nine screen video wall.
In addition iconic American hospitality brand TGI FRIDAYS is set to make its debut in opening at Robina Town Centre for its first Queensland restaurant. TGI FRIDAYS will bring its signature bar and grill menu and warm hospitality to Robina, where locals will be among the first to enjoy this premium yet relaxed dining experience as it makes its foray into Queensland as part of a national roll out.
Originating in Manhattan, New York City in the 1960s, TGI FRIDAYS spearheaded a cultural revolution with the launch of the city's first female friendly singles bar, attracting large crowds who were drawn to its quality cocktails, eclectic decor, and the chance to mingle with like minded locals unchaperoned which, at the time, was unheard of.
Recognised as the pioneer of 'happy hour' introduced as a way to offer discounted drinks to Pan Am (Pan American World Airways) stewardesses every Friday TGI FRIDAYS quickly became a cornerstone of America's social scene, with new sites popping up all over the country.
TGI FRIDAYS is renowned as a successful global brand, operating close to 1,000 restaurants across 60 countries, 13 of which span Australia (the Robina Town Centre restaurant will signal the 14th Signature Hospitality Group acquired the Australian arm of TGI FRIDAYS in 2017, spearheaded by industry veteran James Sinclair, who set out to reinvent and modernize the brand in the years following.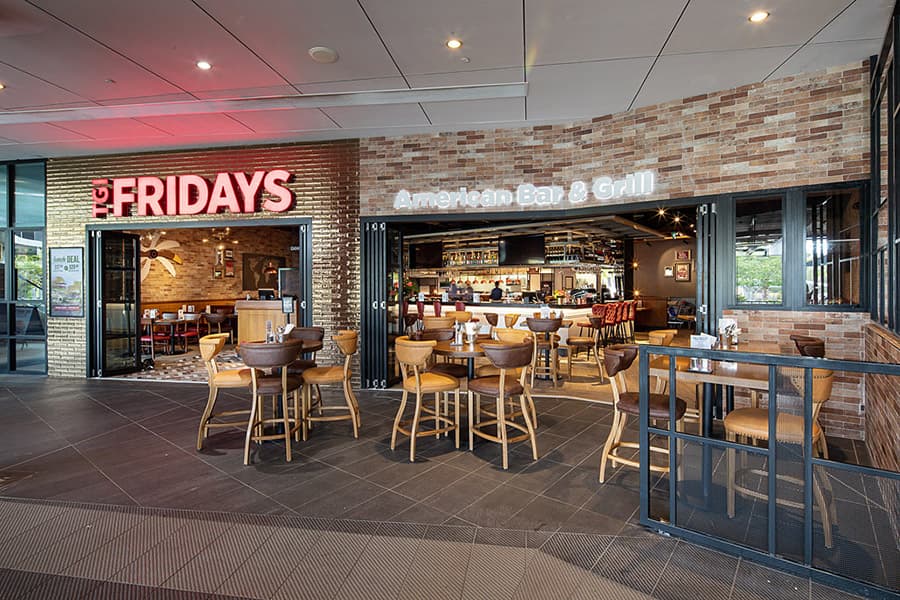 The introduction of the Future Fridays concept has seen the brand take on a fresh face in Australia after a significant investment was made into reinventing its image; from its sleek new fit out featuring timber accents and industrial style lighting installations, to its refined menu that focuses on high quality produce and dining designed to share.
Adopting the Future Fridays concept, the new Robina Town Centre restaurant will be located on The Promenade and will offer generous indoor and outdoor seating.
CEO of Signature Hospitality Group, James Sinclair, commented on the forthcoming opening of TGI FRIDAYS new location, "We are delighted to announce the introduction of TGI FRIDAYS to Queensland with our new flagship restaurant currently under construction at Robin a Town Centre on the Gold Coast. Our vision for TGI FRIDAYS Robina is a community hub where good times and great food come together to create an everyday dining destination that will appeal to all types of patrons from the sports crowd, to families lookingn for a great meal and groups celebrating an occasion."
"Working with the heritage brand hallmarks of the original TGI brand, we have elevated TGI FRIDAYS into a premium yet relaxed dining experience that we are confident will resonate with Gold Coasters", he said.