Leading global shopping service and payments provider Klarna has revealed its latest plans to support Aussie retailers: services such as in-store everywhere, free valet parking and specially curated wish lists for the peak shopping period are ready to roll…
Klarna is the world's largest provider of interest-free instalment shopping options, having connected 85 million shoppers to the biggest brands around the globe for more than 15 years.
Partnering with The National Retail Association (NRA) will see the peak industry body and the global shopping and payments leader help secure a better future for the country's struggling retail sector.
By joining forces, the pair aim to provide research, data, strategic insights and enduring value to NRA members to assist them navigate this period of substantial change and challeng successfully.
Not only have Australian retailers had to respond to the unprecedented disruption and economic impacts of the COVID-19 pandemic, they have also seen online sales double over the past five years, compared to omni-channel total sales, so the partnership will help educate and guide local brands on the best ways to attract a new generation of digital-led consumers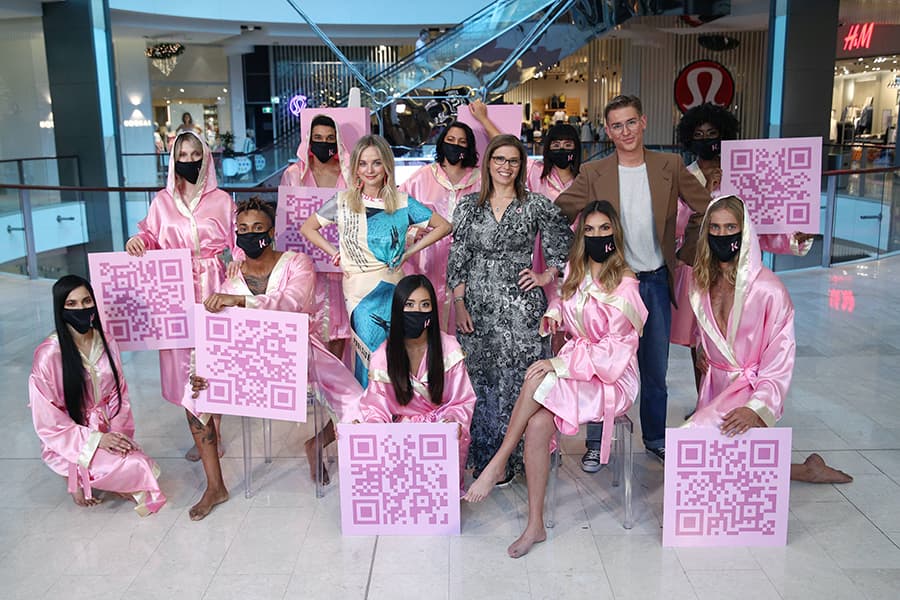 From Wednesday 25 November, Aussie shoppers can 'Pay in 4' with Klarna in-store… at any retailer. And for the first time, Klarna's smooth shopping experience will be extended to supermarkets, grocery stores and pharmacies (in-store).
With Black Friday and Cyber Monday almost here, Klarna officially launched a suite of initiatives at Westfield Bondi Junction to make shopping 'smoother'.
Klarna elevated the concept of 'shop the runway' by hosting a catwalk show with a difference to inspire, delight and encourage shoppers to back our local retail sector.
Australia's first-ever censored runway saw 10 diverse models strut their stuff along a pink path that weaves through the shopping centre (similar paths now appear in ten Westfield centres across the country that offer valet parking).
Fran Ereira, Country Head of Klarna Australia-NZ said:"Klarna is obsessed with making shopping 'smoooth'. It should be easy, convenient, inspiring and fun. Given this is our first year in Australia, we also want to do our bit to encourage Aussie shoppers to get in and support those businesses that have had a tough year – and a sector that is critical to our economy.
"Klarna revolutionised shopping in Australia by being the first to offer the ability to shop with buy now pay later in any online store through the Klarna app, without requiring the retailer to be integrated. We've taken the same approach with our in-store offering from the get-go.  You can shop everywhere and 'Pay in 4' – no integration required.
"We've also innovated to ensure Klarna customers never miss a deal with our popular wish list and unique price drop notification features. And of course, all this builds on the recent launch of the world-first BNPL loyalty program: Klarna's rewards club and the integration of world-class retailers including JD Sports, Cotton On, Tommy Hilfiger, Calvin Klein, ASOS, SurfStitch, Country Road, Adore Beauty, Luxury Escapes and many others."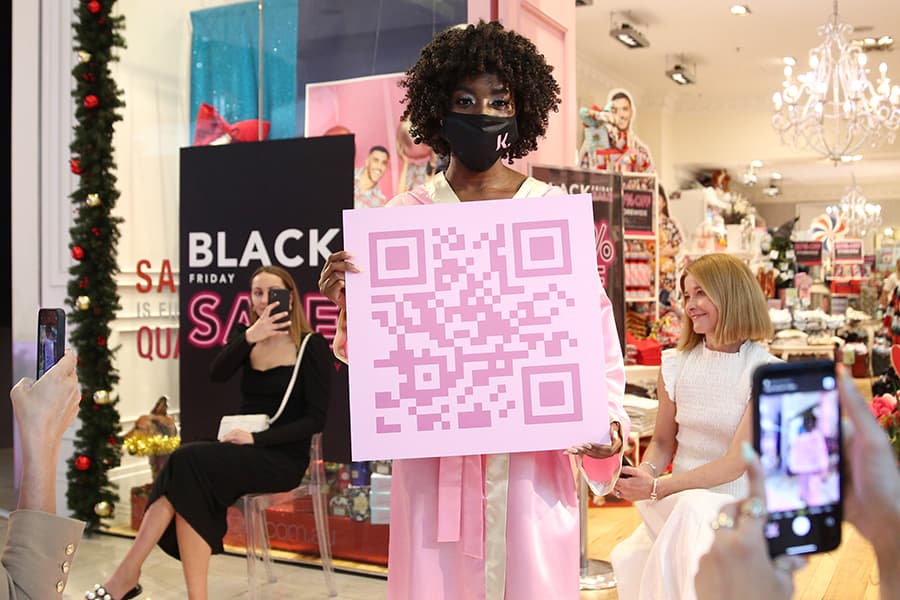 Bronwyn Cooper, Head of Content and Programming, Scentre Group added: "We're committed to providing new and innovative ways for our retailers to connect with customers and keep pace with their ever-changing needs.
"The availability of Klarna in the physical retail environment is timed perfectly with our first-ever Westfield Week of Offers and provides our customers the option and flexibility to buy now and pay later at any of their favourite Westfield retailers.
"Klarna is a platform we know our customers will value as they take advantage of the best deals and offers in-centre."
Dominique Lamb, CEO of the National Retailers Association said: "Platforms that make the shopping experience easier and more convenient are a dream for retailers and the Klarna app certainly does this. Buy now, pay later services have risen tremendously in popularity and we know that they strengthen the spending power of many consumers. The Klarna app helps retailers by reducing financial barriers for customers, boosts bottom lines and facilitates the growing shift towards online payments.
"Extending the Klarna service to any retailer could not be more timely as we've just entered the busy Christmas trade period. Providing shoppers with the ability to purchase items in a manner that is simple, quick and secure will encourage shoppers to splurge on purchases this festive season."
The process to use Klarna in-store is quick, simple and safe. Customers simply install a Klarna Visa card into the wallet on their iPhone and Apple Watch, or Google Pay on their Android device and then hold the device near a payment terminal to make a contactless payment. Every purchase is secure because access must be authenticated with either Face ID, Touch ID or a passcode.
Klarna also announced it would offer $150,000 worth of FREE valet parking to any shopper who spends $150 in-store using Klarna at any of the nine Westfield centres nationwide that offer valet.
Shoppers are urged to use Klarna to shop the best cyber sale offers in-store at any Westfield centre with an entire week of censored deals available now until Monday.