Shopper Media Group, Australia's fastest growing retail out-of-home media company, recently announced the addition of 21 new local shopping centres to its retail digital out-of-home (DOOH) portfolio.
Despite the economic impact of COVID-19, local shopping centres have remained the hub of essential retail for Australian consumers, enabling Shopper Media to continue its focus on expansion.
"Our growth is the result of investment in our SmartLite network and wi-fi technology that enables us to capture real-time, first party data and customise the digital OOH experience to the demographics of unique local shopping communities," said Ed Couche, Chief Operating Officer at Shopper Media Group. "Our 100% retail OOH digital network delivers animated advertising, which enhances the shopper experience and connects consumers with brands in retail environments."
"Our SmartLite network brings significant benefit to the partners and brands we work with," explained Couche. "Through our network of wi-fi beacons, we can conduct frequent and targeted Shopper Studies, allowing us the unique opportunity to collect up-to-the-minute consumer insights and evolving shopping behaviours."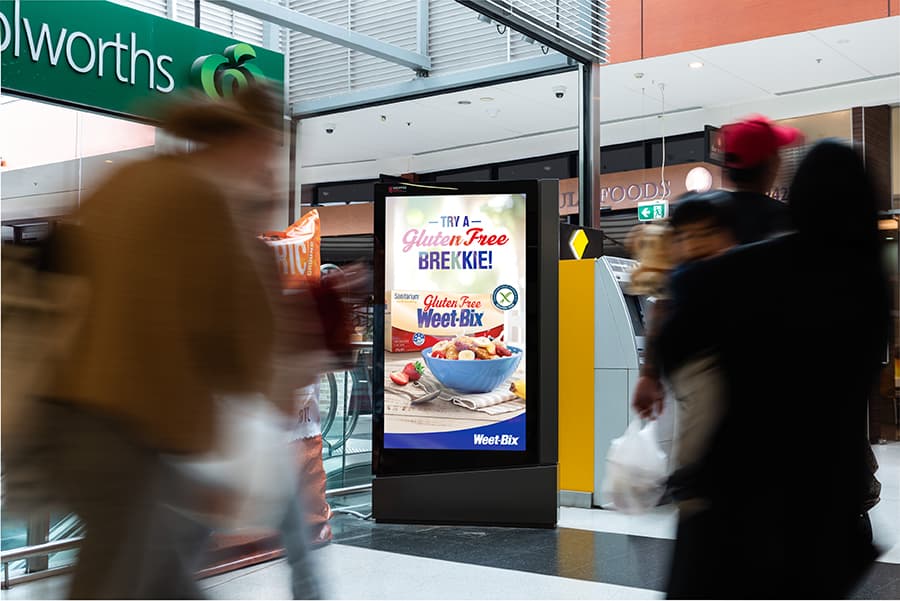 Shopper Media recorded steady footfall and shopper dwell times in local shopping environments throughout the pandemic, allowing expansion into nine new centres – eight in metro Victoria (Burwood Brickworks, Bellarine Village, Riverdale Village Shopping Centre, Springhill Shopping Centre, Burwood One, Knoxfield HomeCo, Northland HomeCo and Pakenham HomeCo) and one in Queensland (Toombul) – during COVID.
New large format sites are also being added to the network with the installation of Moonee Ponds currently underway in Victoria. This is to be followed by an additional 12 new centres in the next few months – six in Sydney, four in Queensland, two in Western Australia and one in metro Melbourne. An additional 60-plus centres are in the pipeline for 2021, which is in line with previous yearly growth of more than 70 centres every year since Shopper Media's inception.
Shopper Media's expanding portfolio includes a number of new mixed use centres that incorporate both retail space and residential apartments. These types of shopping destinations are popular in inner-city locations, with shopping centres providing an essential retail service to the local communities and surrounding areas.
"Our new shopping centres will be fitted with the slimmest double-sided screen in the market, incorporating customised design features that can be tailored to specific centres," stated Couche. "Innovation has played a key role in driving the growth of the business and revenue into the retail OOH category, despite the pandemic. Our data platforms Shopper Ai, Shopper Study and Shopper Metrix all provide unique insights into shopping centre visitation and shopper behaviours, which culminate in the most effective retail OOH buys in the Australian marketplace."