Australians will focus on value for money when it comes to back-to-school shopping in 2023, in a bid to navigate skyrocketing cost-of-living pressures on household budgets, according to Shopper's latest study.
Shopper's 'Back to School' study offers insights into what's motivating purchase decisions, the pain points for parents and caregivers and where Australians are seeking inspiration for essential school buys. More than 2,677 shoppers with school-aged children were surveyed in shopping centres nationally.
Karissa Fletcher, Chief Marketing Officer at Shopper, says, "Back to school is an expensive time for Australian households following Christmas, with increased entertainment and travel outside of regular spending patterns. Couple this with the rising cost of living and Australians looking to focus on where they can save more, heading into the new year."
A recent survey by Canstar revealed that more than 38% of Australians are dipping into their savings to manage the rising cost of living, so price sensitivity will impact shopping behaviours this year.
The Shopper 'Back to School' study findings found that almost three in five shoppers (56%) are expecting to spend more on back-to-school items than in previous years, and 26% admitting that price and value will be their core considerations when purchasing back-to-school items.
With value and low price points a priority, Almost a third (32%) of parents are more likely to visit discount stores such as Kmart, Target or Big W to pick up back-to-school items, followed closely by supermarkets (30%), and office supply specialty retailers such as Officeworks (26%).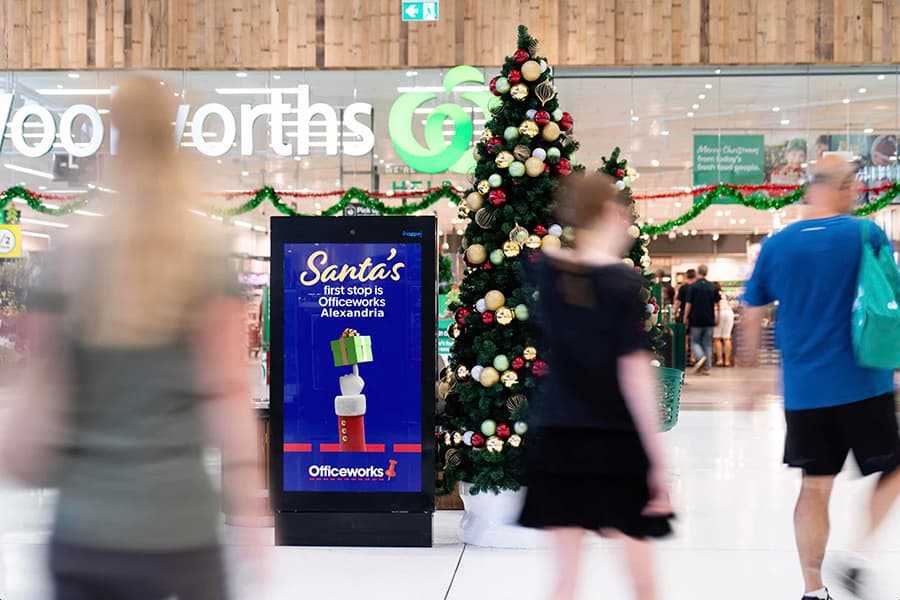 Shopping centres are critical to providing inspiration when it comes to back-to-school shopping:
• More than three in four (76%) parents use in-store advertising as inspiration
• Almost two in three (64%) say they will research back-to-school items after seeing them advertised in a shopping centre; and
• More than two in three (68%) will visit a store to buy a back-to-school item after seeing it advertised in centres.
"Local shopping centres will play a helpful role for parents' back-to-school preparation, as they seek inspiration from in-centre messaging and can pick up a variety of essential products in the one place," says Karissa. "Brands can take advantage of Shopper's path to purchase advertising to target value-conscious parents this January. Shopper's dynamic and targeted digital out-of-home advertising allows brands to reach consumers while they're in a shopping mindset."
The key items on the back-to-school list are lunchbox ingredients such as food, drinks and snacks; clothing and footwear; school bags; stationery items; and technology items.
"School lunches remain a challenge for families, with an overwhelming 79% of parents always looking for inspiration for new lunchbox ideas," says Karissa. "While a third (33%) of parents look to fresh produce options when buying food for lunchboxes, almost a third (31%) admit they buy lunchbox snacks on special or promotion. Despite what many would assume, 35% of parents admit Health Star ratings, the Australian Made logo and sustainably sourced labels don't influence their purchase, and only 25% admit it influences them slightly. Cost is the overarching consideration."
Despite expected concerns around back-to-school spending, Australians don't put it on their radar until January, with more than a third (35%) saying the new year is the signal to start thinking about the return to school needs. Almost two in five (38%) parents only begin back-to-school shopping two weeks before school starts.
To find out more visit: shoppermedia.com.au