Cockburn Gateway Shopping City is proud to be the first shopping centre in Australia with multiple retailers awarded FoodSafe certification.
The City of Cockburn recently presented the FoodSafe Certified Certificates to Cockburn Gateway retailers San Churro Chocolateria, Soul Origin, Boost Juice, Grill'd, Guzman Y Gomez, Mikazuki Sushi and Sushi Sushi.
Several more of the centre's retailers, including Breadtop, Health Freak Café, Miss Maud, Muffin Break and Nando's, are close to achieving their FoodSafe certification.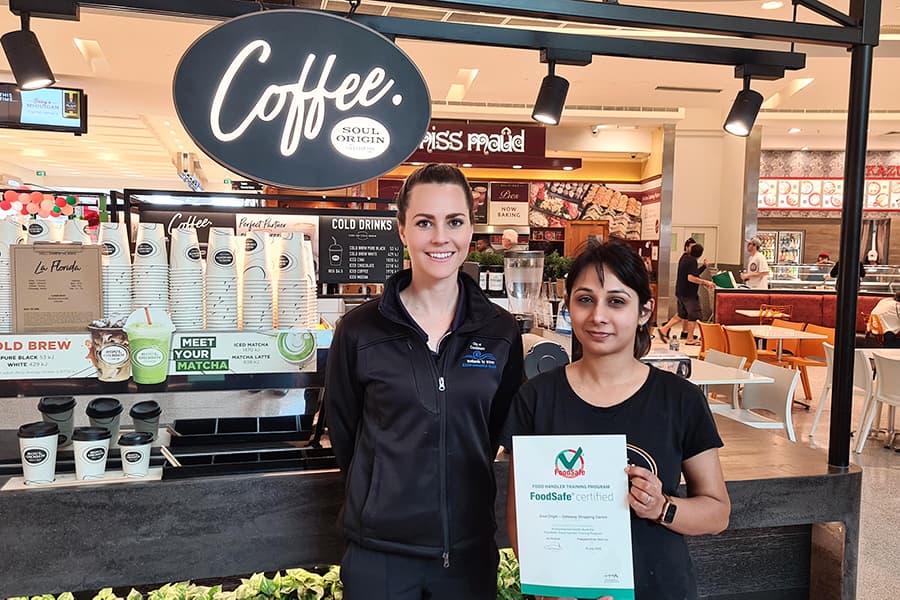 Alexandra McAuliffe, Centre Manager said Cockburn Gateway is proud to be the first shopping centre to have multiple retailers awarded FoodSafe certification in the country.
"Our priority is always our customers' and community's health and wellbeing," she said. "Having our food and beverage retailers certified as FoodSafe is important to us and our retailers."
FoodSafe was developed by Environmental Health Australia in consultation with state governments, academia, local industry and consumers. In order to be awarded with FoodSafe Certification, staff must complete in-house training with a focus on personal hygiene, food handling and storage, cleaning, pest control and food allergen identification. A FoodSafe Certified sticker is displayed at the venues so that customers and the community can see that staff have been certified and trained to handle food to national standards.