The first vaccination hub in a Westfield Living Centre opened this week at Westfield Chermside in conjunction with provider Aspen Medical. The hub will provide as many as 200 Pfizer vaccinations a day for at least three months, focusing on disability and aged care residents and workers within the Brisbane area.
Support for vaccination hubs in shopping centres was announced earlier this year. Scentre Group have encouraged government and health providers to consider Westfield Living Centres as part of their logistics planning for the national vaccination program roll out because of its proximity to the majority of the population.
Director Customer Experience, Lillian Touma (Fadel) said: "Scentre Group has offered its support to the national vaccination roll-out and we are pleased to announce our first vaccination hub opened yesterday at Westfield Chermside in Brisbane. The vaccination hub is located at Westfield Chermside above the food court and has capacity for up to 200 vaccinations a day.
"We see our Westfield Living Centres as ideal places for vaccination hubs because they are conveniently located in the heart of communities, close to where people live and are familiar and frequently visited places for our customers. Our business operates in line with the latest health and government advice.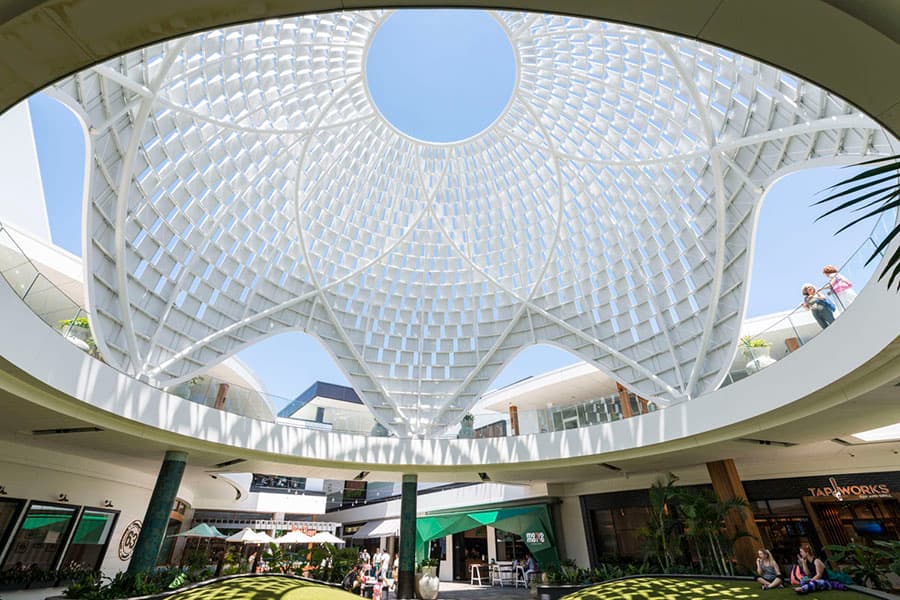 "We have a good track record working with governments and health authorities throughout the pandemic, assisting with drive-thru COVID testing facilities in our Victorian centres as well as being preferred places for health authorities to set up community information services and outreach.
"It's important for the Brisbane community to have the Chermside hub up and running. We expect to announce further vaccination locations across our Westfield portfolio soon."
Aspen Medical is a Commonwealth Vaccination Provider and a contributor to the national vaccination rollout, working with Westfield on behalf of the Commonwealth.
Disability and aged care residents and workers within the Brisbane area need to consult their service provider and book an appointment to receive their COVID-19 vaccination at Westfield Chermside.
Scentre Group are currently working with a number of providers to explore spaces that are available in Westfield Living Centres both in Queensland and across other states, including NSW, ACT, Vic, SA and WA.