Build-and-hold retail developer, Sandhurst Retail has submitted plans to Council for a $40-million, 9,000m2 neighbourhood centre in Wollert, 26km north of Melbourne's CBD, which will cater to one of Victoria's fastest-growing regions. Sandhurst Retail has engaged international architecture firm OMA to design the centre.
The announcement of Rotterdam-based OMA aligns with Sandhurst Retail's intrinsic goal of revitalising local community and retail offerings, with the 350-strong architecture practice regularly challenging the status quo in its existing designs across Europe, the Americas, Asia and the Middle East.
The Wollert project aims to integrate community services and retail offerings by providing essentials such as a full-line supermarket alongside non-discretionary retail offerings that will focus on health and wellbeing like healthcare, pharmacies and social spaces, all of which combine to promote community use and increase dwell time.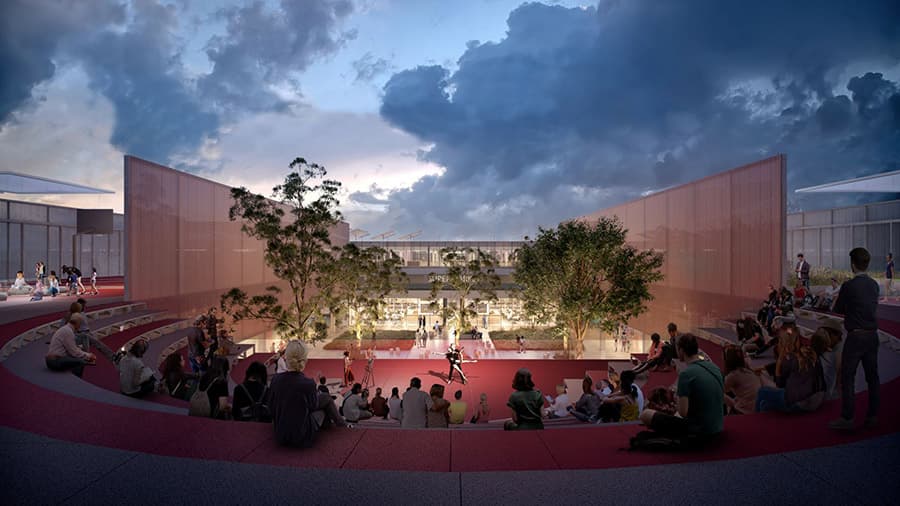 Sandhurst Retail has also made considerations such as diversity of offerings for the community, extended trade hours and transport connections, all of which will encourage visitors to stay in the centre and engage for longer, thus benefiting retailers, tenants and residents alike with higher projected foot-fall and overall extended usage of the centre.
The centre will be a boon for the social and economic sustainability of the area, with increased community services and an estimated 200 construction jobs and more than 250 on-going roles set to be created.
As part of the design process the developer conducted a series of surveys in Wollert, along with dwell time and expenditure analysis of existing centres, in order to gauge the community's preferred amenities, with the long-term vision of continuing this dialogue as the centre comes to fruition.
89% of respondents wanted to be able to access community services and retail in the one place, 95% believed it is important to have a combination of indoor and outdoor spaces, 71% cited gym, sports, walking or running as their main interest in an open-form question and 83% expressed a lack of carparking was a pain point in existing retail precincts.
The specific needs cited during the research process helped validate the design direction, with Sandhurst Retail earmarking uses for a Yoga studio, a Superclinic and community spaces that extend from indoor to outdoor, among other amenities.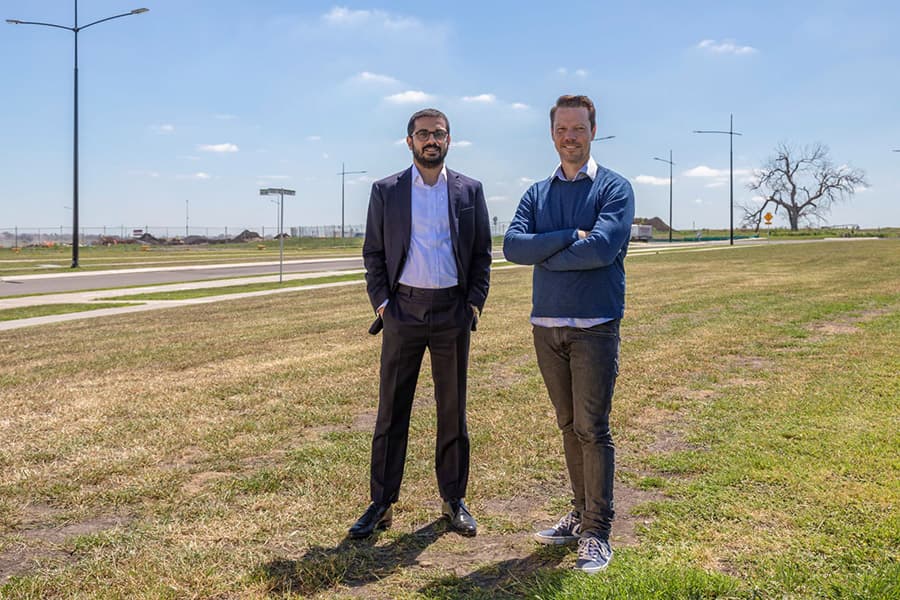 Sandhurst Retail director Vivek Subramanian says the appointment of OMA to design the Wollert Town Centre is reflective of the company's long-term goals.
"We have engaged one of the most well-recognised architecture firms in the world to ensure this Wollert Town Centre is a state-of-the-art facility that will benefit all stakeholders, retailers and of course, residents, which is testament to our vision of creating places for communities to connect, explore and engage."
"Once we shared our aspirations with OMA we knew they were the perfect practice to bring this vision to life. They understood our desire to explore new ways of delivering growth-area retail and reimagine the traditional offering," he said.
OMA's regional director Paul Jones will be leading the design team, identifying strongly with Sandhurst Retail's vision and believing the two companies can build on the current strength of the growth area community and retail needs with the Wollert centre.
"Retail in this context is a sleeping giant with enormous potential; Sandhurst Retail is willing to explore new methods in order to reimagine existing typologies – that's an engaging prospect for our team, and we treasure our collaboration", Jones said.
"We see many subregional centres that contribute positively in an economic context, but in terms of how they fit into the environment and how they contribute to the locale from a social and community perspective, there is certainly room to improve. Our client recognises the common patterns and wants to rethink this type of project, taking on more responsibility and leaving behind a legacy that benefits the community beyond its immediate retail needs – we really identify with this vision," he said.
Plans for the centre are currently with Council and works are expected to commence in 2023.
"We look forward to working collaboratively with council on the application," Vivek said.