The Shopping Centre industry is driven by people. It's the skills and expertise of the people that manage, develop and evolve shopping centres for their communities that creates this great industry. Shopping Centre News profiles a range of interesting people from the industry each week. This week, we speak with Ryan Andersen, Founder and Managing Director of DMA Partners. Andersen has more than 25 years of experience across the engineering, construction and development sectors.
Tell us a little bit about your career
In more than 25 years my career has spanned across the engineering, construction and development sectors. After working as an engineer for several years I was very keen to pursue a career in property and I landed a role with Westfield where I gained a significant level of retail experience working in the construction and leasing divisions on seven major redevelopment and greenfield projects across the country.
I then took a role with Multiplex as a development manager on the $1.5b Portside Wharf and Brisbane Cruise Terminal mixed use project and I was quickly promoted into a role as Development Project Director leading the project.
Like many others, my career took a sudden turn when the GFC hit and I was made redundant from my role with Multiplex. There was however a silver lining, and it opened my eyes to an opportunity to provide my skills and experience to many, rather than working within one company. It was then, about 13 years ago, that I recognised a gap in the market, and an opportunity to bring development and investment expertise into the retail sector, to support asset owners and investors in delivering new centres or enhancing existing assets. This led to me launching DMA Partners, an end-to-end development advisor and project leader of greenfield and redevelopment projects and property assets, which I am the Managing Director of today. Since the conception of DMA Partners, I've gained a wealth of experience and knowledge advising a range of high net worth investors and some of Australia's most successful developers and funds managers, as well as international development groups and governments. I have been fortunate enough to lead projects of all sizes across the retail, commercial, residential, hotel and mixed use sectors around Australia. Over more than a decade DMA Partners has delivered well beyond $1 billion in retail and mixed use assets, across more than 100 projects.
What do you love most about your job?
I meet and work alongside some of the most driven, successful and hard working professionals, and these people trust me and my team with their investments and assets, which never ceases to humble me. We've built a business on providing good advice, and our clients and the industry have come to know and trust us in that, and its those relationships that we are able to build that makes the day to day so enjoyable. It is rewarding to see our strategy development and advice delivers returns for our clients and partners. There is nothing quite like the feeling of being able to deliver a strategy that sees a poor performing asset or unfeasible development become one that delivers substantial returns.
What is your most memorable moment of your career?
The most memorable moment in my career to date would have to be the one which was most pivotal – when I was made redundant during the GFC. It was completely unexpected at the time and really threw me, as I had never experienced something like that before. However, as I touched on earlier, it gave me an opportunity to begin something that I otherwise may not have. I built a business that otherwise didn't exist in the industry. There was an opportunity for me to start a true development and delivery offering, that is beyond the typical project management firm, and offers true development experience, skill, project knowledge, risk understanding and return on investment.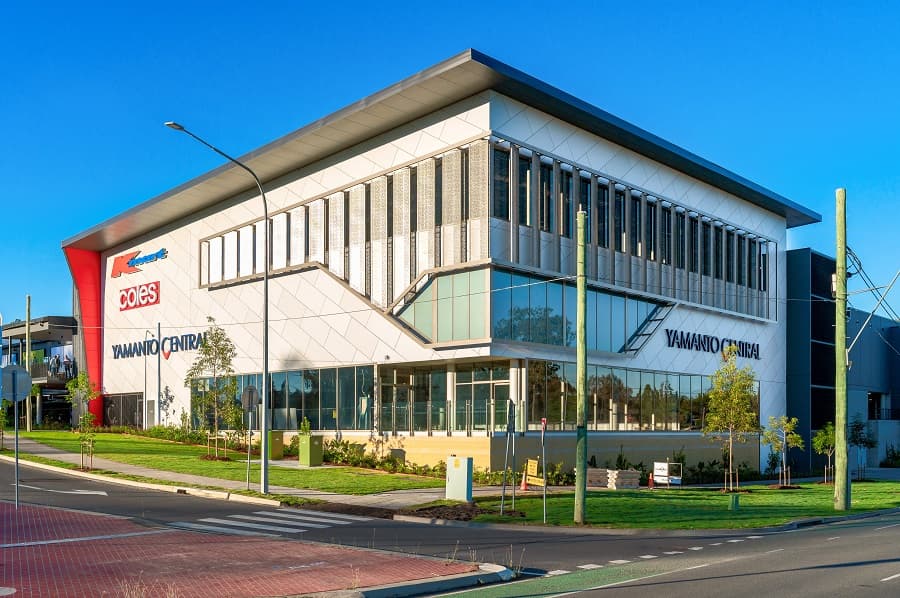 What motivates you?
I'm driven by the opportunity to bring tangible results to our clients and their business. An area of our business which is particularly rewarding has been taking desolate retail and mixed use precincts and implementing a repositioning strategy that sees those spaces come back to life and go back to being a profitable asset, but also a revitalised area that the broader community is able to enjoy.
On a more personal level, it's really motivating to be about to work across several projects that are all at various stages at any one time; it keeps you on your toes. I also thrive on learning and developing on each and every project.
What makes a great development strategist and advisor?
At the end of the day it comes down to experience. This experience gives you the ability to take all the information available and condense it into a strategy that is real, robust, bankable and deliverable.
You need to have delivered a number of projects from end to end so you have an understanding of potential, opportunity, risk, and market. It's not about knowing one phase of development, but truly understanding every element and having an intricate, hands on role throughout the entire process.
Again, relationships are extremely important. Having open communication, trust and cohesiveness with other experts and consultants on the job makes all the difference.
And finally, a strong understanding of the market and how to maximise returns is crucial in being able to deliver a profitable project.
What do you think makes a successful shopping centre?
There are a number of factors that make shopping centre successful but ultimately, it must connect with the market in its catchment.
Then the tenancy mix can be tailored to the market.  Tenants that are not able to service a market daily means a poor performing retail asset! Far too often we see new centres planned without a detailed knowledge of the market. Once the market is understood, a tenancy strategy can be developed and the brief for the project is determined, followed by robust planning of the centre.
A centre is commonly designed before the tenancy mix is established, forcing tenants to match design. This is the wrong way around in my view. I've seen many retail developments take years to procure development approval and once approved, review the tenancy mix only to realise they need to start over with design strategy due to difficulties in leasing. By not understanding the market this sometime means far too much retail space and, other times, not enough.
Existing retail also requires reinvestment, due to the dynamic and constantly changing market and landscape. I've been fortunate to work with clients who recognise this and we've been able to manage repositioning projects that see strong returns for our clients. I do however see plenty of retail assets which are in desperate need of revitalisation.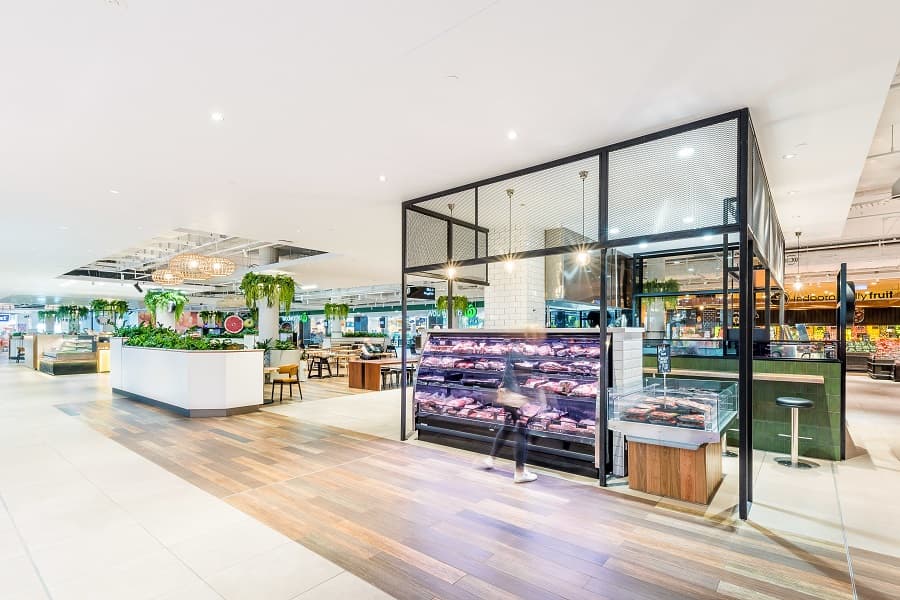 What are some of the trends you are seeing in the industry?
Most of the country is in a very good position off the back of the global pandemic, and with confidence levels high and money so cheap at the moment, spending is increasing.
Pre-pandemic the regional and super-regional centres got a lot of attention, however there has been a huge shift to local as a result of the pandemic, with people opting for ease, convenience and the safety of their own community. There is a huge opportunity to be capitalised here for those local precincts, which have had mixed success over recent years.
There is a high volume of investment and sales in local retail assets, which indicates the market value of these assets. In the case of retail assets, we've seen centres in regional locations with the right retail mix and customer offering actually performing better than they were before the pandemic. However, there are also many tired assets that will really need to look at refurbishment or redevelopment to be able to fully capitalise on this opportunity. It's also really great for local communities to have this kind of focus and investment in their neighbourhood, and less need to travel several kilometres to the nearest major centre.
What is the single most important quality you need to possess to be in this industry?
You definitely need to be a quick learner. Retail is a dynamic, always changing space. Retail development, construction and asset management, in particular, has so many facets, so being able to keep up is crucial to success.
What do you do to keep learning and growing in your career?
A combination of the work I do and the people I surround myself with keeps me sharp and constantly learning.
DMA Partners has many projects under management at any time, in many different sectors, and at all different stages, and this really keeps me on my toes and constantly growing and learning new things.
As a consulting business, we spend a lot of time with a diverse group of professionals like sales and leasing agents, valuers, builders and architects, as well as tenants, owners and investors. This continuous conversation across the industry keeps me up to speed on trends and the industry more broadly.
What advice would you give to someone starting in the industry?
We work in a great industry and people are always happy to meet, talk and impart knowledge. It's important to leverage that, by getting involved, being inquisitive and building your network. Relationships built on trust are crucial in this line of work. The client, often the owner of the Shopping Centre, is trusting you to develop and roll out a low-risk, profitable strategy, so trust is a must.
You truly have to move away from a tick-box mindset. Ask yourself if the task has truly been interrogated fully in order to deliver the best possible project outcome?
Test everything – ask probing questions, review documents, gain an understanding of each of your contractors and what is expected of them.
Get to know the unknown. Consider where expert knowledge will inject value and focus on that. Be that person who calls for peer review or additional analysis if you believe it'll bring the result for the client.
Want to be profiled? It's the perfect time to share your career and experience which connects all of us. Contact Belinda Daly: belinda@shoppingcentrenews.com.au