Thousands of South Australians flocked to Rundle Mall Plaza last Friday 2 November for the highly anticipated opening of SA's first H&M store. The Swedish fashion giant's two-level store marks the first completed stage in Rundle Mall Plaza's major redevelopment.
Peter Weinert, Executive Director of Rundle Mall Plaza's owner Weinert Group, said H&M's opening was one of the most exciting retail events in South Australia for many years.
"Excitement about H&M opening in Adelaide has been building strongly since its pending arrival was first announced earlier this year, and to reach this first stage of the overall redevelopment is a great milestone,"  Weinert said.
"The store, which spans approximately 3,000m2 over two levels, will be a major drawcard for not only Rundle Mall Plaza but Rundle Mall generally."
The opening of the first H&M South Australian store is the latest reflection of continued strong investment from retailers and property owners in South Australia's premier shopping district, says Kate Fuss, Acting General Manager of Rundle Mall Management Authority (RMMA).
Rundle Mall Plaza which is a significant part of Rundle Mall has been undergoing a major redevelopment to the building's lower four floors since late 2017. Final cosmetic touches are underway on the lower ground floor tech hub and the ground floor dedicated to retail, which should all be completed by mid-to-late November.
Meanwhile, the opening of the stage two Terrace dining precinct on Level One overlooking Rundle Mall will follow shortly.
The reinstallation of the prominent building's iconic Progress Sculpture as the central focal point over the Plaza's new main entrance will also soon be finished.
Weinert said the redeveloped Rundle Mall Plaza had generated many jobs and would offer an unparalleled shopping experience in the heart of Adelaide.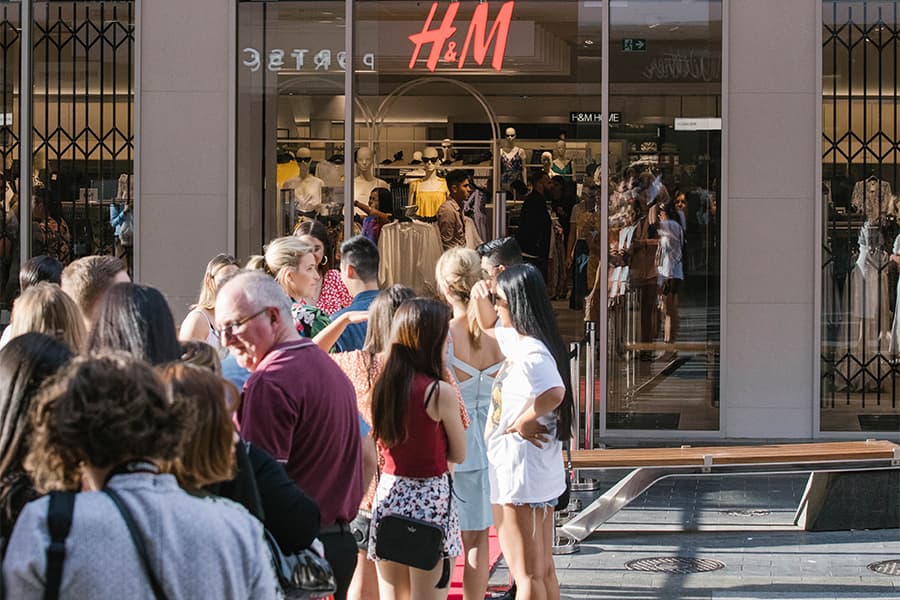 "We have invested strongly in South Australia, creating an enormous amount of work over the past 12 months for our building contractors and for the retail sector. The redevelopment has opened up a wealth of job opportunities especially for young people in our State. H&M alone will employ nearly about 90 new staff – 95% of which hail from South Australia." he said.
"On completion the redeveloped Rundle Mall Plaza will be Adelaide's newest shopping and dining destination, offering customers a brand new retail experience and the opportunity to dine on Level One overlooking Rundle Mall through the expansive windows."
Fuss says the City of Adelaide has granted planning approval to $287 million in developments in the precinct over the past five years, and from RMMA's discussions with property owners, it is expected that pattern will continue in the years ahead.
"We're very pleased to see such strong investment in the precinct. As the longest pedestrian mall in the southern hemisphere, Adelaide's Rundle Mall is not only South Australia's top tourist attraction, but also the state's premier shopping destination, attracting 400,000 visitors each week – a market national and international brands are keen to tap into" said Fuss.
Prominent Adelaide supermarket owner, Romeo Retail Group, is in construction of an $8 million investment Foodland store at the eastern end of Rundle Mall, complementing existing Mall tenants Woolworths and Coles, while the State Commission Assessment Panel has just approved an $85 million student accommodation tower just off the Mall at 29 Twin Street.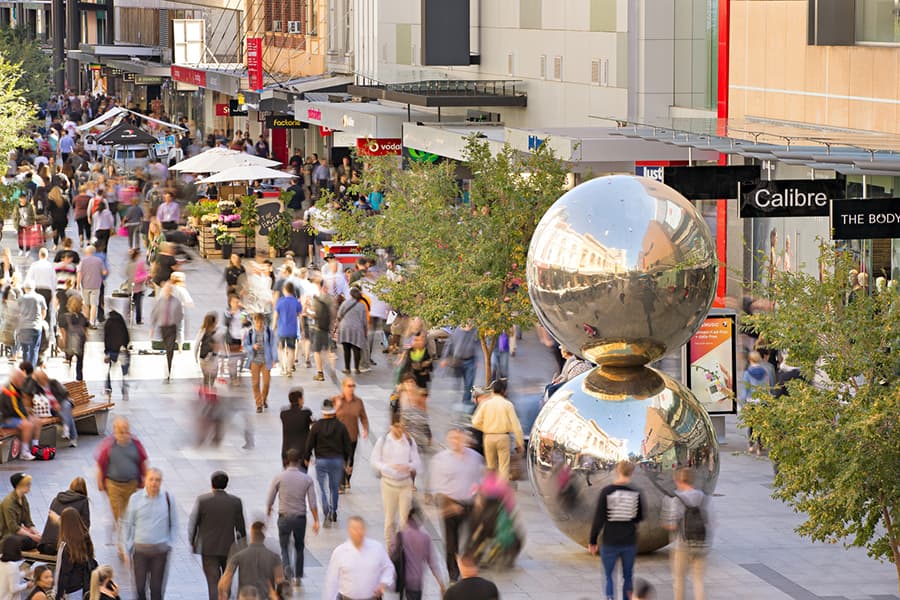 "We continue to receive strong enquiries from international brands wanting to move to the precinct, and we're seeing a significant increase in residential towers and student accommodation which will bring thousands of new residents to our doorstep and ensure the Mall's popularity will continue to grow." Fuss says physical stores continue to play an important part in the retail sector, but needed to engage with consumers by offering experiences and interactions that can't be found online.
"Rundle Mall's popularity and success is also reflected in the lowest vacancy rates since 2013. Colliers International research commissioned by the City of Adelaide in June 2018 showed the Rundle Mall ground floor vacancy rate was 2.3%.
"The activations in Rundle Mall – including Vogue Festival and Christmas– as well as our collaborations with Tasting Australia and the Adelaide Fringe Festival the precinct an attractive shopping and lifestyle destination all year round." Fuss concluded.