In a Queensland first, QIC's Robina Town Centre is partnering with not-for-profit organisation Container Exchange to launch 'Partners for Change' – a new container recycling initiative that will have significant positive environmental impacts in the local community.  
Queensland as a state is estimated to consume more than 2.7 billion drink containers each year, which, if not recycled correctly, can end up contaminating waterways and the local environment, or ending up as landfill.
With this in mind, Robina Town Centre is pledging to reduce its own footprint by diverting eligible containers sold within participating retailers from general waste systems to the new Partners for Change scheme – something it hopes will expand into other Queensland centres following the trial.
Kathleen Hart, General Manager of Robina Town Centre said: "We are honoured to be announced as the first major partner and pilot for Partners for Change here in Queensland. As a place of mass social gathering and a hub for the local community, we recognise the role we play and continue to develop our environmental, social and governance (ESG) programs accordingly, adopting new practices that will continue to deliver positive outcomes for our rapidly expanding community."
"Together with Container Exchange we're looking forward to implementing this trial, and will work diligently to ensure it's understood and widely adopted by our local community. The aim is to increase recycling and divert waste onsite at Robina Town Centre, as well as providing customers with the knowledge to make positive changes at home too," she said.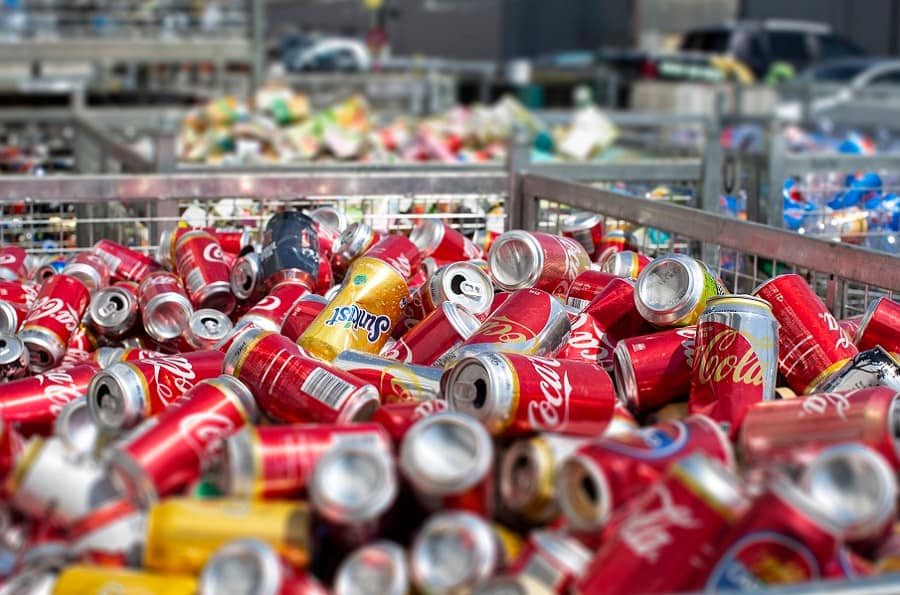 Container Exchange operates the widely successful Containers for Change program that launched in late 2018, which has already paid out more than $400 million to Queenslanders in refunds as a result of more than 4 billion containers being recycled.
CEO Ken Noye said the Partners for Change program is designed to help businesses and public spaces recycle through the scheme.
"This pilot will be a fantastic opportunity to increase recycling rates on the Gold Coast while also empowering Robina Town Centre customers with information to help them recycle more effectively at home," Noye said.
"We are delighted to be working with Robina Town Centre who have embraced the opportunity to be real change makers in their community", he said.
Customers can participate in the Robina Town Centre trial by disposing of eligible drink containers in specially marked bins within the Food Atrium. Eligible containers include aluminium cans and plastic bottles showing the 10-cent refund mark, but don't include coffee cups or takeaway drink cups.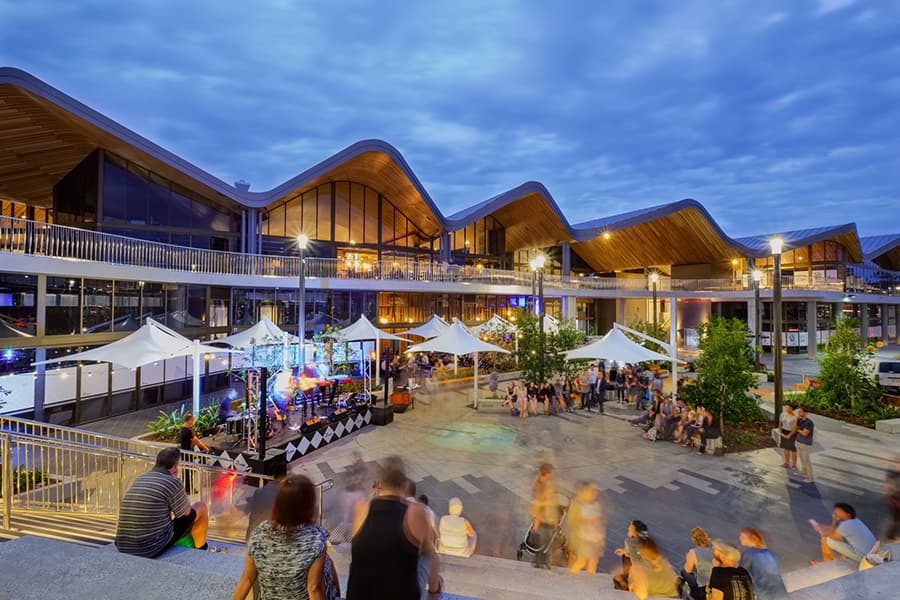 Along The Promenade, retailers such as The Sporting Globe, El Camino, Motto Motto, TGI Fridays and Grill'd are supporting the initiative and will collect empty containers in a dedicated bin and with more than 20 food and beverage retailers across both dining areas currently selling eligible containers, it's expected that participation rates and subsequent refunds are set to soar once the program kicks off.
In addition to the environmental benefits, the pilot will also provide financial benefits for the local community with 100% of refunds being donated to Mudgeeraba State Special School. Volunteers from the school as well as other local community groups, including Support Mates, have also put their hands up to assist with volunteering, helping to educate shoppers about the recycling program and the types of bottles and containers that are eligible to return.