Ripley Town Centre in south-east Queensland's western growth corridor has achieved a 5 Star Green Star Rating in the Design & As Built category from the Green Building Council of Australia (GBCA). The coveted certification represents Australian excellence in sustainability and marks a significant milestone for master developer Sekisui House Australia as it continues to deliver on the Ripley Town Centre vision.
Green Building Council of Australia's Chief Executive Officer, Davina Rooney, said Sekisui House Australia has consistently shown outstanding leadership in sustainable building.
"With Ripley Town Centre, Sekisui House Australia is realising our shared ambition for healthier, more resilient and positive places for people, and we congratulate them on attaining this Green Star certification," Rooney said.
"This project epitomises what we see as the optimal future for Australia's urban environments, one where buildings are highly efficient, with a significant use of renewables, continually innovating with outstanding community connections and implementing leading sustainability practices."
The Design & As Built category promotes buildings that are not just green, but healthy, livable, productive, resilient and sustainable. Sustainable initiatives incorporated as part of Ripley Town Centre Stage One include solar panels positioned on the Centre's roof and car park, generating around 75% of the electricity for the existing shopping environment which feeds into a centralised, private community electricity network.
The Centre also features energy efficient glazing, shading and insultation to provide thermal comfort to occupants and to minimise energy consumption. Raw materials were used throughout the design and build to reflect the connection with the natural environment, and water sensitive urban design principles have been implemented to manage storm water, prevent pollution of local waterways and provide greater efficiency.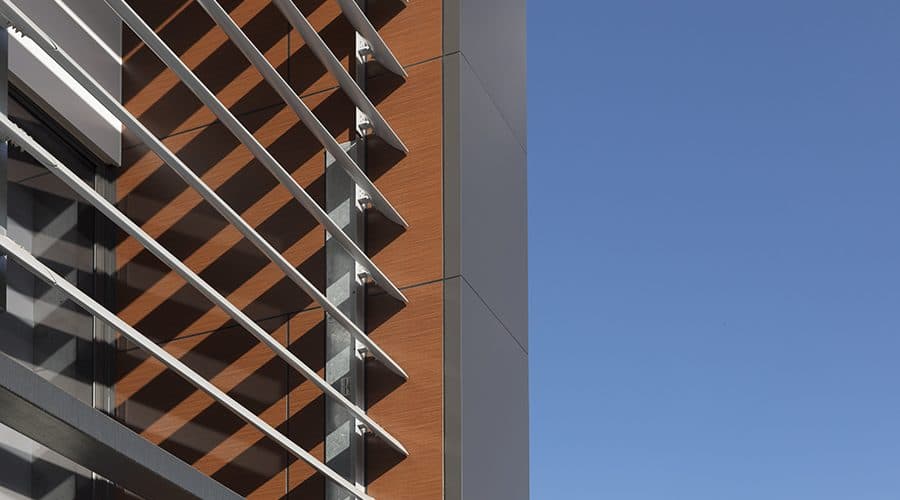 Sekisui House Australia Project Director, Taku Hashimoto, said the design of Ripley Town Centre has also been guided by the Japanese principle of Satoyama, meaning 'ribbons of green'.
"At its core, Satoyama is about the mutual benefits of integrating existing natural habitats with the built environment, connecting people through 'ribbons of green' to promote greater health and wellbeing," Hashimoto said.
"This concept is strongly reflected throughout Ripley Town Centre, with lush greenery throughout Satoyama Way as we aim to bring the outside in. "Our 5 Star Green Star Rating demonstrates our ongoing commitment to sustainable design, and we're proud to continue prioritising long-term sustainability over short-term growth — not only through the design phase but through construction and delivery — to create a community that will last for generations to come."
Ripley Town Centre now joins Sekisui House Australia's neighbouring Ecco Ripley development as GBCAcertified, following the community's 5 Star Green Star — Communities accreditation in 2015. Stage One of the Ripley Town Centre masterplan was delivered in May 2018 and is home to a Coles Supermarket, BWS, Anytime Fitness, Medical Centre and approximately 20 specialty stores across café and casual dining, health, beauty services and business.