Australian retail is on a road to recovery in time for Christmas after the Australian Bureau of Statistics (ABS) revealed that, nationwide, October turnover rose by 1.4% on the previous month, and  turnover rose 7.1% compared to October 2019.
National Retail Association (NRA) Deputy CEO Lindsay Carroll said the ABS results would provide a boost in confidence to the sector as the countdown to Christmas begins.
"Retail is on a road to recovery and the timing could not be better as the sector heads into Christmas," said Carroll. "The October sales spike is very encouraging and bodes well for a merry Christmas for retailers across the country."
The NRA is forecasting $52.4 billion nationwide to be spent over the Christmas period. "Many businesses desperately need a Christmas sales splurge to stay afloat heading into 2021 and, hopefully, we see further increases in monthly turnover between now and the end of the year," Carroll said.
Likewise, the Australian Retailers Association (ARA) stated that while online trading levelled off slightly in October, the November and December period is likely to see a resurgence of online shopping, driven by powerful sales events such as Black Friday and a desire by both shoppers and retailers to spread the Christmas shopping activity across online and in-store purchasing.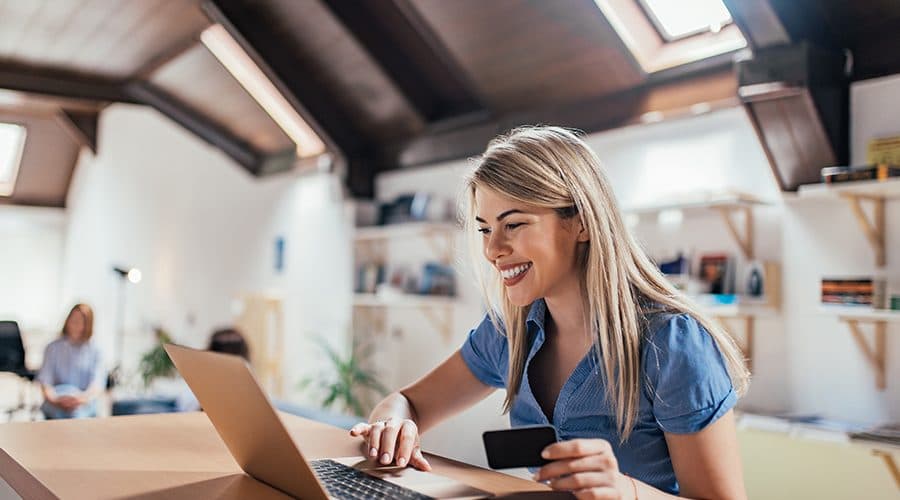 ARA CEO Paul Zahra said, "By all reports, we are on track to have a robust Christmas trading period, with some strong November sales. This is a heartening result bringing a positive close to what has been a horror year for many – particularly in Victoria. With Christmas trading delivering up to two-thirds of a retailer's profits, this will replenish cash reserves and help retailers prepare for what will hopefully be a less disrupted year ahead."
Food and household goods continued to show the strongest year-on-year gains in October while discretionary spending categories including clothing, footwear and accessories and cosmetic purchases remain moderately down on their year-on-year performance.
"We are keen to see the discretionary categories regain their full strength – this will be one of the best indicators of retail health as we head into a new year," said Zahra.
With Australia now officially out of recession, the retail sector will prove pivotal in seeing just how quickly the economy rebounds.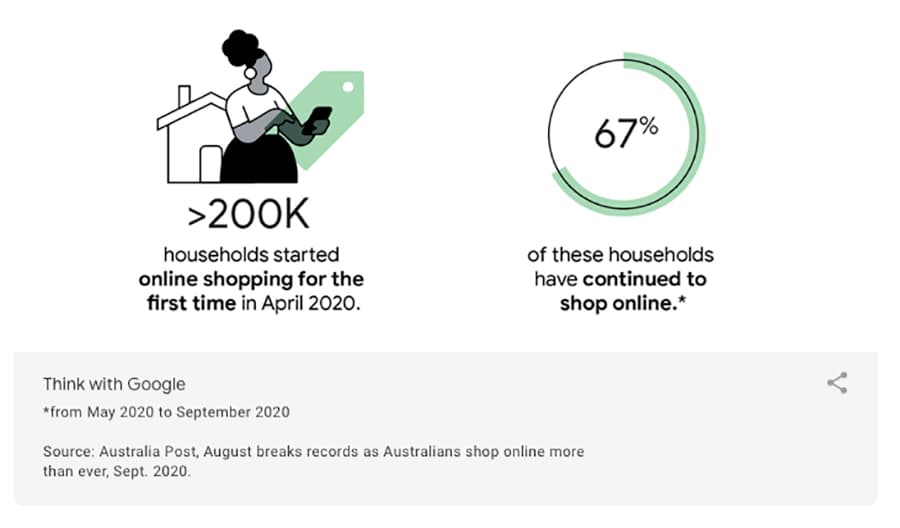 BIG W has commissioned research into consumer spending this Christmas and its report showed a more subdued result. In past years, Aussies estimated that they typically spend $544.27 on Christmas presents, however this year their estimate is $413.97 – a decrease of $130.30.
Gen X are the highest spenders compared to all generations in past years ($700.81) and estimated spend this year ($521.32); however, in turn they are also the generation to estimate decreasing their spend by the most amount ($179.49).
Unsurprisingly, estimates of spend on Christmas presents among Aussies with children under 18 at home are higher compared to those without for the past years ($726.39 compared to $472.69).
The latest Google/Kantar, Australia, Shopper Pulse, Core product survey revealed some interested statistics for online shopping. Australians are no strangers to browsing and buying online, but ecommerce has picked up pace this year as more people want to shop safely from home. For more than 200,000 consumers, 2020 was the first time they tried online shopping, meaning many Australian retailers have had to embrace a multi-channel strategy to adapt.
The report also showed 50% of customers were more likely to look at sales, and 61% were more inclined to shop locally.