The team at Ripley Town Centre is leveraging its industry experience to support small businesses with the introduction of Pop Up retail to diversify the centre's offer.
In a bid to identify retailers with aligned values and goals around sustainability, the centre's strategy has focused on attracting local artisans and makers to the quarterly Ripley Providore Market hosted on-site, before incubating and transitioning them through to pop-up tenancies and even longer-term leases within the centre.
This strategy has seen the successful founding and expansion of EcoCentric, an eco-friendly cooperative stocking locally made sustainable, upcycled and natural products to help tackle the war on waste.
Ripley Town Centre's Centre Manager, Andrew Quinert, said the retail incubator program was a win-win for not only the Centre and its existing retailers, but also local small businesses like EcoCentric that are looking to get a feel for a larger, physical space in a growing community.
"The impacts of COVID-19 have been felt right across the retail sector and we're in a position to offer likeminded businesses that are local or from further afield the opportunity to re-establish themselves," he said. "Our retail incubator program not only provides space at significantly reduced rates, we also offer substantial marketing support and facilitate regular check-in meetings to set them up for success", Quinert said
"It's been exciting to have EcoCentric in the Ripley Town Centre mix and see the business do so well, to the point where it is now looking at a larger space within the centre, with more suppliers keen to join the EcoCentric cooperative," said Quinert.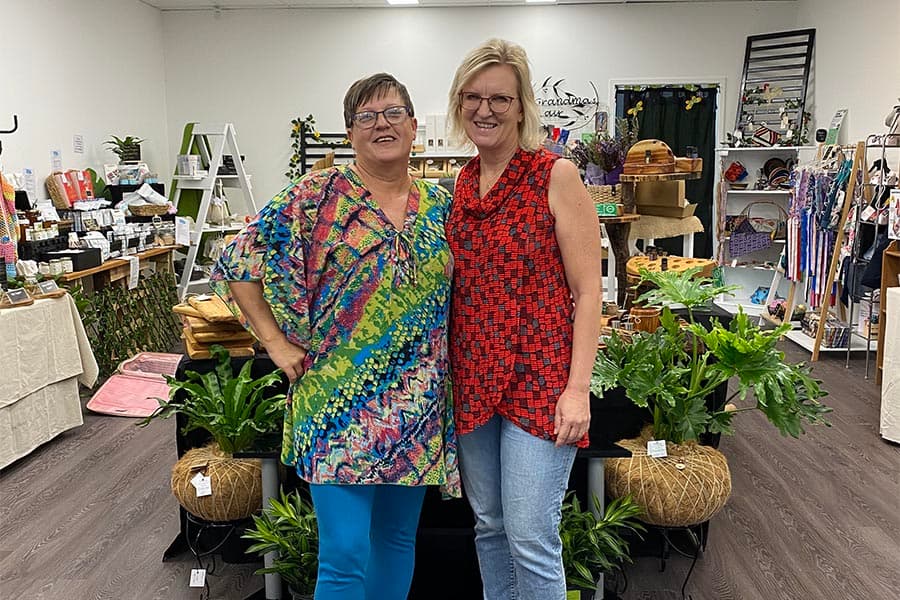 "Sustainability and a connection with nature is a key priority for us, so we're thrilled to see a local business with similar values come on board and thrive."
"We're passionate about supporting the community and local businesses in the area, and we will be exploring more Pop Up opportunities in the future as part of our retail incubator program."
Sisters Sue Collins and Linda O'Toole, the founders of the EcoCentric Pop Up, have credited the support of the Ripley Town Centre team in seeing their eco-friendly cooperative become a reality.
"The team has been incredibly accommodating and supportive throughout the whole Pop Up process; nothing is too much trouble and they have every interest in seeing us succeed," Collins said. "As regular stallholders selling our beeswax wraps at the Ripley Providore Market, we've been able to form connections with other marketeers who are all focused on reusable, natural and sustainable products.
"It has been fantastic to join forces and launch a Pop Up at Ripley Town Centre to offer the community handmade, artisan wares that also go a long way to helping the environment," she added.