With the recent announcement from the Victorian government of a long and slow timeline to reopening, the states food and hospitality industry has been left with more questions than answers. This week, Francis Loughran examines the industry's reaction to the roadmap and remains hopeful Melbourne will recover as the nation's food capital.
Since March this year Melbourne food and hospitality businesses of all sizes have been hit hard. The COVID-19 pandemic response has hit the economy with unprecedented impact. Though we cannot control what is happening around us in Melbourne, we can control to some extent how Melbourne food operators respond to the situation. Food businesses could either stop and close-up or rise and get going once the lockdown is lifted.
We must act today to bounce back in the future. Doing so we hope to become more resilient in the process, therefore restoring Melbourne and regional Victoria as The Nation's Food Capital!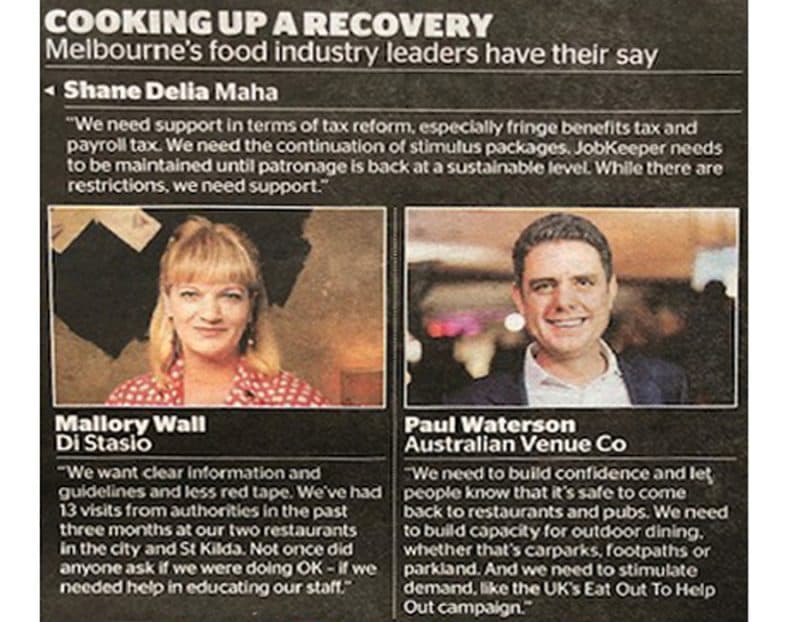 Retail and hospitality will need to wait until the roadmap's 'third step' begins on 26 October before they can reopen to customers – provided new cases fall below five per day.
Pubs, cafés and restaurants will still face patron limits and most customers will likely be seated outdoors. November 23 has been touted as the earliest possible date when Melbourne's indoor dining venues will be allowed up to 20 people in a group and a total maximum capacity of 50 people, (providing we have zero cases).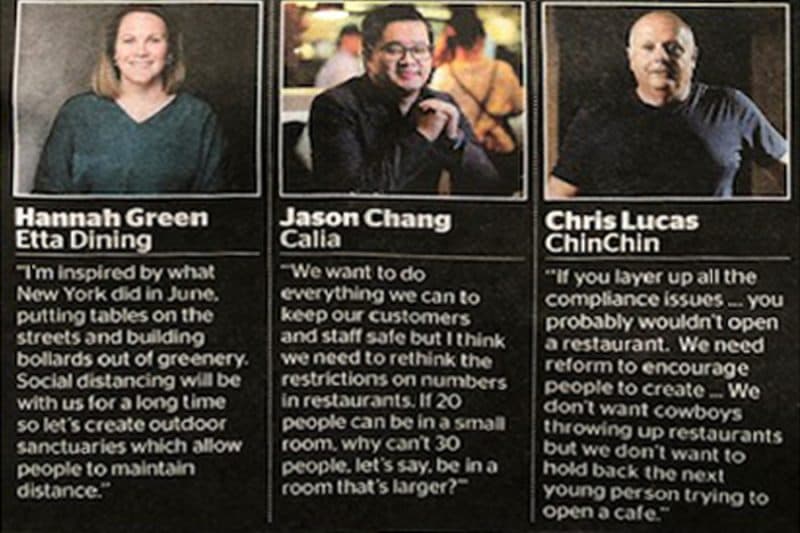 Chris Lucas, a prominent Melbourne Restaurateur estimates, "up to 30-40% of restaurants and cafés across Victoria won't survive this lockdown." That's a staggering potential outcome of the government's response to the eradication of COVID-19.
The silver lining to this challenging situation is of course the people in the industry. The sense of community and collective fortitude is one that provides some resemblance of hope that the shopping centres, malls, laneways, cafés, bars and restaurants will be back.
Innovators in the industry will continue to rise to the top. Even in the midst of this stage four lockdown, the industry continues to provide new products, adaptations and approaches in order to survive.
If this 'great interruption' has done anything, it has made us assess the things that are truly important and has reinforced Melburnians appetite for eating and drinking with friends and family in social settings. Hard data backs up these proud statements.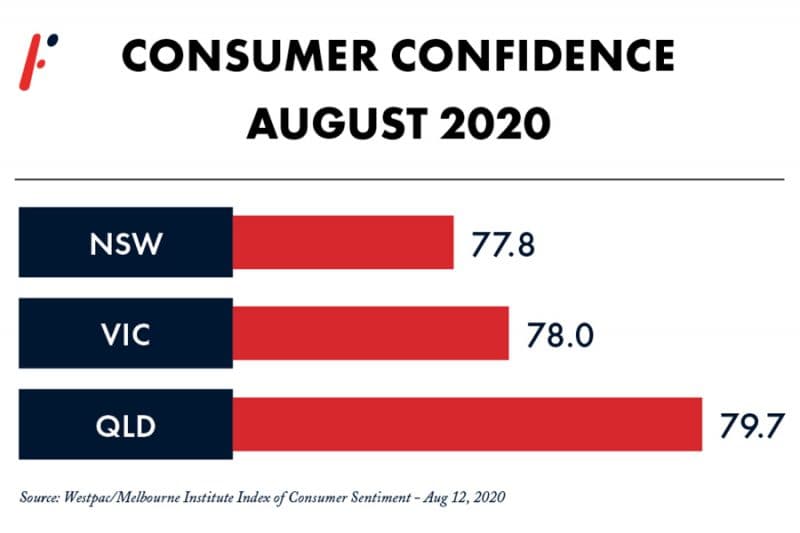 The latest Westpac/Melbourne Institute Index of Consumer Sentiment released on 12 August shows that people in NSW were more pessimistic than those in Victoria, with the former having an Index reading of 77.8 compared to Victoria's 78.0. Queensland's reading was only 79.7.
ABS Retail Trade data shows the resilience of Victorian spending at cafés and restaurants. In June, when Melbourne was coming out of the first lockdown, spending increased 74% over May.  This was a bigger increase than that which was achieved in all other states and territories, with the exception of Tasmania and the ACT.  Victoria's amount of takeaway spending in June 2020 was higher than in June 2019.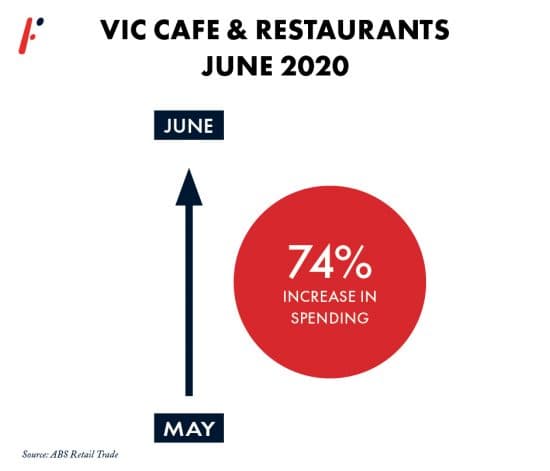 Even so, the bounce-back for the Melbourne CBD and inner suburbs is going to be different than that of the rest of the metropolitan region.
Eating is fun, eating outdoors is more fun
Central Melbourne's footpaths and streets are likely to be taken over by F&B venues under a proposal modelled on New York's Open Restaurants initiative, (which is credited with helping 9,500 restaurants and cafés keep afloat) in a plan put forth by Sally Capp, the Lord Mayor of Melbourne.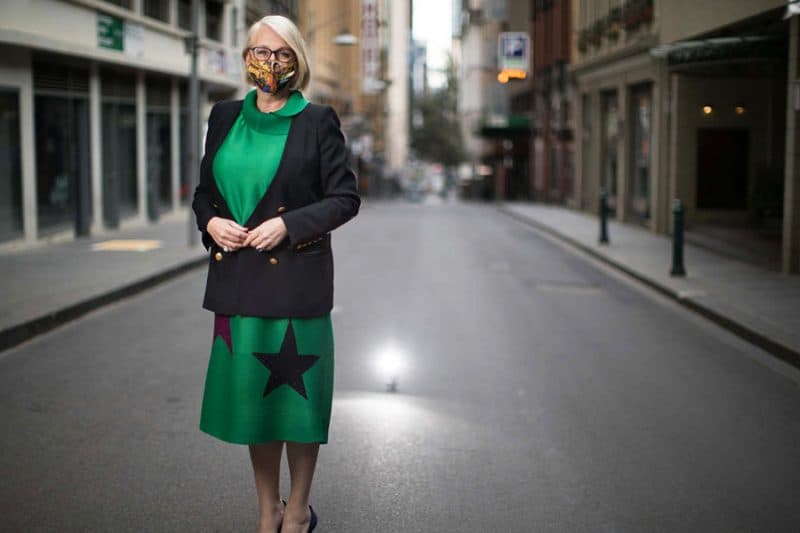 We have seen this approach work in cities around the world and while this is not a new idea, it is an option as we head into the good weather with our society's love of eating in the alfresco places and spaces around Melbourne.
Shopping centres will need to adapt this approach and other innovations to make their indoor spaces welcoming, hospitable and safe.
In the meantime…
Hospitality operators have been innovating. Shane Delia's highly publicised Providor opened in June, providing some of Melbourne's most regarded restaurants with an affordable order and delivery platform to access a hungry market. For many venues, delivery options like this have meant that staff could be retained and the connection with customers could maintained however this method is a band-aid and not a cure.
Visit Victoria's new 'Click for Vic' campaign, launched in late August, has brought boutique and artisan producers and suppliers into the mainstream. Previously it might have been difficult to purchase from them or even know of many without travelling long distances across the state. The site, divided by regions or categories, is possibly the most niche food marketplace on the web. If your heart beats for bespoke, small-batch products, buckle up.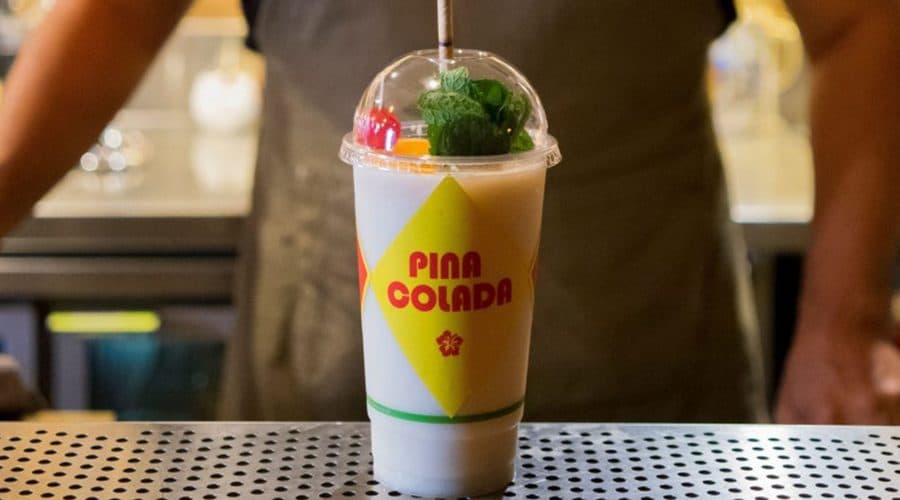 And of course our restaurants continue to challenge their capabilities with pick-up, takeaway and delivery options within the limited service options prescribed by the lockdown.
The Good Food Guide, each week provides an insight into the more innovative, unusual and quirky offers around the city, such as Reuban Davis' Quiche Me or Leonardo Pizza Palace's "freshly made, fruity, rum-kicked and party umbrella-garnished pina coladas delivered to door," or even Ben Shewry's pink Champagne jellies or the incredibly retro pineapple and cheese hedgehogs!
A Melbourne perspective
Despite the difficulties, uncertainties, emotional and economic scarring that the industry currently faces, it is our perspective and our hope that Chris Lucas' prediction will not be correct. We believe in the community, the collective resilience and Melbourne's love of hospitality culture, food and service that will see our industry recover and thrive to take its rightful place as Australia's food and hospitality capital.