The Shopping Centre industry is driven by people. It's the skills and expertise of the people that manage, develop and evolve shopping centres for their communities that creates this great industry. Shopping Centre News profiles a range of interesting people from the industry each week.  This week we talk to Raquel Lemon, Talent Acquisition at Vicinity Centres.  This industry is run by people and it's the quality of the people that drive innovation and experience, Raquel's role is integral to the placement of talent in one of the largest landlord groups, Vicinity Centres who have ever 1,200 in their team.
What is your current role and main responsibilities?
I look after Talent Acquisition at Vicinity Centres. My team and I are responsible for sourcing the best possible talent for our 80 centres across the country as well as our National Office based at Chadstone.
How did you get in to this industry?
I'm new to the industry – after 15 years in recruitment, mainly in technology and banking, I was excited to join a retail property business at such an exciting and transformative time.
Tell us a little bit about your career
I started in IT recruitment in agency land before moving overseas and working in agencies in London and Amsterdam. Following the GFC, I took a tentative step into in house recruitment for a large bank based in London and haven't looked back.
What has been your hardest career decision?
Deciding on the "right" time to take time out for parental leave. I learned of course that there is never a right time and wish I had done so much earlier in my career.
What do you love most about your job?
Being able to influence outcomes that directly impact our strategic objectives. When you have a people strategy that aligns with your business strategy, magic happens.
What do you least like about your job?
It's an oldie but a goodie – telling candidates that they have been unsuccessful. It is an occupational hazard and the least enjoyable part of the role. I try hard to deliver the news with honesty and compassion.
What motivates you?
I love seeing the benefits good people outcomes bring to a business.
What makes a great Talent Acquisition Manager?
A great team around them. You are as only as good as the team who are out there in the market representing your business.
What is your most memorable moment of your career?
Seeing someone I had hired into my team moving into a management role and absolutely thrive. Incredibly rewarding.
What do you think makes a successful shopping centre?
The right retail mix that surprises and delights customers. And spotless rest rooms.
Which in your opinion is the best example of a good shopping centre, retail precinct or place?
In Australia, it has to be Chadstone. The retail mix is unprecedented in this country, the team behind it are passionate and talented, and the focus on tourism and leisure is going to cement it's iconic status for years to come.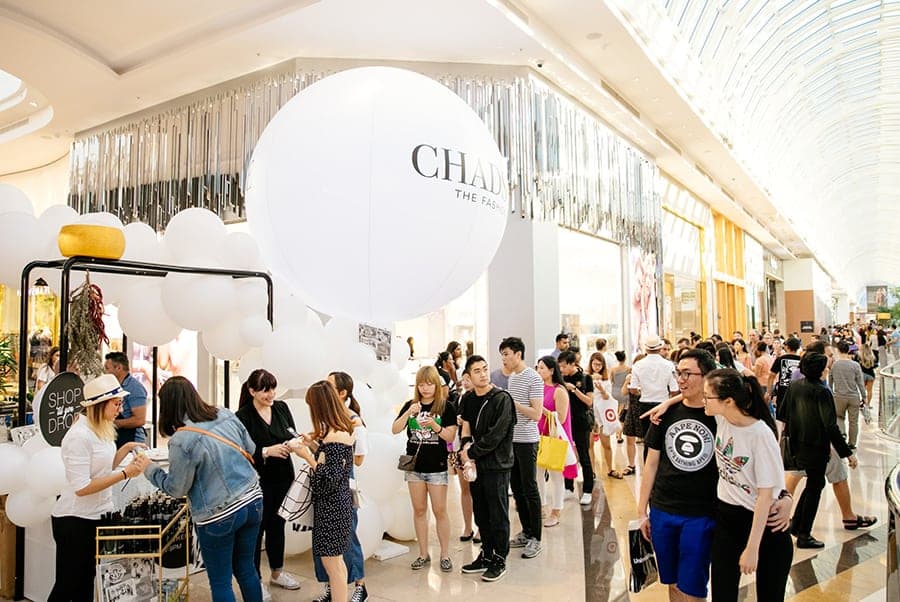 What are some of the trends you are seeing in the industry?
In the US, some retailers are providing centralised returns counters where customers can return in store AND online purchases for the retailers in that centre which I think really streamlines the customer experience and brings online shoppers into a briocks and ortar environment which means that the retailers there have an opportunity to capture their interest. Locally, I love the tourism focus that Chadstone are creating in their latest development – not just with the hotel, but also the Tourism Lounge and fine dining precincts that make Chadstone a great place to linger for our visitors.
Did you think you would end up in the role you are in now?
I have always had a passion for retail, having worked part time in retail from 14 until I secured my first full time role. I am so glad my recruitment experience brought me to Vicinity Centres where the two worlds have happily collided.
What advice would you give to someone starting in the industry?
Be prepared for change, listen to your consumer and partner closely with your customer (retailers).
What do you do in your leisure time to de-stress?
Aside from shopping, which I love, I have recently moved to a bayside town and spend a lot of my free time strolling the beach and pier which is beautiful no matter the season.
What's your favourite retailer and why?
Do I have to pick one? My current top 3 are The Daily Edited, who have nailed beauty, functionality and personalisation with their products and in store experience, West Elm for beautiful furniture and homewares and Country Road for a one stop shopping stop for myself, my husband, our son and our home.
Do you like shopping?
I LOVE it.
What is the single most important quality you need to possess to be in this industry?
Customer Centricity.