Due for completion this October, just in time for the warmer weather and upcoming festive season, Taylors Lakes' popular Watergardens shopping centre is preparing to unveil the first look of its Town Square upgrade. 
Locals will soon be able to enjoy a brand-new entertainment and dining precinct, with its Town Square getting ready to launch its exciting facelift which will boast a reconfigured layout, improved amenities such as an all-ages outdoor playground, extended seating areas, entertainment stage, refreshed furniture, updated landscaping and bathrooms.
Watergardens has kept the community's comfort and entertainment top of mind, with the new Town Square now sporting covered walkways and comfortable pergola spaces allowing visitors to relax outdoors year-round, and a brand-new expansive performance stage complete with large format screens close by.
For those who are visiting the Town Square's range of restaurants, such as Grill'd, Thai Alley and San Churro, Watergardens has also included an exciting upgrade to the licensed seating areas which include new paint finishes, artificial grass, landscaping, horseshoe seating and new paving.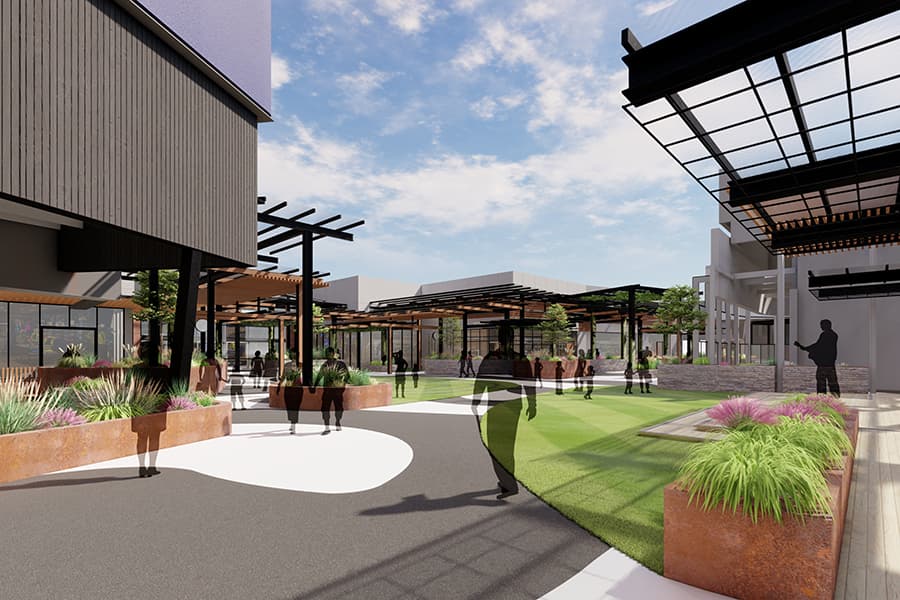 Watergardens Centre Manager, Trish Gardiner, said the new-look Town Square provides a refreshed space for the local community to come together and enjoy, and represents an exciting new chapter for the Centre.
"We are so pleased to be unveiling our new Town Square for Taylors Lakes locals to enjoy. The space will include all of the creature comforts allowing visitors to take time out of their shopping trip to rest and recharge, as well as a fantastic new entertainment option for families to visit," Gardiner said.
"The upgrades will be ready just in time for the warmer weather here in Melbourne and we have an exciting lineup of entertainment coming up at Town Square for locals to take advantage of, with more details to be announced shortly. We are very much looking forward to seeing the community enjoying this new and improved outdoors space."
The new-look Watergardens Town Square is due to be unveiled Saturday October 29.