Melbourne Square Shopping Centre  has been acquired for $70 million by Primewest on behalf of the recently established "Daily Needs" trust.
Primewest launched its Daily Needs Trust at the height of the COVID pandemic with the purchase of the Spring Farm Shopping Centre south of Sydney, followed by two Woolworths-anchored centres in Pemulwuy and West Ryde, NSW, acquired from Charter Hall.
The off-market transaction was negotiated by JLL's Stuart Taylor, Tom Noonan and Sam Hatcher on behalf of Yarra Park City Pty Ltd – the joint venture partnership of Malaysia's OSK Group and EPF (Employees Provident Fund).
Positioned on the high-profile corner of Kavanagh and Power Streets in Melbourne's Southbank, the centre is anchored by a two-level Woolworths Supermarket – the first full-line supermarket in the Southbank area and the first two-level major supermarket in Victoria. The centre also comprises a BWS liquor store, five specialty stores, childcare centre and 120 car spaces on title. The asset provided a new 15-year lease to Woolworths, a 20-year lease to Think Childcare and an asset WALE of 13.87 years (by income). The transaction reflects an equivalent yield of 4.73%.
Melbourne Square is a master planned mixed-use project consisting of six towers across a 2-hectare site including 3,745m2 of open space parkland. The first stage of which the shopping centre forms part, includes two towers with over 1,000 apartments. The further stages include a 600 room Hilton Hotel and convention centre, an office tower of circa 40,000m2 and two additional residential towers.
Stuart Taylor, Senior Director of Retail Investments at JLL said "This transaction further affirms the strong demand for defensive retail assets which are underpinned by non-discretionary tenants. The sale reflects the largest neighbourhood centre transaction in Victoria in 2020, and sets new benchmark pricing in the sector."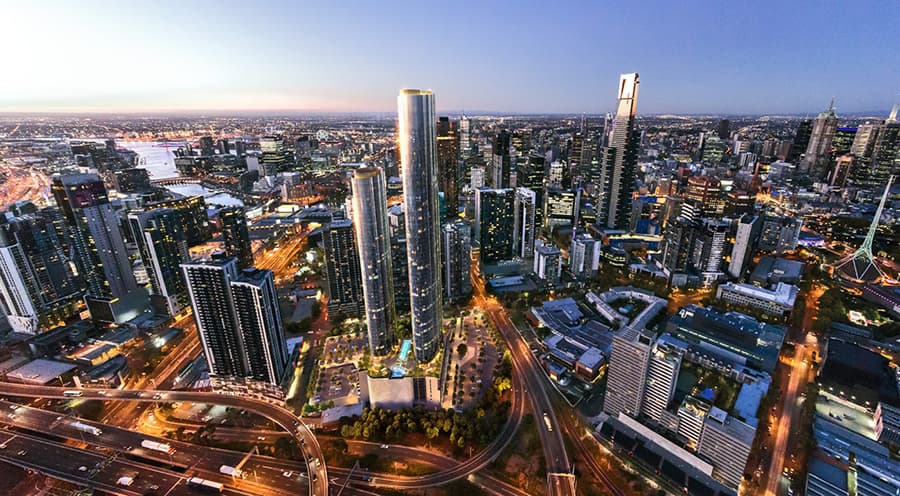 "Woolworths will deliver critical amenity to the inner-city suburb that is experiencing rapid population growth, the trading performance potential of the asset is genuinely exciting, with Southbank's population expected to exceed 53,000 by 2041, a 97% increase on the current population" Taylor added.
Chong Boon Woon, CEO of Yarra Park City said "The sale of Melbourne Square Shopping Centre is a strong outcome for our stakeholders, but also for the current and future residents of Melbourne Square and the broader Southbank area. Primewest have a strong track record of managing prime retail such as this, and we have full confidence they will continue to deliver world-class amenity and retail offering to the precinct."
Primewest Executive Chairman John Bond said the company had a strong, established track record in the retail sector with more than $1 billion worth of daily needs convenience centre assets across Australia.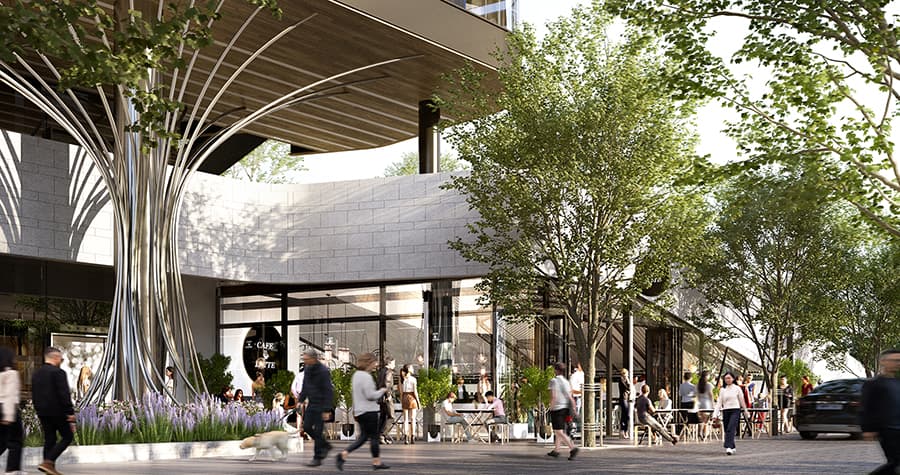 "We are delighted to have secured Melbourne Square as a 'trophy' asset, with the Woolworths store forecast to trade extremely well due to the intensive residential development in the area as well as the flow on effect from the surrounding entertainment, commercial and university campus amenities," Bond said.
Bond continued, "The ongoing development and other growth at Southbank will ensure strong population growth for several years, despite the current challenging environment."
Bond said the Daily Needs Trust was formed under a long and mutually beneficial institutional mandate Primewest has in place, with a total investment so far of $230 million and plans to acquire substantially more.
He said the trust structure was consistent with the company's long-term aim to build its network of institutional investors.