MacArthur Central, located on the corner of Edward and Queen Street in Brisbane, is where contemporary glamour meets traditional craftsmanship in a quintessentially subtropical environment.
Edward Street is emerging as one of Queensland's most prestigious and exciting retail precincts, a destination for the world's most discerning customers and showcasing premium international brands alongside Australia's freshest new labels, while adjoining Queen Street Mall is the vibrant shopping and lifestyle precinct, the heart of Brisbane City, playing host to 26 million visitors a year. 
LVMH, Louis Vuitton Moet Hennessy, has recently revitalised the Tag Heuer boutique at MacArthur Central with a new state-of-the-art design concept.
The 140m2 boutique designed by the in-house architectural team based in Switzerland showcases a unique shopfront design featuring nearly 4,000 bricks, necessitating outstanding craftsmanship, engineering and expertise to create the kinetic effect featured on the façade.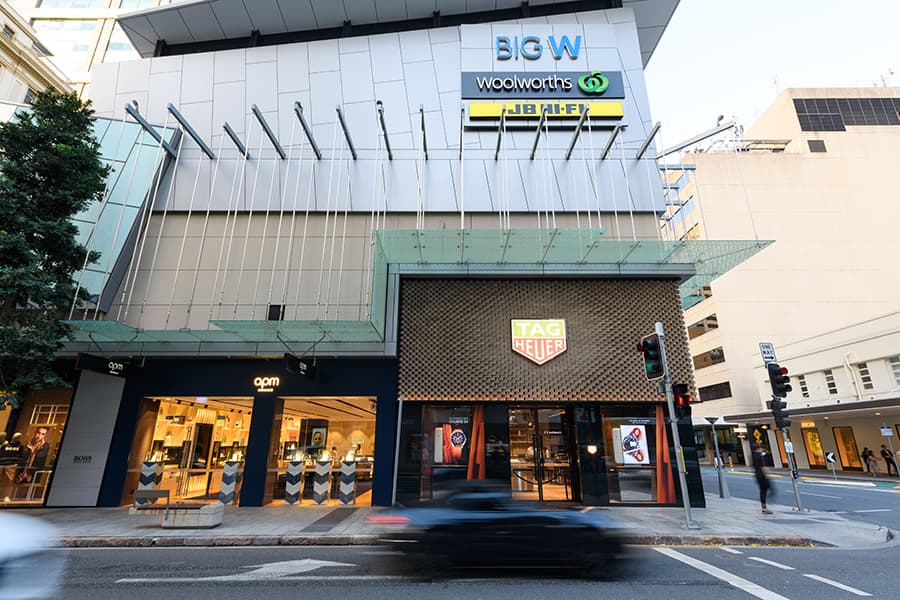 With a total of 13 separate steps involved in laying each individual brick, the façade was carefully constructed to give the impression of movement and speed, which connects back to the brand's DNA in motor racing.
The interior of the Tag Heuer boutique displays a modern, minimalistic, sleek, and elevated look that complements the new global retail direction of the brand. The design aesthetics and materials combine a mix of traditional and historical elements.
With consideration to the external brickwork, the modern finishes include stainless steel frames, dark-tinted glass, mirrors, custom-made fabric, concrete-look panelling, and timber flooring, contrasting with the black materials and ochre and blue colour accents.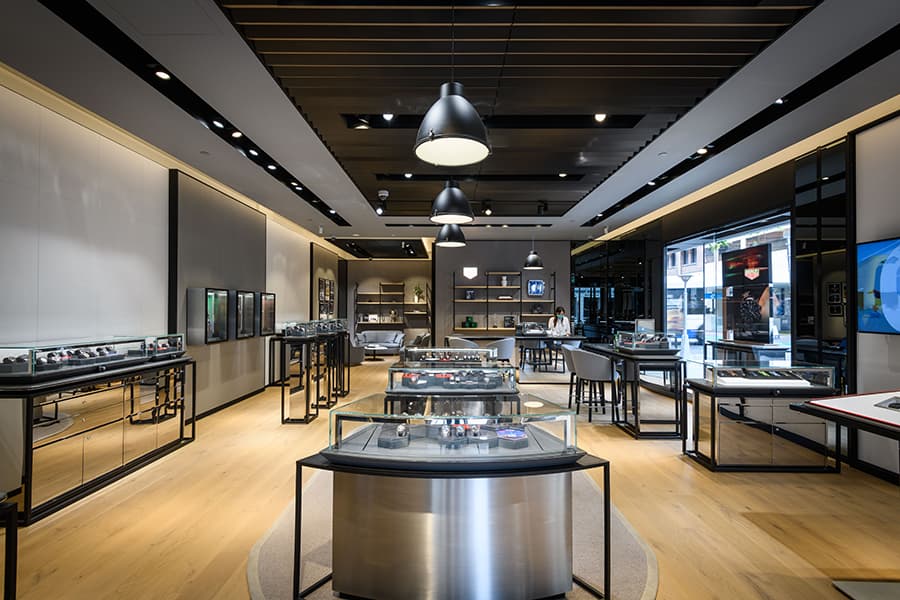 Van Mulryan, TAG Heuer General Manager Australia and New Zealand said: "Australia is and continues to be one of our largest and most important markets for TAG Heuer, we have developed a strong brand presence throughout the country since the 1980s and the brand continues to resonate strongly with our discerning Australian customers.
We are thrilled to open the Brisbane boutique with this spectacular new avant-garde design which elevates and offers a dynamic experience for our customers. The opening marks the world-first unveiling of TAG Heuer's new retail design concept and further demonstrates the brand's long-term and strategic commitment to the Australian market."
The MacArthur Central Edward Street luxury precinct will also welcome international brand Longines in Winter 2022. With many years of experience as a timekeeper for world championships in sport or as a partner of international sports federations, Longines – famous for the elegance of its timepieces – is a member of the Swatch Group Ltd, the world's leading manufacturer of horological products. The brand known by its winged hourglass logo now has outlets in more than 150 countries.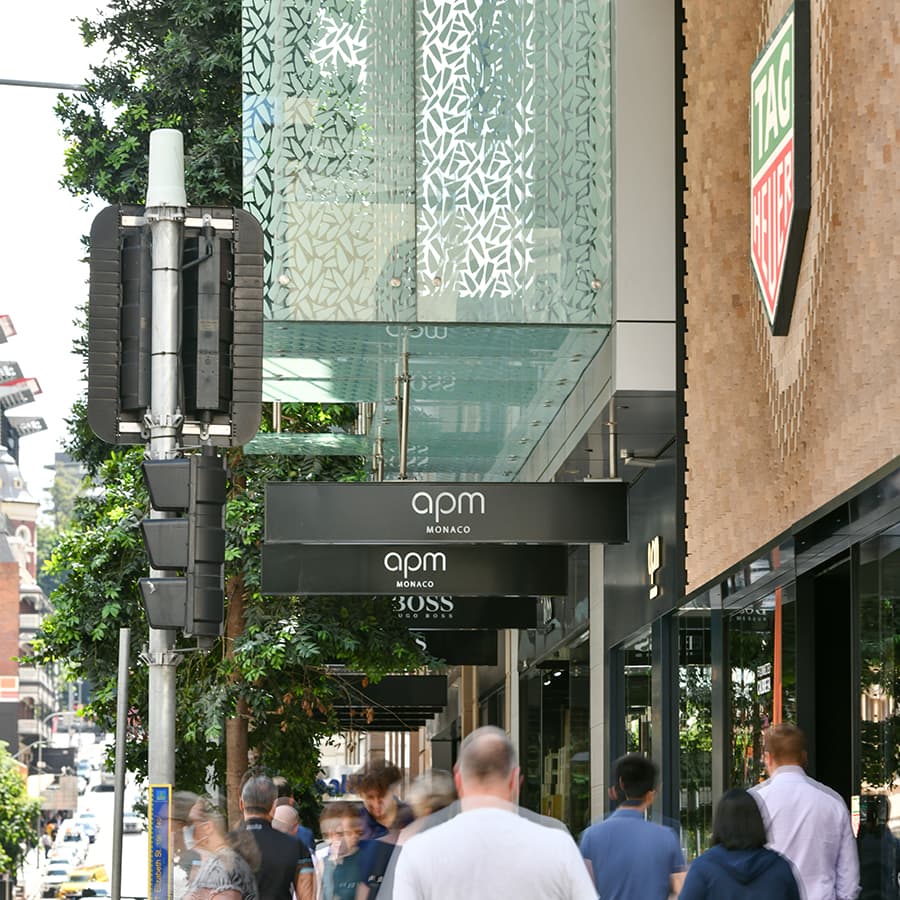 Luxury fashion and jewellery brands at MacArthur Central's Edward Street precinct include APM Monaco, Tag Heuer, Hugo Boss and Longines, bookended by Apple, Brisbane's flagship store situated in the historic MacArthur Chambers.
Trevor Dill Chief Operating Officer, Precision Group said: "At Precision Group we are committed to understanding our retail partner's needs. We understand the importance of strategic thinking and reinvesting in our portfolio for today and tomorrow. Building long term strategic partnerships delivering outstanding results through an entrepreneurial approach to opportunities. One of the huge advantages of being privately-owned is that we can play the long game. Precision has never been about jumping on a certain trend, we always go back to what the local market needs and focusing on that in a very strategic and careful way."
An $11.8 million council upgrade has transformed Edward Street into Brisbane's premier boulevard. Wide, indulgent footpaths now allow free-flowing pedestrian movement and provide alfresco dining opportunities and enhanced shopfront exposure. Frontages are framed by mature trees and suspended awnings amplify brands' retail presence.
Attracting $1.35 billion in retail sales every year, Edward Street brings the world's most desirable items together, from practical and elegant everyday pieces to handcrafted treasures within an eclectic mix of new and heritage premises.