oOh!media will launch more than 800 digital faces across its brand-new premium Sydney network, and for the first time in Sydney's CBD – large format, full motion 3D Anamorphic screens. 
oOh!, which recently announced the major competitive tender win of the flagship Sydney Metro City and Southwest line, will build a 100% fully digital network of more than 50 digital screens inclusive of 20 large format sites, including large format portrait panels.
Reaching premium commuters at eight new strategically positioned CBD stations – Barangaroo, Martin Place, Gadigal (Pitt Street), Crows Nest, Victoria Cross (North Sydney), Waterloo and new Metro platforms at Central and Sydenham – oOh! will revolutionise the travelling experience in the bustling CBD with state-of-the-art architecture and technology reflecting the high-end environments and audiences they serve.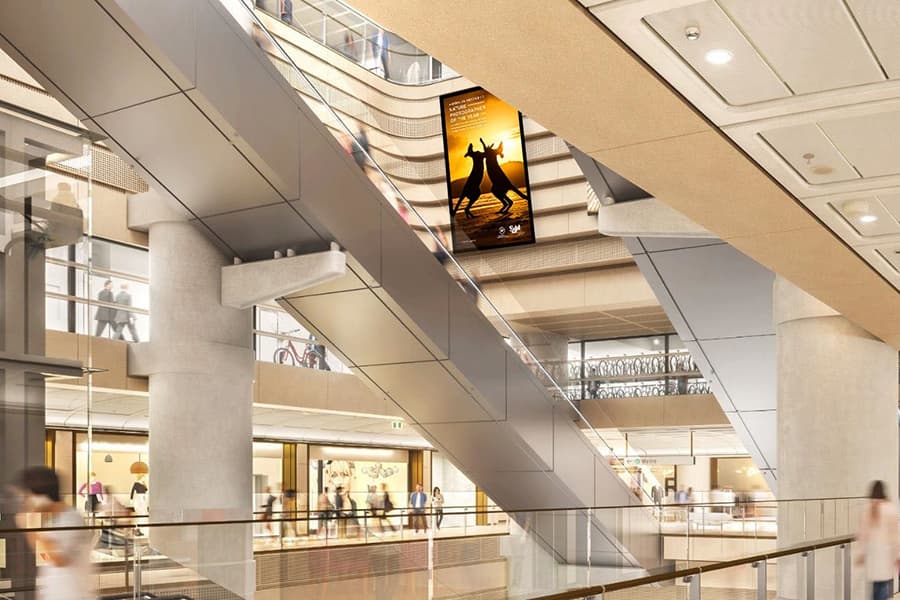 Complementing the Sydney Metro win, oOh! also secured the Sydney Metro's landmark Martin Place integrated station precinct. oOh! will install and manage premium digital screens, including large format, full motion 3D Anamorphic sites.
The development includes the Sydney Metro Martin Place Station, two new commercial buildings above the station, vibrant and diverse retail and premium dining spaces and a new underground connection for Martin Place Station customers.
oOh! has also been selected by Australia's most affluent local government area – Woollahra Council, to deliver and manage a comprehensive Out of Home Street Furniture network reaching some of the country's most exclusive suburbs.
Robbie Dery, chief commercial operating officer, oOh! said: "oOh! now holds the keys to brand new, premium locations and affluent audiences in parts of the harbour city never available to Out of Home before.
"Sydney Metro, Sydney Metro Martin Place and Woollahra will deliver a brand new, fully digital advertising network, including large format, full motion 3D Anamorphic for the very first time in the city, making it easier for brands to connect with high-end audiences at traditionally hard to reach places.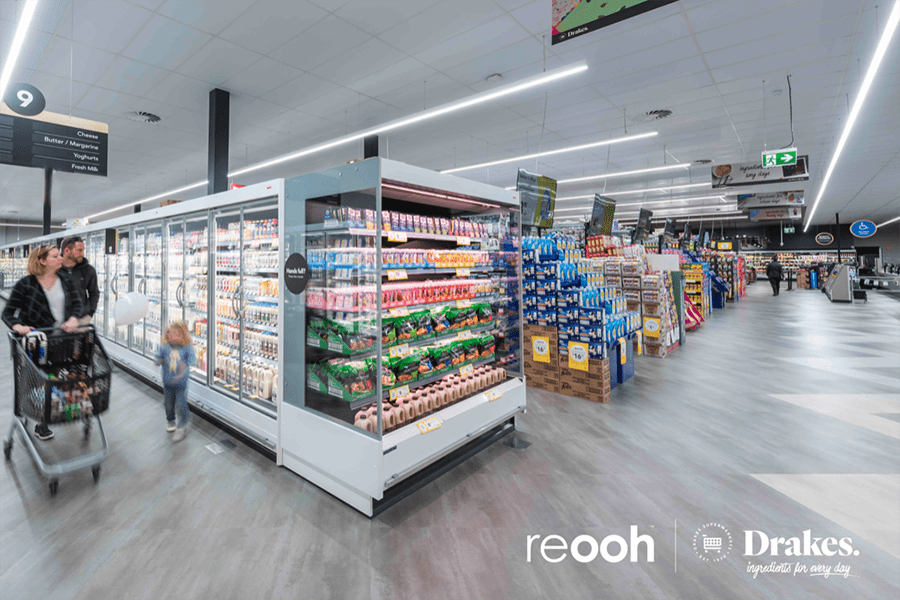 oOh!media's retail media business, reooh, announced at oOh!'s Outfront that Drakes Supermarkets has become its first Australian retail media partner.
Reooh will build and manage a state-of-the-art in-store digital screen network for Drakes Supermarkets with the rollout underway, enabling brand partners to connect with consumers along the path to purchase.
Drakes Supermarkets is a family-owned business and Australia's largest independent grocery retailer with 66 stores across South Australia and Queensland, an annual turnover of in excess of $1.1 billion and more than 5,000 employees.
Michael Connolly, general manager merchandise and marketing, Drakes Supermarkets said: "Building an in-store retail media network across our stores enables us to connect brand partners with our customers in an engaging and timely way, when they are closest to the point of purchase. oOh!'s reooh are proven leaders in building Out of Home digital retail networks and we have chosen to leverage those capabilities as we extend our retail media journey."
Reooh is a turn-key solution allowing retailers to build an in-store screen network quickly and at scale to generate incremental revenues as part of a holistic retail media offering.
Drawing on the capabilities and experience of oOh!'s retail network, where it currently manages and monetises over 8,000 assets across 550 retail centres in ANZ, reooh brings Out of Home from outside the store, inside the store.
Drakes Supermarkets joins New Zealand's largest retailer, The Warehouse Group, which was recently announced as reooh's foundation client. Working with The Warehouse Group's retail media arm, MarketMedia, reooh will install more than 330 freestanding and window screens at 60 Noel Leeming and The Warehouse stores.