Officeworks is the latest national business to take up residence in Chadstone's growing mixed-use precinct, entering into a long-term lease with Vicinity to move its national corporate headquarters into the Chadstone Place office building in mid-2023. Officeworks' relocation to Chadstone Place will take occupancy of Chadstone's commercial office space to 100%.
The four-floor, approximately 8,000m2 space will have a sustainability focus and takes advantage of Chadstone's long list of amenities, including convenient transport links, Hotel Chadstone accommodation and conferencing facilities, and being a stone's throw from Australia's largest retail destination.
Vicinity's Chief Development Officer, Carolyn Viney said: "We're thrilled to welcome Officeworks to the growing list of corporates setting up office at Chadstone. Demand for office space outside Melbourne's CBD remains high with the 'work near home' model proving popular as employers and employees look for locations that deliver the best in work-life balance.
"Chadstone remains a rapidly evolving location for business. We believe the contemporary, bespoke workplace solution we have designed for Officeworks at Chadstone Place, coupled with the convenience of having Australia's largest retail destination on its doorstep, will create an unparalleled environment in which its employees will thrive.
"The project is a further demonstration of Vicinity's commitment to its mixed-use strategy which includes combining CBD quality workplaces with the convenience and amenity of our large-scale retail destinations in a metropolitan setting, and nearer to home for the 850,000 workers living in Melbourne's south-east."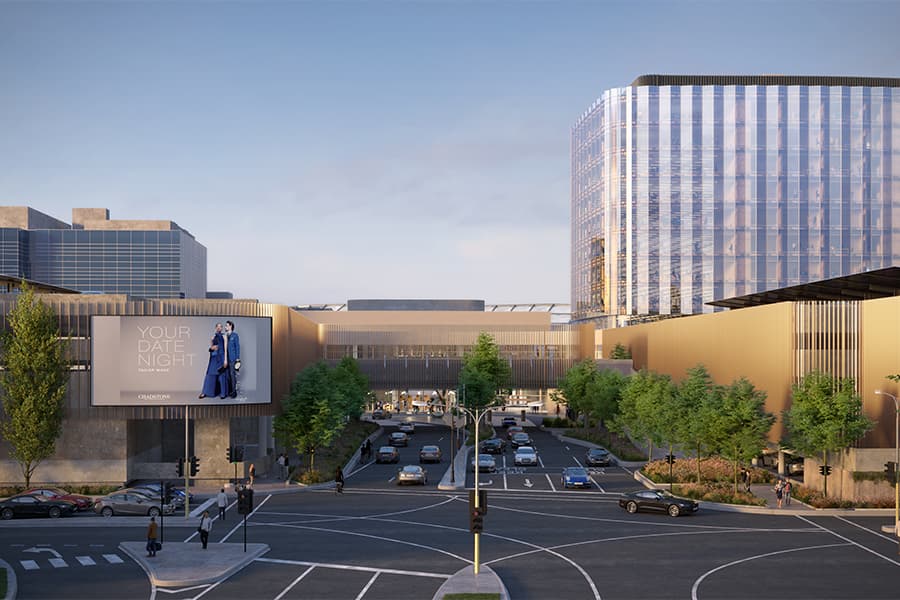 Ahead of Officeworks' arrival in 2023, Chadstone Place will undergo a major refurbishment to deliver Net Zero Carbon certification and state-of-the-art office amenities, to create a bespoke and sustainable workspace for Officeworks' employees.
The development is targeting a 5.5-star Green Star rating; a 5.5-star NABERS Energy rating; and an Australian-first International Living Future Institute (ILFI) Zero Carbon Certification. The ILFI Zero Carbon Certification is one of the world's most stringent, taking into account operational and embodied carbon and requiring 12 months of performance data to prove results are being delivered in reality.
Officeworks Managing Director, Sarah Hunter said the new head office was designed with a focus on sustainability and the rapidly evolving future of work. "Our workspace will be consistent with our new hybrid working arrangements and with our flexible working policy that enables greater freedom for our team in choosing their work location and their hours of work.
"Officeworks is committed to taking meaningful climate action including reducing our carbon emissions, and operating as sustainably as possible, so finding an office with very high Green Star and energy ratings and a zero-carbon certification was mandatory," she said.
The Officeworks commitment to Chadstone is the second-largest metro office leasing deal for 2021 and, with all 30,000m2 across Chadstone's four commercial office buildings now fully occupied, cements Chadstone as the preferred corporate location in the Monash economic corridor.
Adding to Chadstone's popular commercial office portfolio will be a new 20,000m2 office building, One Middle Road. The approved development project is currently seeking pre-commitment and is targeting completion by mid-2024. Located in the heart of Chadstone and boasting exclusive access to an outdoor rooftop garden, the new nine-storey building will be PCA A-grade office space and target a 5.5-star Green Star and NABERS Energy rating, and net-zero energy certification.
Rob Joyes, National Director of Colliers represented Vicinity in the Officeworks leasing deal. Tim Farley, National Director of Colliers Tenant Advisory represented Officeworks in their review.