Watervale Shopping Centre in Melbourne's Taylors Hill is set to test investor demand in the hotly contested neighbourhood shopping centre market, following a year of record high transaction volumes in the market sector.
Watervale Shopping Centre is located 22km from the Melbourne CBD within the north-west growth corridor of metropolitan Melbourne. The centre provides a highly desirable offering, anchored by a 3,388m2 Woolworths supermarket, a strong medical and health precinct and is supported by 17 non-discretionary specialty stores.
The 5,286m2 centre occupies a highly strategic 18,700m2 parcel of land on Taylors Road, an east-west arterial roadway, making the centre and it's 254 car spaces a convenience shopping destination for both commuters and local residents.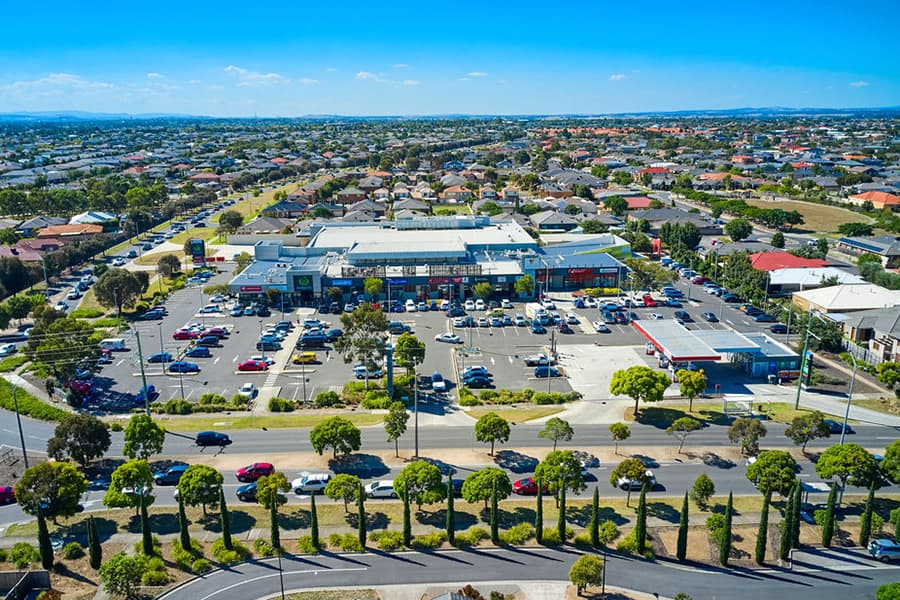 In Australia, the heightened interest in the neighbourhood shopping centres segment saw transactions hit a record A$2.9 billion last year, up 47% on the five-year average, according to JLL data.
JLL's Stuart Taylor, Tom Noonan and Sam Hatcher together with CBRE's James Douglas have been appointed to run the public expression of interest campaign on behalf of a Melbourne private investor, who is being advised by former estate agent Mark Wizel of Advise Transact.
Stuart Taylor, Senior Director of Retail Investments at JLL said "We are anticipating significant interest in the asset, with a range of institutional and private capital sources converging on the neighbourhood sector, with limited availability of high-quality centres, particularly in metropolitan locations."
James Douglas, Senior National Director at CBRE said "The asset provides a highly resilient tenancy mix, underpinned by a long-term lease to Woolworths, expiring in 2030 with two further 10-year options, a strong medical offering and in-built fixed annual specialty rental reviews, key investment considerations driving buyer interest in this sector."
"While we have seen significant yield compression in this sub-sector in the past 24 months, pricing metrics for neighbourhood centres remain attractive relative to prime assets in the office or industrial markets," Douglas continued.
"Suburban retail assets have typically been dominated by private investors because of the lower yields, but REITS, unlisted funds and offshore investors are now active buyers in this sub-sector. The primary reason is the defensive stability of these assets and investors' appetite for capital preservation in an environment vulnerable to external shocks" Taylor concluded.
The centre is positioned in Melbourne's north-western growth corridor, within Melton City Council, one of Australia's fastest-growing municipalities projected to grow in excess of 365,000 residents by 2041.
Servicing a well-established and expansion trade area of 84,500 residents, boasting impressive robust annual growth of 2.9%, reflecting an increase of 38,800 persons between 2021 and 2036 to reach 123,300 persons.
The centre is expected to further benefit from the impressive retail expenditure within the trade area of $1.2 billion, which is forecast to grow by an exceptional 4.9% p.a. to reach 4.2 billion by 2036.