ASX-listed Mustera Property Group are set to sell its Shoalwater Shopping Centre within Perth's city, Rockingham. Positioned on a 1.47ha site, the neighbourhood centre has a 6.3 year WALE with 75% of the asset's income derived from four tenants.
The centre is anchored by Supa IGA, trading under the ASX-listed Metcash Trading with options until 2040, and is underpinned by three mini-majors, a brand-new service station, Petro Fuels, the Shoalwater Medical Centre and the George 'N' Dragon Tavern and Bottlemart. The centre is complemented by 13 specialty tenants, including Pharmacy 777, which has been named National Guild Pharmacy 2023.
CBRE's Chloe Mason and Aaron Desange are managing the sale of Shoalwater Shopping Centre via an Expression of Interest Campaign, closing May 10, 2023.
"This asset is an appealing and secure investment underpinned by strong covenants such as Metcash Trading," said Mason.
"Neighbourhood shopping centres that offer a complementary mix focusing on daily needs have performed exceptionally well – the resilience of the sector has resulted in continued investor appetite for this asset class, as evidenced by the recent transaction of Como Shopping Centre, which attracted over 150 enquiries and 13 bids."
Desange added, "The landholding adds a further layer of value and will likely result in interest from a range of buyers group. Further expansion opportunities exist for an incoming purchaser, through the potential development of childcare, the expansion of medical uses catering to the ageing population, or the addition of a fast-food outlet."
The service station, which is due for completion end of April 2023, will be backed by a 12-year lease to Petro Fuels, a local West Australia operator with 18 stations in the state.
Last month, IP Generation completed the settlement of the acquisition of a 50% interest in Rockingham Centre for $180 million. The Centre last traded in November 2017, with a 50% interest acquired for $300 million.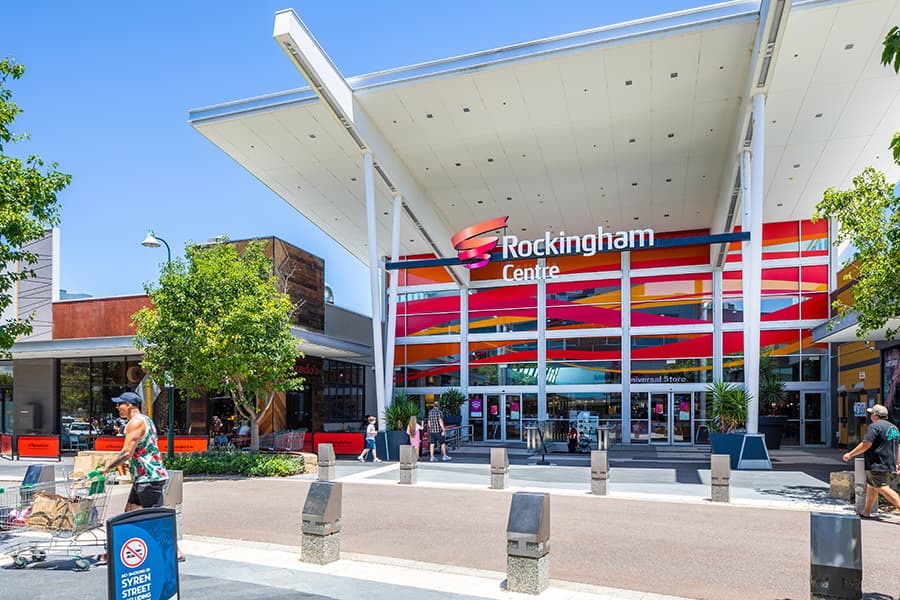 IP Generation purchased its 50% stake from the AMP Capital Shopping Centre Fund, with the remaining interest held by Vicinity Centres. CBRE's Simon Rooney negotiated the off-market sale of the Rockingham Centre on behalf of the AMP Capital Shopping Centre Fund.
Adam Davis, Head of Property, IP Generation, said: "The centre benefits from strong major and specialty tenant productivity across the board with the majority of retailer categories trading above national benchmarks. We intend to capitalise on these features in addition to strong near-term leasing deals and the centre's long-term income security to drive continued performance and productivity gains."
"We look forward to working with Vicinity to continue driving the strong performance of the centre while exploring options to unlock the intrinsic value of the surplus landholdings."
IP Generation's Rockingham Retail Trust was offered solely to Australian wholesale investors and is targeting an average 9.0% distribution yield for unitholders over the forecast (five-year) hold period.