The Funderdome "Home of unprofessional sport" makes its debut at GPT's Highpoint. The large 2,000m2 space located next to HOYTS is zoned for maximising fun no matter your age, your skills, or how you love to play, with each attraction harking back to a different pre-internet nostalgic era.
It's a fun competitive socialising destination with a world-class two-level 18 hole crazy golf course, cornhole, shuffleboard, old and new school arcades, karaoke party rooms and diner-style pub food and beverages.
Rachel Duggan, Highpoint Regional General Manager said: "The exciting Australia-first launch of The Funderdome joins HOYTS, Strike Bowling, Timezone and more in Highpoint's growing entertainment and dining precinct in The Junction on Level 1, where visitors are spoilt for choice when it comes to family fun, dining and late night entertainment options."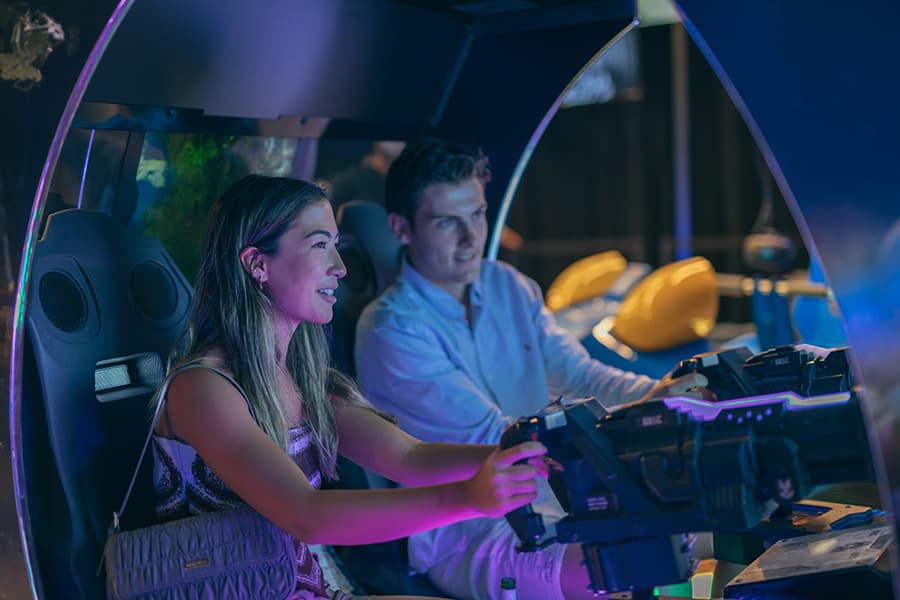 The multi-attraction venue features Playas Crazy Golf – an 18 hole mini-golf and two levels of putt-putt perfection designed in collaboration with the world's leading mini-golf course designer (Zachary Pulman Design Studio), Playas promises challenging play in a cool retro Coney Island atmosphere.
Tyrone Dodds – Director of Property & Business Development, HOYTS said: "The Funderdome celebrates the joys of unprofessional competition and takes you back to a nostalgic time where we'd play for fun and friendship, not fame and fortune. Every aspect of the Funderdome experience, from the games, the hospitality, to its super positive club rules and folklore is about low-stakes winning and celebrating every win in not all-together serious ways."
The Funderdome's Old School Arcade includes Space Invaders, Pacman and epic pinball and the New School Arcade showcases an ever-evolving collection of the latest and greatest arcade games.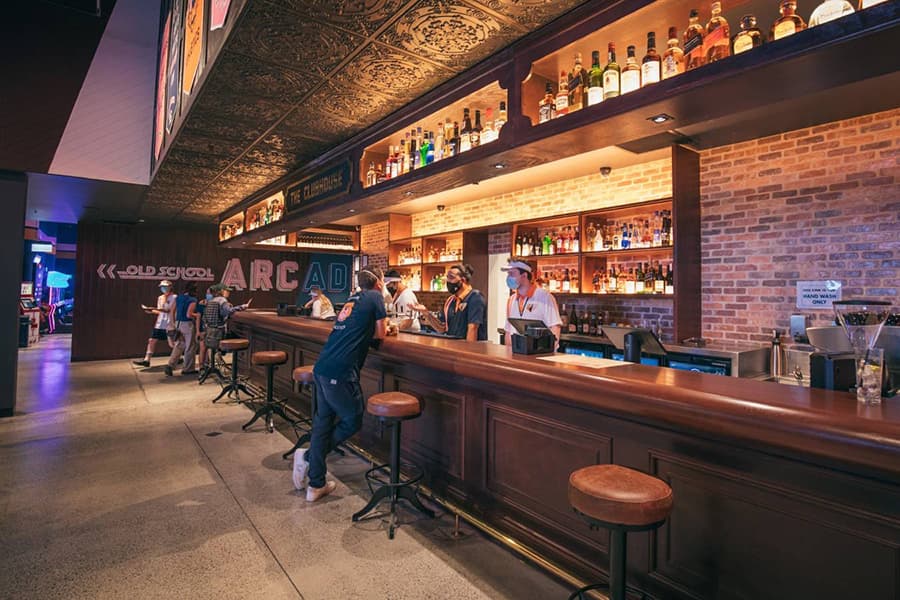 The Boom Box Karaoke at Funderdome has two private box style karaoke lounges, steeped in groovy 70's nostalgia, while the Clubhouse is the centre of all the ever-changing action at Funderdome offering eating, drinking, lounging performances, DJ's, events and more.
Alongside the amazing entertainment, The Funderdome will provide guests with an American-inspired gastronomical experience featuring pizza, funderdogs, and more.
Entry into the Arcade is free, and consumers can top up their Funderdome card to play games in the Old and New School Arcades. Party packs and experiences are available from $40 per person and can go up to 400 guests.
Funderdome at Highpoint is open from 10am to Midnight Sunday to Thursday, and open from 10am to 1am Friday and Saturday.