Mirvac Retail has his week unveiled a brand-new market leading concept to deliver customers at Broadway Sydney a compelling new fresh food and dining collaboration from two of the country's most esteemed providores, Craig Cook The Natural Butcher and Steve Costi's Seafood. 
Mirvac Retail National Manager for Retail Leasing Strategy, Manuela De Rossi, initiated the partnership as part of a major upgrade to the Ground Floor at Broadway to align with the several floors of refurbishment of the centre in recent years. She said some $9 million in refurbishments on the Ground Floor entry and offer at Broadway would perfectly compliment this exciting partnership.
The Australian first collaboration, a combined quality butchery and fresh fish shop in Broadway plus a shared dine-in space, has opened as Cook with Costi, offering freshly-cooked dishes from both retailers.
"We have brought together the best in market with Craig and Steve. They jumped at the opportunity to work together, both being so passionate and particular about their sustainable products, so I am confident our Broadway customers will embrace this totally new and engaging offer," she said.
De Rossi said the concept responded to the distinctive emerging market trend for customers seeking truly authentic, quality fresh food suppliers where the purchaser can find out about the sustainability and sourcing of their produce.
Cook with Costi will focus on fresh local produce, delivered in the best way possible, whether it's from Costi's fresh fish and seafood counter, Craig Cook's quality meat cut to order or the dine-in option between them both on site for sit down or takeaway.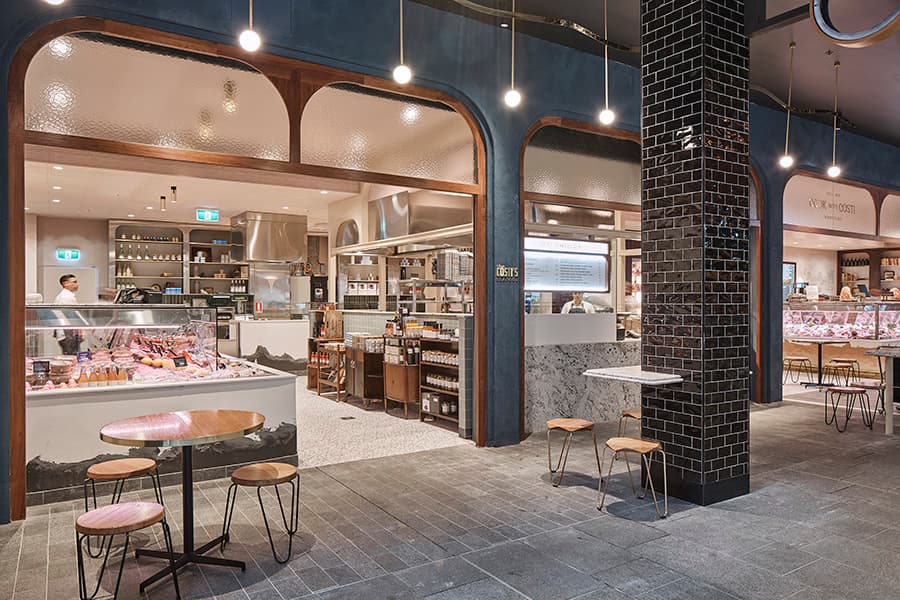 Cooked from an open kitchen, the seafood menu will range from delicious snacks to more substantial dishes and the team have even put together a special grab and go offer to cater for the student audience at Broadway Sydney. The dine-in venue will also be licensed.
Costi has long been associated with the seafood industry, ever since Steve Costi's father Con opened up a fish shop in Lakemba in 1958. "We've made out name selling quality fish and chips, and as Aussies love a bit of surf and turf, we can now offer it to them, all in the one spot," says Costi.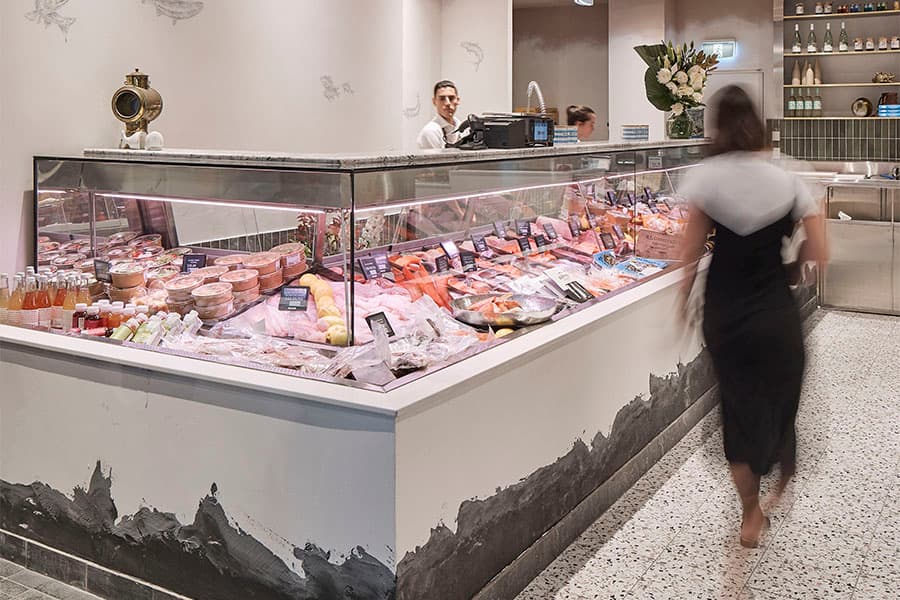 Master butcher Craig Cook owns and runs Tova Farm in the Southern Highlands which supplies much of Craig Cook The Natural Butcher stores with premium beef, plus sourcing Wagyu from AACo. Craig says the combination of the two operators was a natural fit.
We are both family-run companies who care about where we source our produce and what we supply to our customers, so creating an onsite casual restaurant where people can enjoy both our quality meat and their fresh fish is just perfect," says Cook.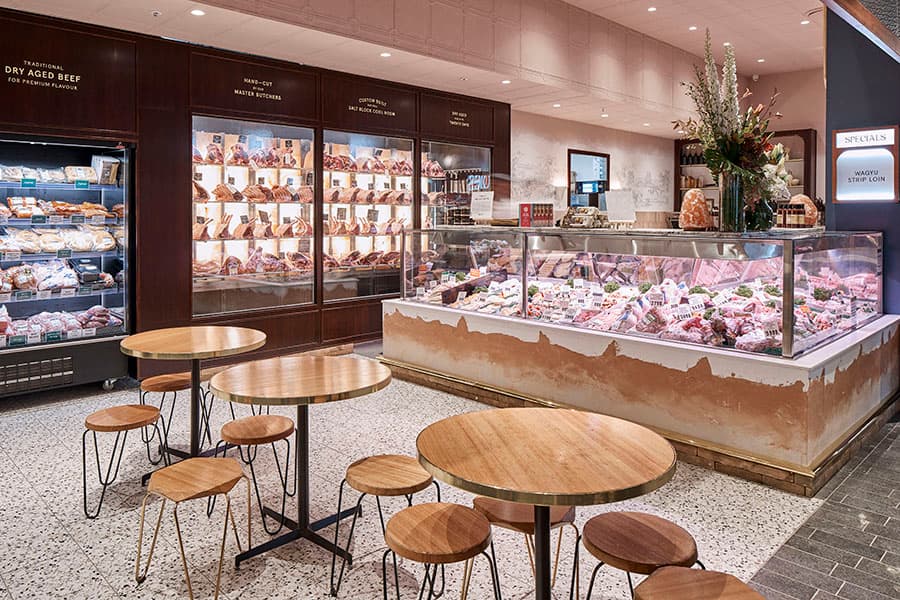 "The chef will tell them exactly what he's going to do with the cut then, once they have enjoyed that experience, they can also take our produce home to cook it themselves", he said.
De Rossi said this new experience at Broadway Sydney was the perfect fit the centre which prides itself on leading concepts into the market. The centre recently opened the new flagship LEGO® Certified Store on Level 2.
The Centre, located just 2km from Sydney CBD, receives more than 15 million annual visitations and is anchored by Coles, ALDI, Kmart, and Target, as well as approximately 140 specialty stores including Apple Store and H&M; and a 12 digital screen Hoyts cinema including Hoyts Lux.
Broadway Sydney was ranked "Number 1" in Shopping Centre News Big Guns for annual turnover per square metre from 2013 – 2018. Broadway Sydney is owned by Mirvac and Perron Investments.