In an Australian first, Mirvac Retail launched its new retail-as-a-service concept, WeShow at East Village Shopping Centre in Sydney on Saturday 12 December.
Furthering its commitment to creating sustainable and dynamic retail solutions that drive the new retail landscape, Mirvac Retail is removing the barriers to entry into bricks-and-mortar for its future retail partners.
"We are excited to deliver the first pilot of our new retail concept, WeShow, in partnership with Hills & West to East Village," said Kelly Miller, GM Retail, Mirvac.
"Creating a fresh, new and exciting customer experience is always our priority at Mirvac Retail and this new venture will deliver on that. This new flexible design fit out is making the most of a retail tenancy in the shopping centre, while providing an ever-changing shopping opportunity for the customer. Best of all, they will have new and unique access to the best in Australian handmade design and talent, allowing them to truly buy and support local over summer."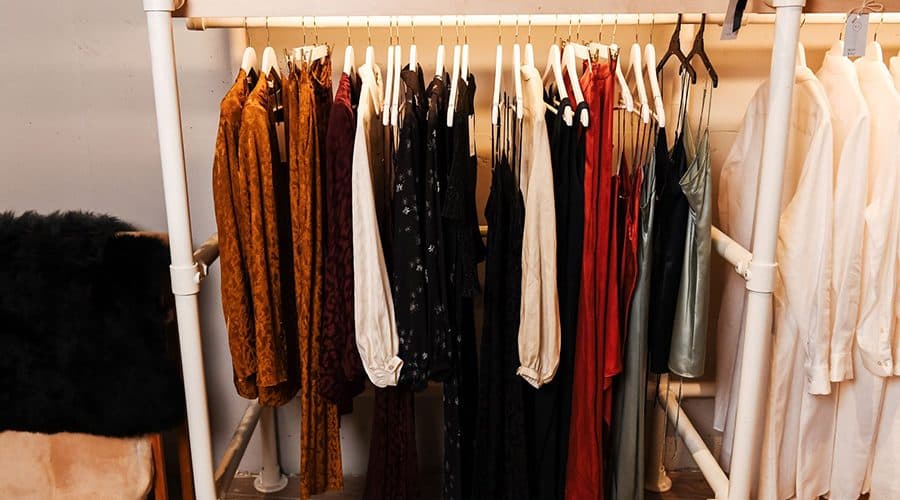 "At Mirvac Retail, we see the online retail community as a big opportunity for the future of our centres and so we continue to redevelop and rethink our approach to find the best fit solutions for all our brand and retail partners," says Kelly Miller.
"We see this partnership with Hills & West East Village to be the first of many that we roll out in collaboration with a number of brand partners across our 16 assets along the East Coast."
Physical stores provide online retail brands the ability to showcase their products and engage more deeply with their audience. Research (Quantium Property Report June 2020) has shown the benefits for retailers of operating across both the online and physical retail channels in an integrated way.
Opening a new physical store is proven to increase online spend for a brand within that new store's trade area. This is associated with brand knowledge and trust driving confidence to spend. Results from a Mirvac study in August 2020 with over 30 participating retailers uncovered that 100% of respondents voiced capital constraints and long-term commitment as barriers for entering into physical retail. Despite this however, the entire group agreed that it will be a key focus for growing their business next year.
Challenging the status quo of retail, WeShow is a rapid delivery concept allowing successful online brands and entrepreneurs to connect with a new audience.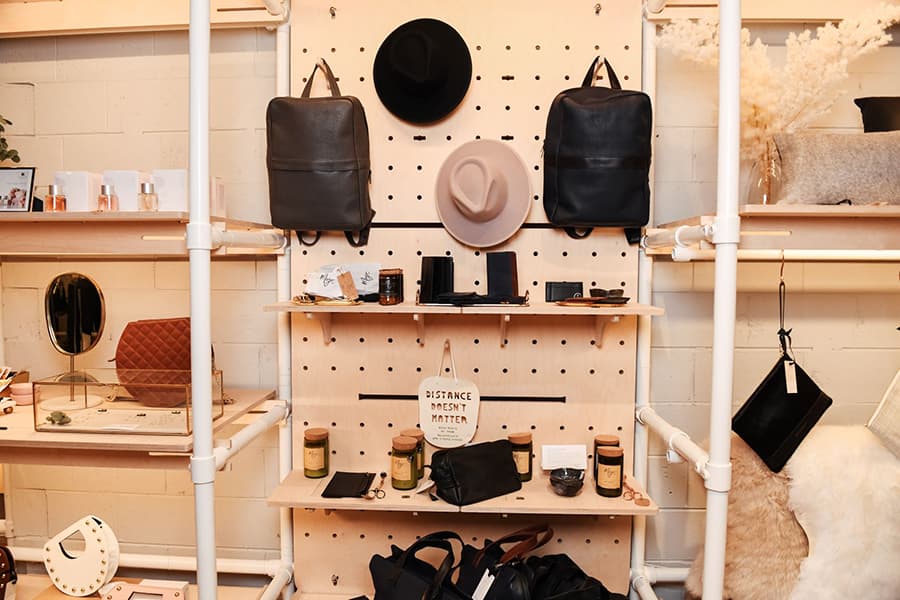 A full-service solution and partnership, Mirvac provides support to the business owner with access to its team of retail experts including design, visual merchandisers and marketing specialists throughout the process.
To deliver on the concept, Mirvac Retail has created a new modular fit out solution that can be what the brand wants to make it. Flexible for any evolving space, this fit out product, proprietary to Mirvac, is reusable and adaptable to each specific site.
An industry-first in Australia, premium Australian lifestyle and accessory label, Hills & West will be the first partner for WeShow delivering a new concept under its own brand, Hills & West East Village. Owner and designer, Aisha Hillary-Morgan will curate a collection of premium Australian products from some of the country's most talented artisan makers, some of whom have never had the opportunity to showcase their creations in the physical retail space.
Aisha will be the first to test out the new, WeShow modular fit out product, which was purchased by Mirvac Retail at much less than the cost of a standard retail store fit out and can be re-used with up to a 10-year life cycle. With stores usually requiring up to 28 days for a retail fit out, the WeShow modular product will take just two days to create a completely bespoke system for Hills & West East Village, and for other future partners.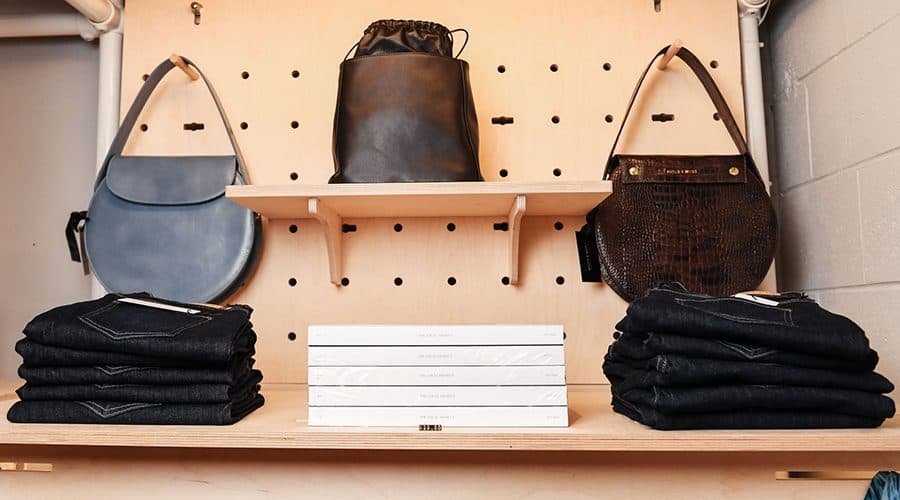 WeShow offers brands the option of exploring a flexible subscription, fixed-fee or revenue-based structure to use the service and operate in the space, truly breaking down the barriers of commitment and capital outlay.
WeShow implements the three R's of waste management, reduce, reuse and recycle. It is estimated that 7 million tonnes of building waste go to landfill each year in Australia. On average Mirvac Retail carries out 100 retail store defits per year, with each sending approximately three tonnes of waste to landfill.  That's a total of 300 tonnes per year from its retail centres alone. WeShow is a big part of the solution to this issue and further emphasises Mirvac's commitment to sending zero waste to landfill by 2030.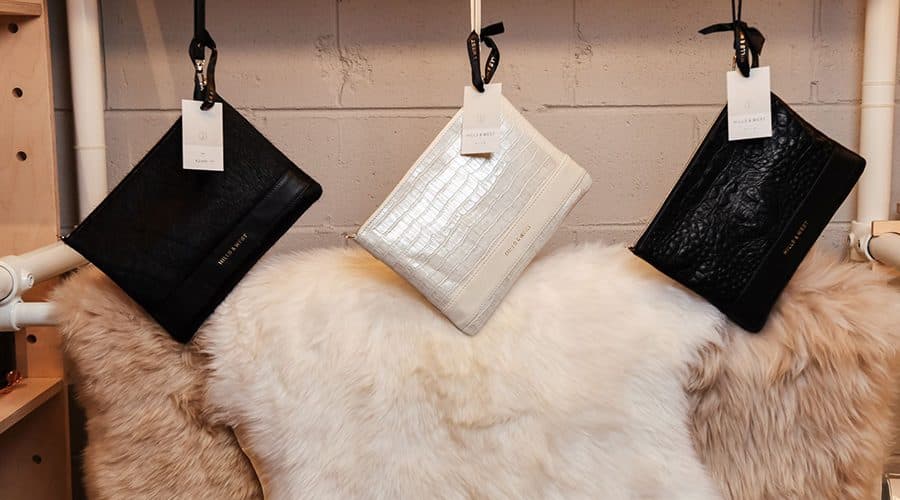 WeShow draws on the diverse capabilities of Mirvac Retail including Retail Design, Partnerships, Marketing, Finance, Asset Management. Using an agile and efficient project framework, the team has been able to innovate quickly and draw on the expertise within the group. The initiative provides a redefined shopping experience offering a new customer journey, delivering excitement, variety and difference, while the design solution is supporting brands and designers to bring their own store experience to life rapidly and cost effectively.
A completely new venture for Aisha Hillary-Morgan, this will allow her own Hills & West brand as well as over 13 other local lifestyle brands, exposure to a highly engaged community of shoppers from East Village during the busy Christmas shopping period.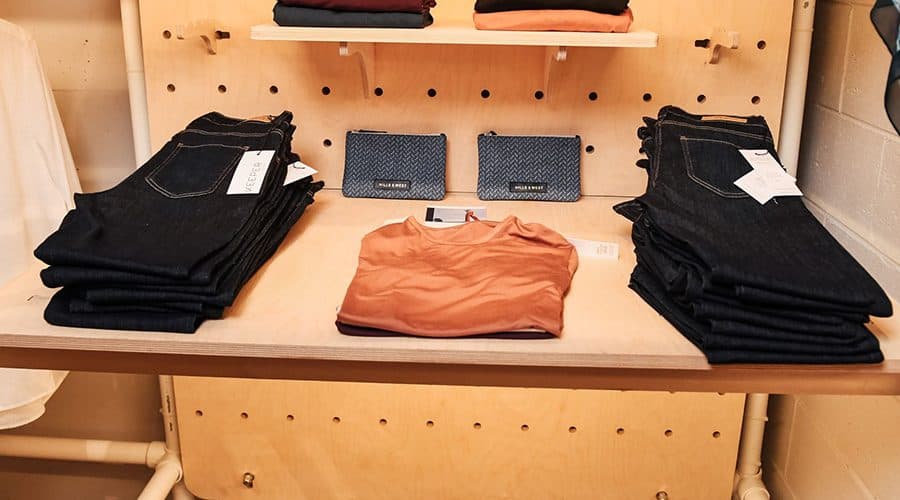 Hills & West East Village will launch a complimentary online store to mirror its first physical destination at East Village, with both to house the collection of Australian lifestyle products and accessories.
Unique design is a core focus for Hills & West East Village, with each participating brand committed to delivering limited and often one-off handmade pieces, ensuring the shopper receives a fresh experience on each visit. Beyond the shopping experience, customers will have the opportunity to hear the stories behind the products they purchase and engage with the makers themselves through a program of workshops and meet and greets, both in-store and digitally.
"The versatility and functionality of the WeShow modular fit out is allowing me to custom-fit the store experience to ensure each individual brand stands out within the space. It is completely flexible and mobile so the in-store look can change weekly. I look forward to providing a fresh new journey and offering for our customers," says Aisha Hillary-Morgan.