Committed to celebrating and supporting Indigenous culture, this year, Mirvac is partnering with Boomalli Aboriginal Artists Co-operative to spread the NAIDOC Week message of 'Heal Country' to its communities through a showcase of art in its shopping centres and office buildings across Australia.
The Heal Country theme calls for a greater protection of our lands, waters, sacred sites and our cultural heritage and it couldn't come at a more relevant time. To bring to life this theme, Boomalli Aboriginal Artists Co-operative artist, Jasmine Sarin, has created a national artwork piece, titled 'Nura' for Mirvac.
The digital artwork will be displayed on digital screens, websites and social channels in every office building and retail shopping centre, reaching hundreds of thousands of Australians. From Broadway Sydney to Olderfleet in Melbourne; Cooleman Court in Canberra to Toombul Shopping Centre in Brisbane, every office worker and retail shopper will be able to appreciate and celebrate this important message through beautiful art.
To add to this, a number of shopping centres will also display Indigenous artworks supplied through Boomalli Aboriginal Artists Co-operative. Shoppers will be able to scan a QR code to learn more about each artist, with an option to purchase, providing a completely COVIDSafe, interactive experience for the physical shopper, as well as virtual access to artists and their works.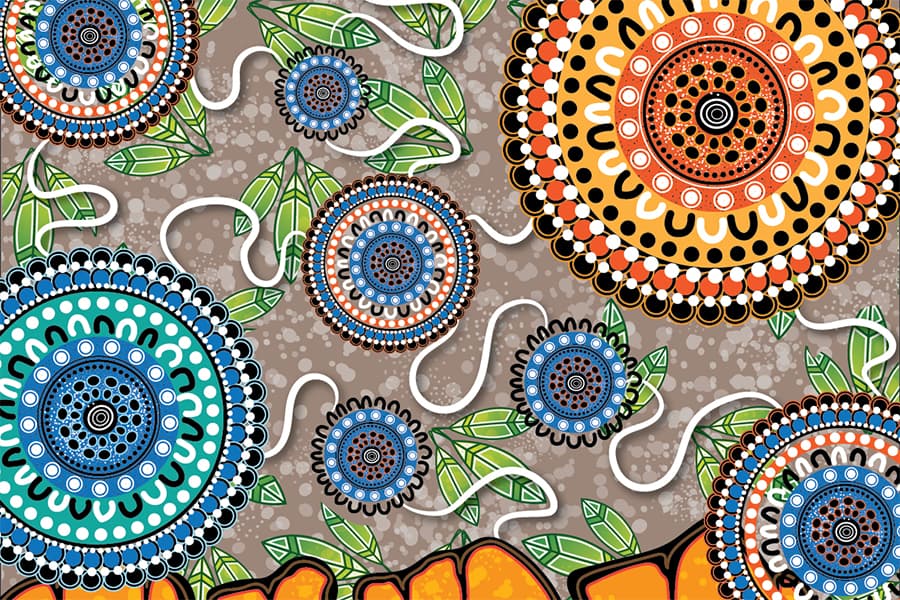 Having first partnered with Boomalli Aboriginal Artists Co-operative in 2020, Broadway Sydney will collaborate with the gallery again to deliver an exciting new pop-up shop, located on its third floor. Running for two-weeks (doors will open when Sydney's lockdown lifts), the gallery-style space will showcase and sell a range of Aboriginal fashion, jewellery, art and ceramic pieces.
Extending this partnership out to the community, Broadway Sydney collaborated with Jasmine Sarin and ran a series of workshops with kids from Glebe Youth Services and Glebe Public School. The young locals learnt about the use of symbols in artwork and storytelling and then created two or three symbols of their own – one that represents happiness, one sadness and one for their ambitions or future – all that connect to the theme of Healing Country.
Jasmine has incorporated these symbols into a 6m x 2.5m canvas artwork, which will be displayed in the centre for two weeks, allowing the kids to come in and see their contribution brought to life in a spectacular piece of art. Broadway Sydney will also share the final art across their digital and social channels.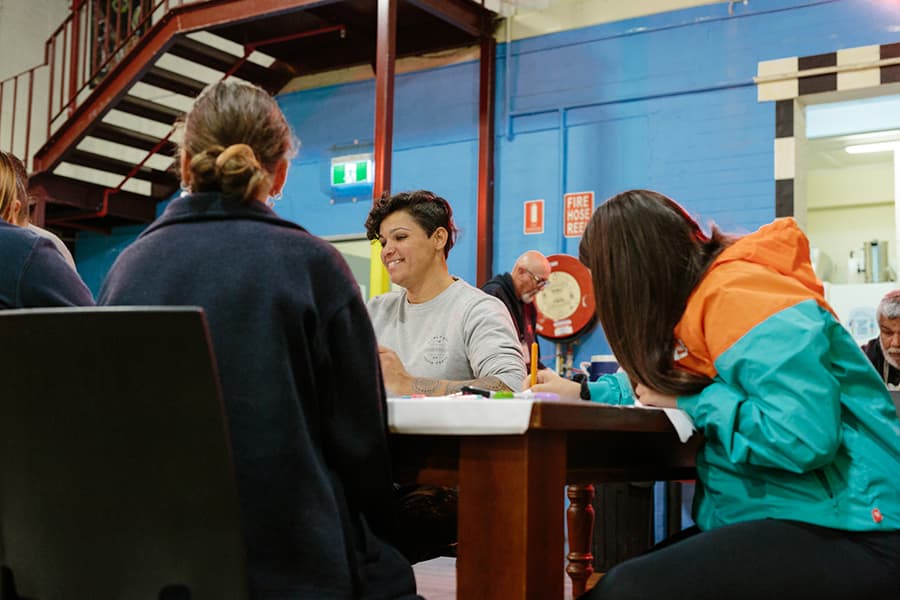 Mirvac's General Manager of Retail, Kelly Miller said, "We are delighted to be partnering with one of Australia's longest running Aboriginal-owned and operated art galleries, Boomalli Aboriginal Artists Co-operative this NAIDOC Week."
"The message of Heal Country is such an important one and there is no better way to celebrate the message with all of our communities than through art. With last-minute cancellations for many events, we still wanted to create a program of inclusive activities for everyone to get involved, so we've quickly turned our focus to supporting artists through pop-up art galleries, digital displays and an online colouring activity for kids. In line with our new Reconciliation Action Plan, these activities also bring to life our goal of creating spaces for connection."
While NAIDOC Week runs for one week from July 4 to July 11, Mirvac's commitment to celebrating and supporting Indigenous culture is an ongoing one, with the company spending the past year engaging internally and externally to develop its second Reconciliation Action Plan. Mirvac shares the vision for a fair and truthful relationship between First Nations people and the wider Australian community.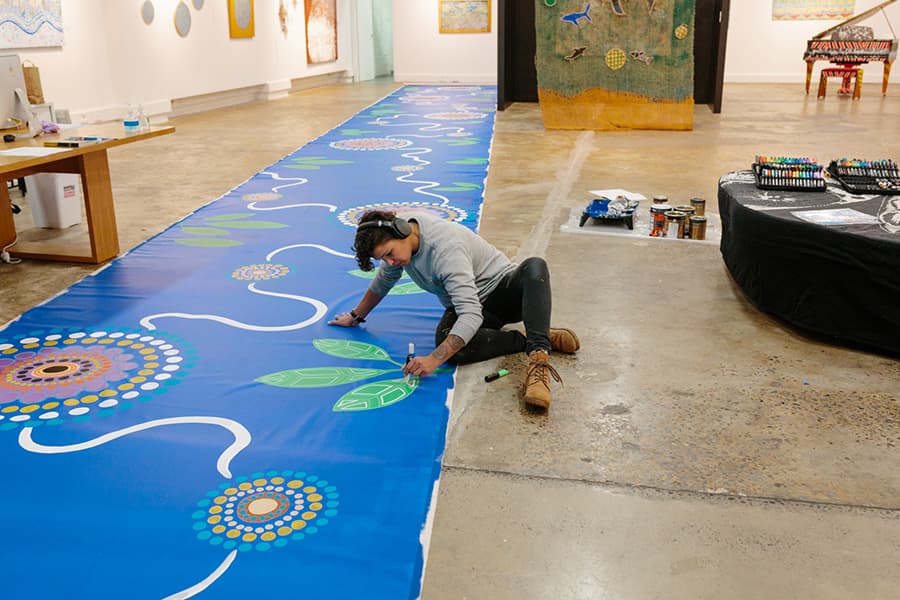 Understanding there is ongoing work to do in this area, Mirvac recognises the Traditional Owners of the land through the inclusion of an 'Acknowledgement to Country' on all shopping centre websites and throughout their buildings, and is committed to providing their community spaces to showcase indigenous art and culture.