AMP Capital's $142 million redevelopment of Marrickville Metro is ready to welcome locals and Sydneysiders to the newly expanded centre across the road on Smidmore Street with a five-day extravaganza commencing with an official opening ceremony at 10am on Thursday 10 June. 
The five days of free festivities will include live music, bio-glitter tattooing, face painting, kids' workshops, pop-up food sampling from new retailers and more!
Marrickville Metro has never comfortably fit the typical 'shopping centre' mould. Known as the beating heart of the local community in Sydney's Inner West, the Centre has been the place for the community to gather and socialise for nearly four decades. The highly anticipated opening of the new site will signal a new era – one that quite literally bridges the rich cultural history ingrained within the footprint of the existing site, together with the diverse and urban lifestyle that the area has become known for.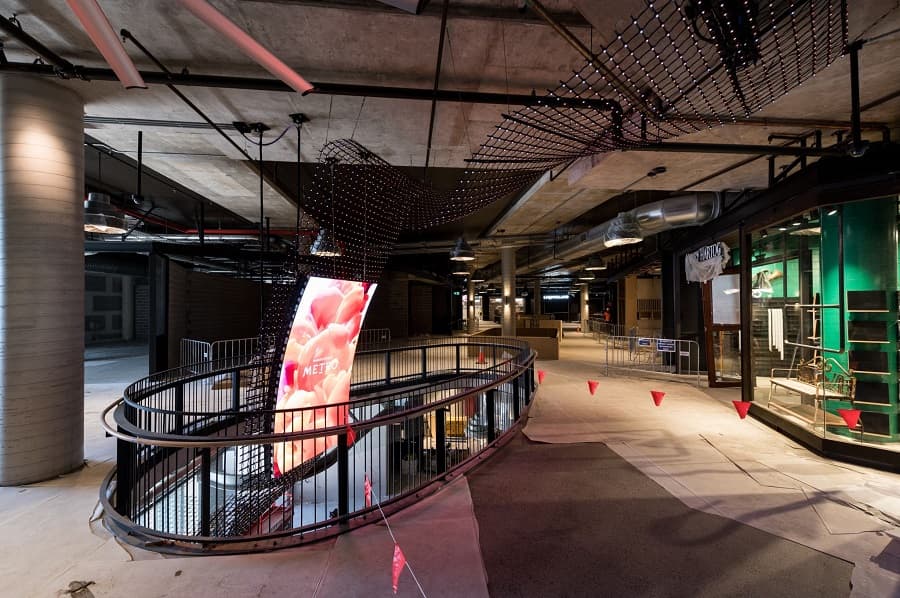 The new section will add an additional full-service Coles supermarket in addition to the existing Woolworths and ALDI, a dedicated fresh food precinct, indoor and al fresco dining with cafés and restaurants, and approximately 44 new stores.
From construction through to completion, Marrickville Metro has always encouraged retailers and the local community to embrace the unique personality of the area and to make the space their own. Large scale artworks are permanent on the walls that make up the new site and bespoke artworks bring character and colour to the internal features. A combination of high-quality independent operators and much-loved established operators bring a mix of fresh concepts, unique fit-outs, and re-imagined menus to their stores within Marrickville Metro.
The opening festivities are an opportunity for the local community and the wider Sydney-set to enjoy an eclectic and diverse range of retailer offerings combined with a sensory exploration through art, music and creative workshops.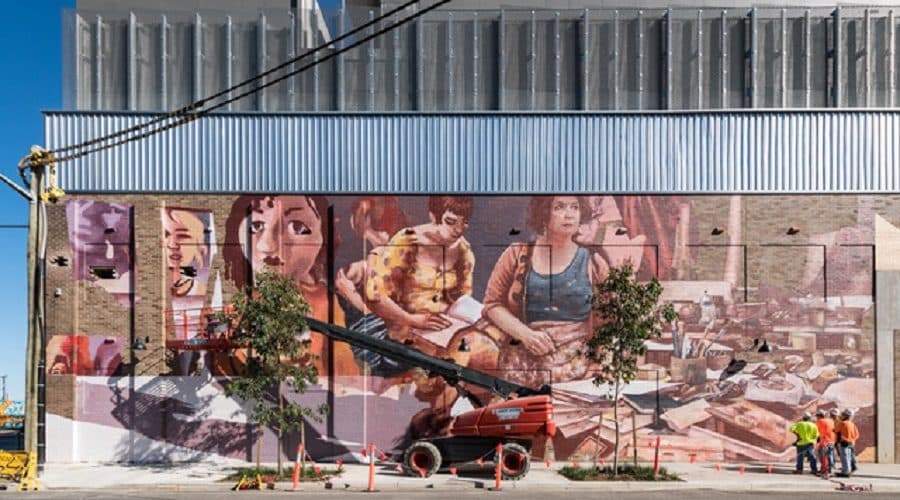 Smidmore Street will be home to a delicious mix of over 10 new dining options available for all tastebuds and occasions. Bite-sized food sampling stations will be set up along the Ground Floor of the new centre, giving visitors the opportunity to try the new offers as they explore and discover. A mix of restaurant concepts and quick bites will make their way to Marrickville Metro including Rice Pantry, Motto Motto Japanese Kitchen, The Grumpy Italian, C9 Gelato and many more!
In keeping with the sustainability theme, recycled ribbon made from salvaged materials will declare the precinct open. The repossessed ribbon will be accompanied with a blast of colourful seed paper confetti made from native daisy. Guests will have the opportunity to collect the confetti and take it home to plant in their gardens.
Art is such an integral part of the development and the centre has been working with local artists and Inner West Council to bring it to life.
Artist Richard Briggs has spent the last month listening to members of the community about what living in the Inner West means to them. Over launch weekend, customers might catch him as he applies his unique sketching style to transform a wall in the existing centre, into a vibrant and engaging art piece.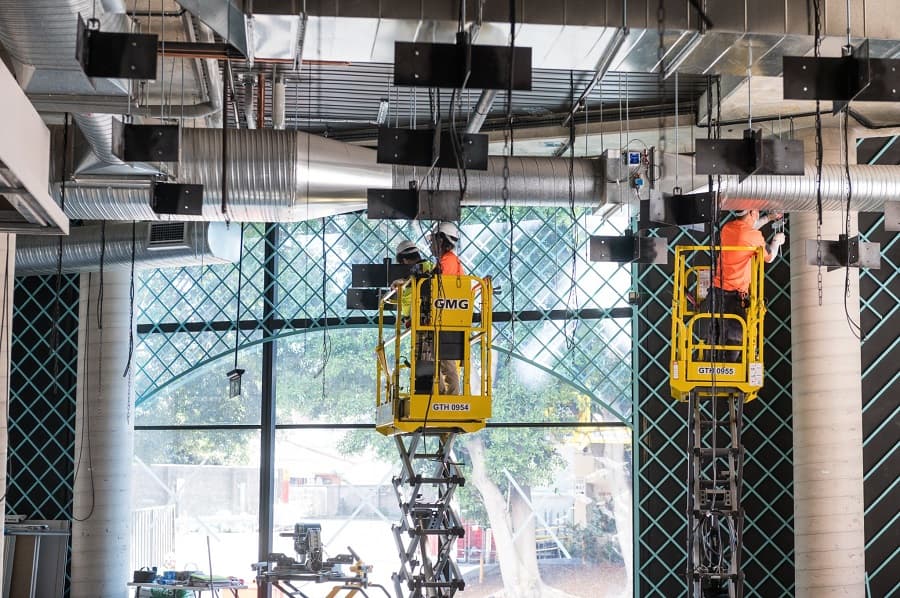 Local re-use centre, Reverse Garbage, advocates to reduce waste and challenge the ways in which we use resources. Throughout launch weekend, Reverse Garbage will be selling unique craft kits alongside their educational workshop offering.
Participants of the workshops will be able to turn an old t-shirt into a handy shopping bag without using a needle and thread. Reverse Garbage will also host dedicated sessions for kids known as the 'Creators Club.' Kids can let their imagination run wild, with the help of Reverse Garbage staff, by using a range of unusual, recycled items to deliver a final product of their choosing.
Local business Li'l Crafters who believe in Reuse, Repurpose and Sustainability approaches when running kids craft activities. Li'l Crafters will set up at Marrickville Metro after school over four days. Kids will take part in a variety of workshops playing with a mix of materials and trinkets including slime, junk jewellery, wool and mosaic terracotta.
Bio-Glitter tattooing will be available for kids on the Ground Floor of the new centre the entire launch period. The premium Australian biodegradable glitter is made from primarily eucalyptus and is sourced responsibly from managed plantations. Kids will be able to choose from a variety of designs.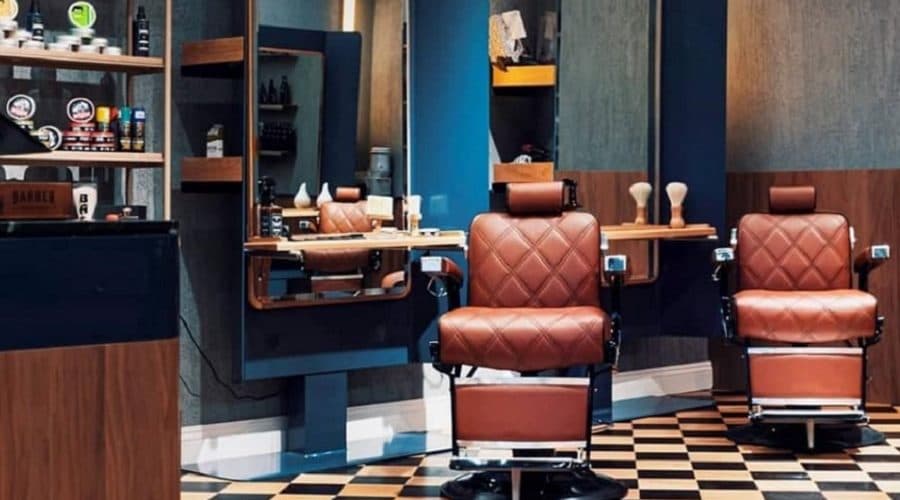 A mix of professional and local artists will set up across a variety of stages throughout the existing and new site. All Age Music will provide a unique and diverse mixture of live music from student bands to professional musicians. Across the launch period, over 10 local buskers will find themselves performing in front of a crowd ready to have a good time.