Sydney gets a brand new shopping centre as Billbergia's Marina Square shopping centre as the centre sets to open on Wednesday 21 November 2018. Residents of Wentworth Point, Rhodes, Newington and the Sydney Olympic Park Precinct will soon celebrate a new level of convenience shopping and dining centre. Anchored by Coles this centre will have a full range of fresh food offerings as well as dining options with Asian cuisine being the highlight. The retail mix which has been announced has all the essential services covered including a medical centre for locals – right at their doorstep.
Marina Square is the latest in the new emerging category of super neighbourhood centres. Billbergia has developed the two-level, 12,000m2, Coles anchored, convenience-based shopping centre at 5 Footbridge Boulevard, Wentworth Point.
Marina Square will provide the local community with a variety of new specialty retail and service offerings incorporating a range of fresh food, health and wellbeing, lifestyle stores, cafes and indoor and outdoor dining.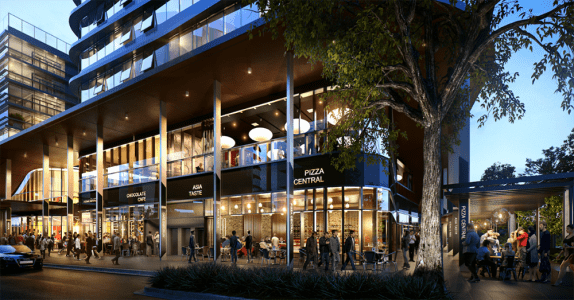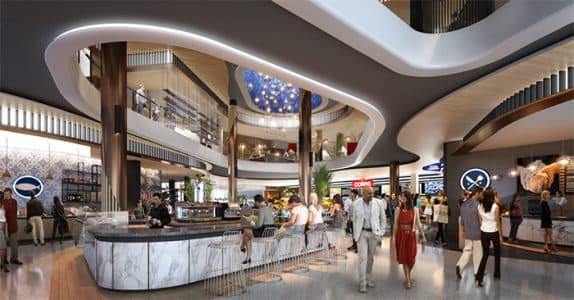 Designed as the new heart of the Wentworth Point town centre, Marina Square connects easily to residents of Rhodes via the Bennelong Bridge and is serviced by Billbergia's free community Baylink Shuttle bus service
Rick Graf of Billbergia said that the centre has been designed and developed with the needs of the both local and broader community in mind. "Residents have told us that shopping and dining options are critical components in building a sustainable residential community in Wentworth Point and surrounds.
Along with the retail offer, convenience is a significant factor in shopping centre choice. To ensure convenience for customers the centre includes ample car parking with over 480 secure spaces across three basement levels," he said.
"Wentworth Point already has a burgeoning population, with 14,000 people now living in the precinct – and this is set to grow to more than 20,000 residents over the next 10 years. We are pleased to be able to create a new centre that will meet their needs."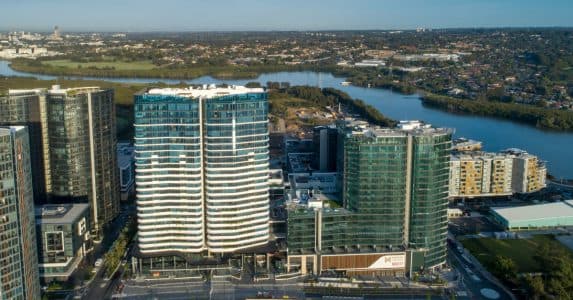 The Official Opening ceremony will take place on Saturday 24 November so the whole community can get involved and will include Marina Square's enormous ribbon which will be dropped.
One of the highlights of the opening will be an invite for all locals to get involved in the 'Participatory Community Mural' which enables the community to place a 'mark on the park' and join in the creation of a 52m art project. The community will help paint the mural that celebrates life in Wentworth Point and will set to be a long-lasting mural in the area.