Alceon Group and the LEGO Group have announced a landmark Australia and New Zealand Partnership. The partnership gives Alceon acquiring rights to open new LEGO Certified Stores across Australia and New Zealand. As part of the agreement, Alceon and The LEGO Group will open a major flagship LEGO store in Sydney in late March, situated at Westfield Bondi Junction.  
Richard Facioni, Executive Director at Alceon Group and head of private equity, said the move was considered a strategic play to broaden Alceon's retail portfolio. Facioni said:, "As one of the world's most powerful and most recognised brands, we are proud to partner with The LEGO Group to bring this leading retail concept to Australia. 
"More broadly, this deal signifies Alceon's depth of ambition in the retail space as we continue to seek further acquisitions and to pursue relevant investments that offer future sustainable growth." 
Situated in a prime position on Level 3, Oxford Street entrance at Westfield Bondi Junction, the flagship LEGO Certified Store will provide a landmark immersive retail experience for families and enthusiasts from around the world, with a focus on interactive and innovative brick experiences.
Occupying more than 300m2 over two floors, the custom-built store will feature many unique hands-on interactive brick experiences including the signature 'Pick a Brick' wall featuring countless combinations of bricks to choose from. LEGO brick engraving will also feature, alongside large 3D models inspired by iconic Sydney landmarks and a dedicated area specifically for children's parties.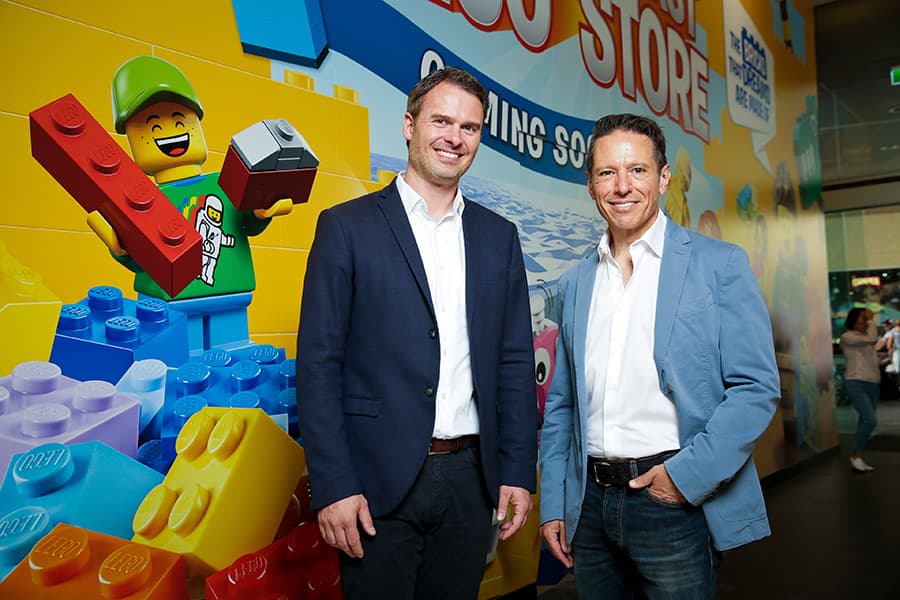 Claus Kristensen, Vice President and General Manager, Australia and New Zealand, The LEGO Group, comments: "2019 is an exciting year for LEGO with new offerings for every builder from pre-schoolers with LEGO DUPLO to our most popular themes such as LEGO CITY and LEGO Friends. It's fantastic that we will have a place for LEGO fans to come and experience our brand in Sydney as we continue to develop the builders of tomorrow." 
The agreement with The LEGO Group strengthens Alceon's emerging position as one of the country's largest retail investors. The portfolio of retail investments owned by Alceon and its investment syndicates include the online retailers EziBuy and SurfStitch, the children's wear brand Pumpkin Patch, discount variety retailer Cheap as Chips and a 36% interest in the leading women's apparel retailer Noni B Limited.