The retail construction specialist Mainbrace has a busy current pipeline valued at more than $100 million in Queensland, with new projects underway for 151 Property at Strathpine Centre, AMP Capital's Indooroopilly Shopping Centre, and the circa $70 million appointment to deliver the new Yamanto Central for JMK Retail in Ipswich.
At Strathpine Centre, Mainbrace is delivering a new dining precinct and chiller replacement for 151 Property. Mainbrace has recently delivered a new dining precinct for 151 Property at Forest Hill Chase shopping centre in Melbourne and several other projects in NSW.
The retail construction specialist is also undertaking three refurbishment projects for Woolworths in Queensland, at Oxenford, Noosa Civic and Ballina, each valued at approximately $1.95 million.
Elsewhere in Queensland, Mainbrace has been appointed to deliver a new HomeCo at Richlands, a carpark upgrade at Cleveland Shopping Centre for Haben Property Group, and re-roofing works at Allenstown Plaza for Charter Hall.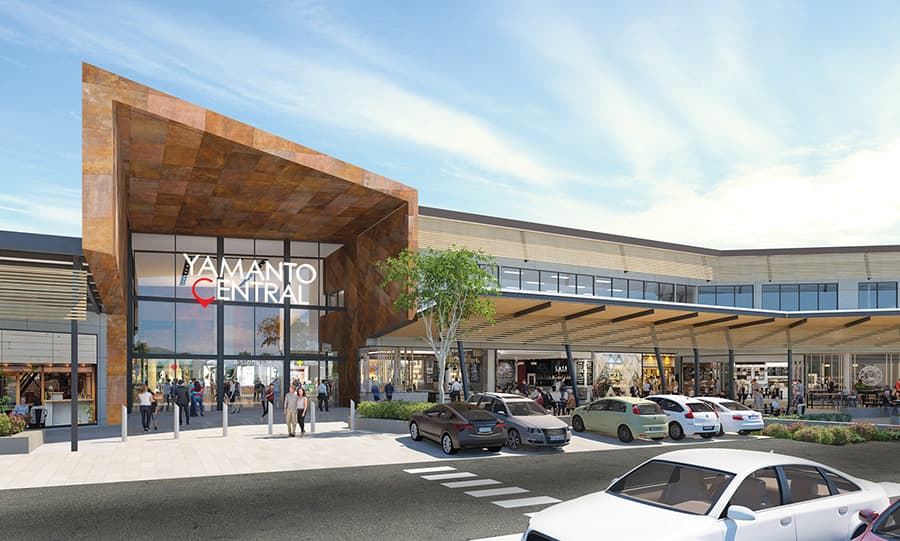 Mainbrace QLD State Manager Duncan McAndrew said the strong current workbook is a result of the company's focus on building depth to ensure consistent project delivery.
"We've identified Queensland as a key growth opportunity in the immediate term. The outlook for new shopping centre builds is subdued, so we're working with our customers to investigate alternatives to underpin and add value to their retail assets.", McAndrew said.
In New South Wales, Mainbrace has kicked off the new decade with new projects for Lederer Group and Woolworths.
At Emerton Village Shopping Centre in Sydney, Mainbrace has been appointed by Woolworths to undertake a full redevelopment, expansion and refurbishment of the popular local neighbourhood centre. The contract is valued at $20 million and plans include the revamp of the existing Woolworths supermarket, the surrounding speciality retail space, carpark and mezzanine level with new signage and fresh exteriors.
Elsewhere in Sydney, Mainbrace has been awarded the $20 million contract for the construction of a large new refrigerated processing plant for Lederer Group at Greenacre. The project includes the construction of a new two-storey office, amenities block and loading dock.
Mainbrace NSW Operations Manager Gordon Powell said that while the team is focused on the delivery of its existing pipeline, there's capacity for further growth in the state this year.
"To achieve our growth objectives in what is a challenging market for retail, our focus is on working closely with our customers to value engineer solutions for their retail assets that meet their needs today and tomorrow, in alignment with their budgets," Powell said.
Nationally, Mainbrace has been able to leverage its relationships with retailers, developers and owners to bolster its pipeline, drawing on its Early Contractor Involvement (ECI) model to highlight the value-add opportunities that a strategic refurbishment or interior re-purposing project might unlock.