Sustainability remains on the minds of many Australians and is also a priority for numerous local brands and retailers. Prior to COVID-19, Australians identified climate change as the most critical threat to the nation's 'vital interests' according to a 2019 Lowy Institute poll. AMP's Macquarie Centre in Sydney's North Ryde is one of the largest shopping centres in Sydney, with more than 250 retailers and understands its important role in being sustainable. The centre has introduced a number of initiatives in its commitment to environmental management and social responsibility for the benefit of the local community. 
AMP Capital and Macquarie Centre are committed to becoming Zero Net Carbon by 2030 through phasing out fossil fuels, running on 100% renewable energy, to making buildings efficient and resilient, according to Head of Sustainability at AMP Capital, Chris Nunn.
Last week, Macquarie Centre became the first shopping centre in Australia to pilot Charopy – a smart bin technology. The smart bins allow shoppers to scan the barcode of their bottles and cans to see whether they are eligible for a 10c rebate under the Container Deposit Scheme.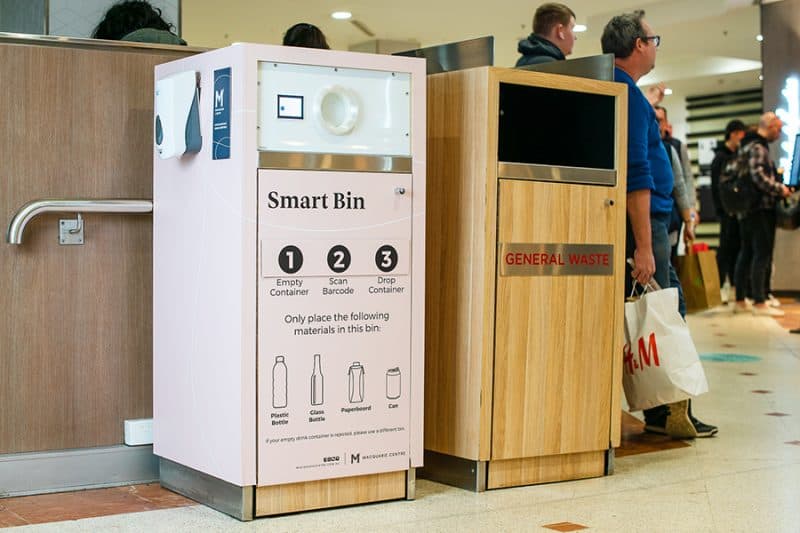 "This clever bin scanner solves a real problem – when recycling gets mixed with other waste, the whole lot ends up in landfill. These new smart bins for bottles and cans will help keep this valuable recycling stream clean, ensuring that it will all get recycled. I'm very proud that the Macquarie Centre team will be the first shopping centre in Australia to trial this new technology." said Nunn.
The brand new smart bins are designed to scan the barcode of a beverage container, to then indicate whether the container is eligible to be recycled or not. Once scanned and if eligible, the bin lid opens and a 10c rebate is collected by Macquarie Centre to invest in future sustainability efforts.
Macquarie Centre is committed to conserving energy, reducing, reusing, recycling and protecting the environment. Funds raised by recycling products at Macquarie Centre will be used to help install additional sustainable features at the Centre in the future. The interactive smart bin will encourage customers to recycle more at Macquarie Centre and at home.
In addition, the centre already has a Return and Earn vending machine for bottles and cans which customers can use anytime for a 10c refund for each container recycled.
The centre also provides additional initiatives in an effort to promote sustainability within the local community:
Coffee cup recycling bins
'Juice For Good' vending machines
Tesla Supercharger Station
Native Australian and drought-hardy plants are installed and cultivated annually for use in the Christmas Santa Set for kids and families
Since February new recycling coffee cup stations have assisted in recycling 3,082 cups (as of June 2020). Australians use more than 1 billion coffee cups a year and with many cafés not accepting keep-cups at the moment, it's more important than ever to recycle your coffee cup after use.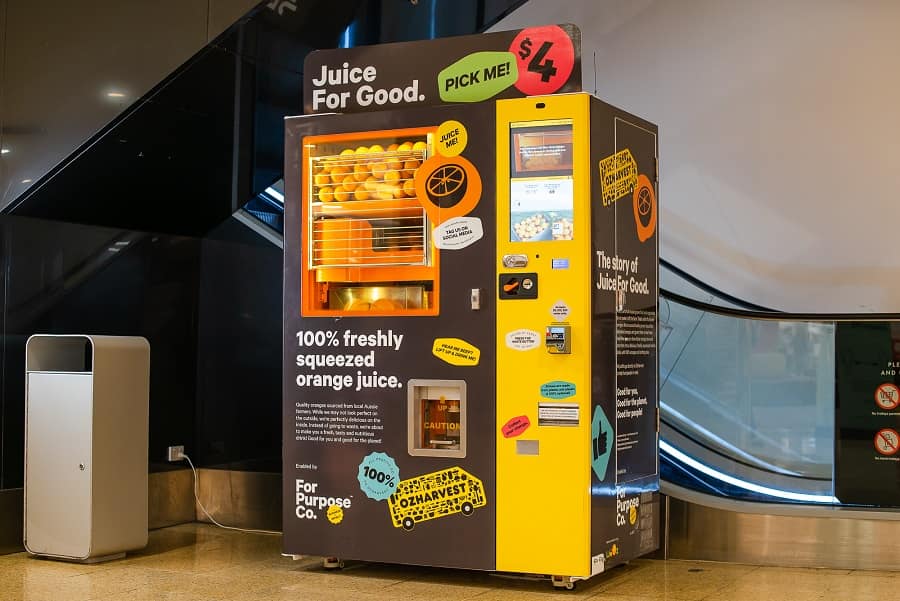 In May, the centre installed Juice For Good with OzHarvest which is an innovative vending machine that uses imperfect oranges to provide a delicious, healthy alternative drink option to existing vending machine product offerings. The vending machines help combat food waste.
Nearly half of all Aussie-grown fruit and vegetables do not make it off the farm because of their appearance, but these oranges are perfectly good on the inside. All orange juice profits go directly to OzHarvest to help feed people in need.
This year, eight supercharging bays for Tesla vehicles and two fast chargers for electric vehicles are available at Macquarie Centre. The Supercharger station allows Tesla owners to replenish a half charge in approximately 30 minutes – providing time for a quick bite, grocery shop, or to browse the latest in fashion. The charging bays aim to have electric vehicle owners back on the road as quickly as possible.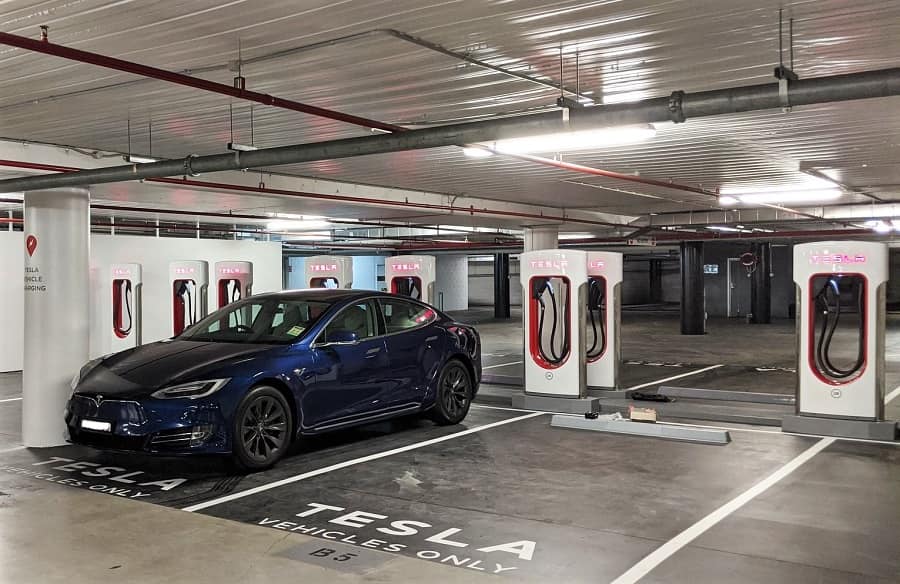 There are approximately 34 Supercharger sites across Australia, with Macquarie Centre being the only charger on the North Shore.
"In combination with our zero carbon target, rolling out electric vehicle (EV) charging facilities for our customers means we can support our customers to run vehicles emissions free," said Nunn.
In an Australian first last year, Macquarie Centre brought their Christmas set to life, moving away from the traditional white wonderland theme, to instead showcase a quintessentially Australian experience by bringing the outdoors inside.
Made from native and drought tolerant plants, Santa's Secret Garden takes visitors on a journey from the bush to the beach, with tropical plants and coastal pathways for visitors to enjoy.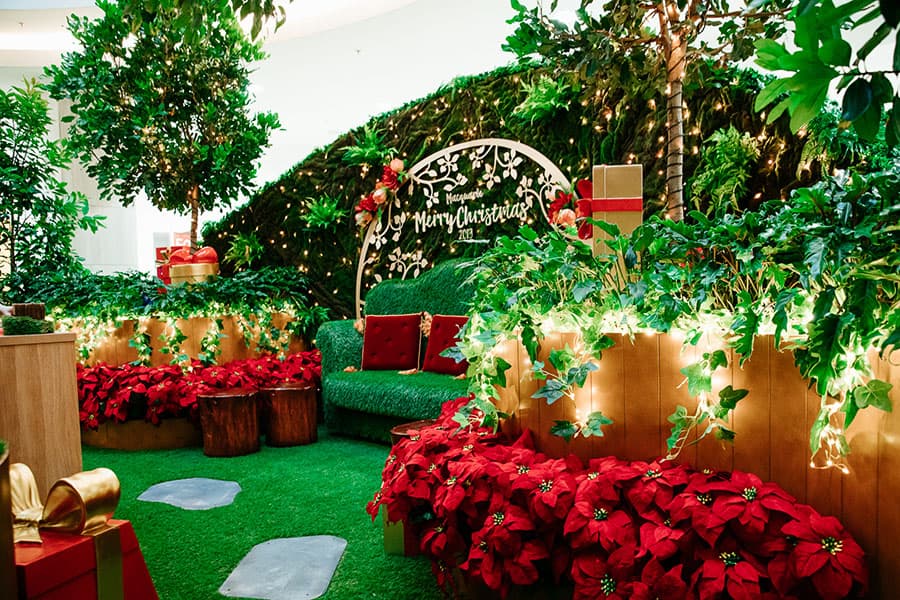 Plants are grown months in advance, in preparation for the Santa Set at Christmas time. Local families can see the plants grow over a six month period and after Christmas the plants are then auctioned or donated to charity all in an effort assist the planet in improving its natural ecosystem.