Charter Hall has secured a new long-term lease with luxury retailer Louis Vuitton at its $200 million Raine Square redevelopment in Perth. Arguably one of the world's most coveted luxury brands, Louis Vuitton will occupy the ground floor prime retail location fronting Murray Street – a site accessed by thousands of commuters, office workers, shoppers and tourists each day, and expected to be open in September this year. 
Charter Hall's Regional Development Director, Bradley Norris, said: "We are proud to welcome Louis Vuitton to the revitalised Raine Square. Their tenancy supports our redevelopment strategy to create a seven day-a-week late night retail, dining and entertainment precinct, while providing even further amenity for the building's commercial office tenants. Louis Vuitton have taken handover of the retail space 555m2 and will be commencing their fitout this month (April).
"When we set out to revitalise Raine Square we wanted it to be a destination where CBD workers, shoppers and tourists could enjoy a range of great amenities in one central location. We believe we are delivering one of the most extensive, diverse and exciting retail offerings Perth's CBD has seen in several years," Norris added.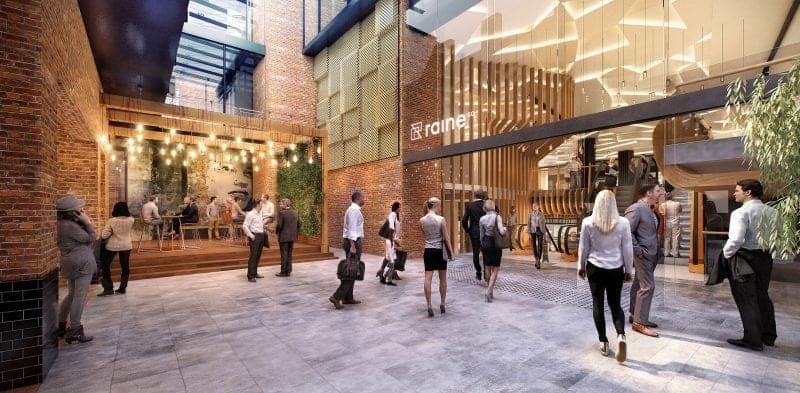 Raine Square is being delivered by architects Taylor Robinson Chaney Broderick and construction partner Built. Following a 13-month construction period led by Built, the redeveloped retail, entertainment and dining precincts deliver a more connected, accessible and appealing precinct for the community, cleverly integrating original heritage elements and contemporary design. 
Charter Hall Fund Manager – Office Partnerships, Trent James, said, "This outstanding retail redevelopment provides multiple benefits, strengthening amenity for Raine Square's commercial tenants and providing an exciting asset for the wider Perth community." 
"This is a particularly compelling and unique offer we have delivered for our tenants, who can now access outstanding day and night amenity for their staff, visiting customers and other stakeholders," James added.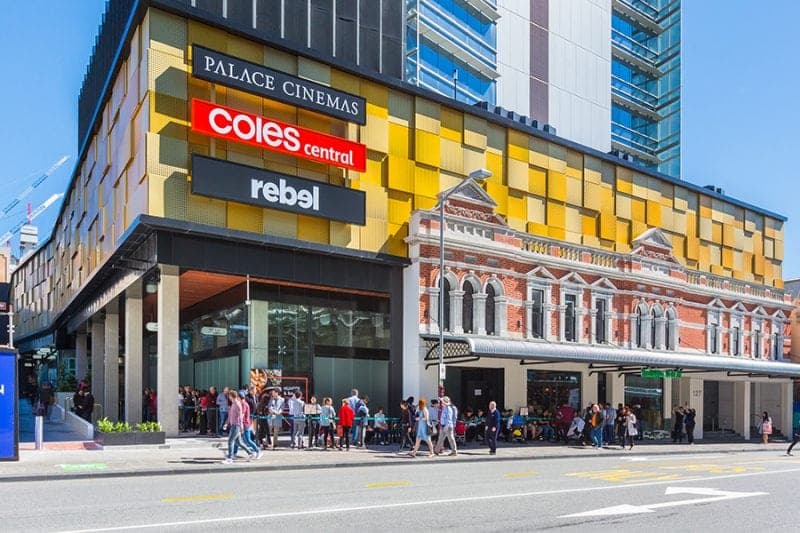 With one of the largest portfolios of office and retail property in Australia as featured in SCN last year, Charter Hall utilised its expertise across both the office and retail sectors to deliver a unique environment in the heart of Perth CBD for business to thrive and people to connect. 
On completion of the second stage, Raine Square will increase from 9,000m2 to 18,000m2. It will feature 46 specialty and retail stores, restaurants and improved food hall and casual dining spaces. The precinct's Stage 2 fashion precinct was completed in December 2018, with several other luxury brands to be announced in mid 2019.
Raine Square is bound by Wellington, William, Murray and Queen Streets, with direct tunnel access from Perth Underground Station. Platform access for commuters opened directly into Raine Square in September 2018 as part of its Stage 1 Launch.