Well located retail assets are still selling in the current market due to strong investor demand and interest in neighbourhood assets anchored by a strong supermarket offering. A local investor has outplayed rivals including Asian interests with a successful $33.13 million bid, representing a 5.4% yield, for the Woolworths Group owned Keysborough South Shopping Centre in Melbourne's east. 
Located on the corner of Chapel and Hutton roads, the recently built 5,437 m2 neighbourhood centre comprises a 4,201 m2 Woolworths supermarket, eight specialty retailers and 277 car spaces, and is situated on an 18,440 m2 site
According to CBRE agents Justin Dowers, Mark Wizel and Kevin Tong, who managed the sales campaign, the property was sold with a Woolworths 10 year lease and a total net income of $1.79 million per annum.
Dowers said the sale reflected the very strong demand for supermarket-based properties as evidenced by 11 offers recorded initially, including locally based Chinese investors. All short listed parties submitted executed contracts at the end of the second round.
Dowers said the demand had been substantially boosted by the negative COVID-19 impact on alternative asset classes. "This is the quintessential defensive commercial property asset underpinned by a strong non-discretionary spend tenancy profile of 91% including a 77% GLA weighting to Woolworths."
"These are sought after assets at any time in the cycle, much more so in the extraordinary circumstances in which we currently find ourselves,'' Dowers said.
He said the centre had also offered investors tax depreciation benefits and a position within the City of Greater Dandenong – one of Victoria's largest economic hubs and fastest growing regions.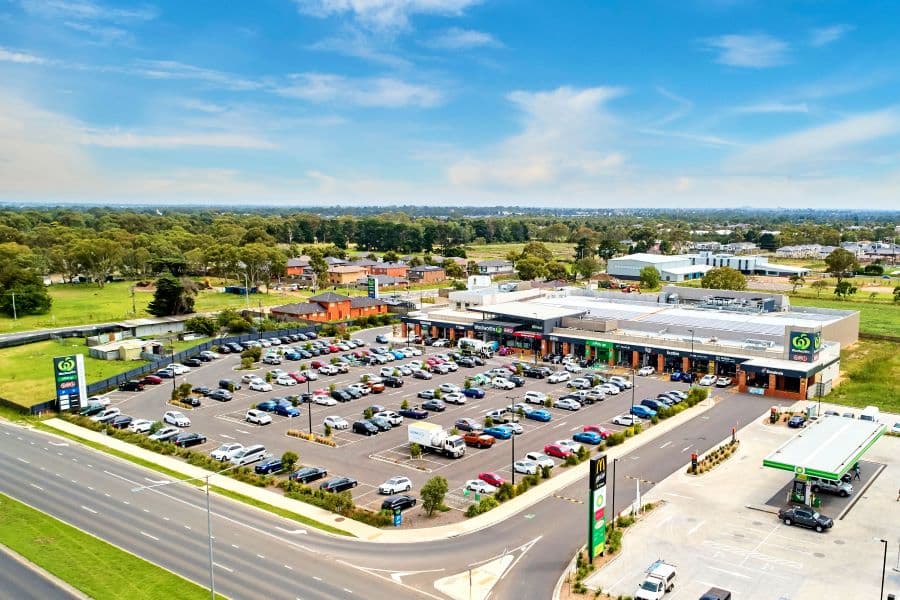 Keysborough South Shopping Centre was one of 13 neighbourhood centres sold by the CBRE team during the past 24 months valued at more than $620 million and on a firm initial yield average of just 5.7%.
Wizel said that throughout 2019 there had been a definite trend towards so-called defensive property investments with neighbourhood centres and standalone supermarkets doing particularly well despite significant retail headwinds. In November 2019, Coles anchored Boronia Mall sold for $35 million at a 6% yield.
"As the year progressed and into 2020 we have taken an increasing number of enquiries from both traditional retail investors and a group of investors newly attracted to this type of asset. That includes regular equity market investors chasing yield and security, and those who are also attracted to the potential development upside", he said.
"This latest result unambiguously indicates demand for retail with a heavy weighting towards non-discretionary spend tenancies remains very strong. Watch this space,'' Wizel said.
Woolworths Group Limited offered four retail investment assets for sale, which included Keysborough South Shopping Centre, to be sold individually by separate agents. Woolworths Wadalba, located between Newcastle and Gosford on the NSW Central Coast, was sold by Colliers International for $26.15 million on a 5.69% yield.
Commenting on the sell-down, a Woolworths spokeswoman said: "While the property market remains strong and appetite from financial investors continues, we have the opportunity to sell four strong performing quality neighbourhood shopping centres. We have entered into sale and leaseback agreements that will retain the tenure of these properties through strong 10 year leases."