Leda Holdings has joined forces with a new Cinema operator, a first step in revolutionising its entertainment offer at Morayfield Shopping Centre, located in Queensland's high-growth Moreton Bay Region.
Leda Holdings, has agreed terms with Limelight Cinemas to establish a new state-of-the-art cinema complex in the centre – evolving Morayfield Shopping Centre's entertainment and leisure experience.
"This partnership is a coming together of the future of Cinema entertainment in Shopping Centres at a time that customers are eager to resume entertainment activities post the height of the pandemic," said Morayfield Shopping Centre Centre Manager, Ian McCosker. "In unison, we'll deliver a superior cinema experience and a much stronger value proposition to our growing customer base."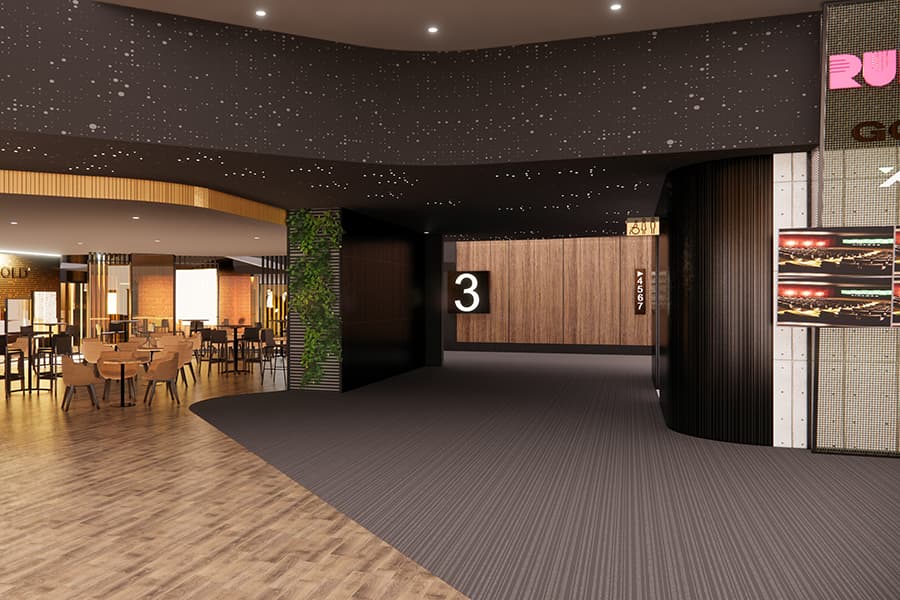 "We know from our research that customers are seeking a convenient, comfortable, and well-priced cinema offering in the local area and we intend to deliver. We are also looking to secure interest from an entertainment retailer to amplify the mix, ensuring our valued customers aren't required to travel further afield for a complete leisure experience," said McCosker.
The new seven-screen cinema complex will see the recently vacated Birch Carol and Coyle Cinema entirely rebuilt and re-imagined.
The purpose-built seven-screen Limelight development will transform the space into a modern and stylish entertainment hub with all new seats, screens and sound, as well as casual dining and beverage options and private party spaces.
The offer will be underpinned by two Gold Cinemas with full recliner seats and food and beverage service to the seat, along with two Large Format XD cinemas featuring massive new screens and cutting-edge immersive sound, with a choice of extra spacious standard seats or full recliners.
The construction is expected to take approximately three months with a view to opening in September 2022.