The newly constructed Craigieburn Junction Large Format Lifestyle centre in Melbourne's northern growth corridor is set to come to market. 
The prime 30,000m2 asset is home to a diverse mix of large format, medical, food and commercial based tenants, and was developed in 2019 by PGIM Real Estate, one of the largest real estate managers in the world.
The centre is anchored by major national tenants including, Nick Scali, Supercheap Auto, Freedom, Caltex, Hungry Jacks, a full-line medical centre, childcare and supermarket and occupies a prime 6.13 ha freehold site on the corner of Craigieburn Road and Aitken Boulevard.
Following multiple unsolicited approaches to acquire the asset, PGIM Real Estate has decided to appoint JLL's Nick Willis & Sam Hatcher and Stonebridge's Justin Dowers and Philip Gartland to handle an on-market sale.
Stonebridge's Justin Dowers said, "Large format retail assets have witnessed a resurgence in the past 18 months, both from a retailer performance and investment demand perspective. LFR assets benefitted from a series of compounding positive attributes including their high degree of convenience/parking and limited enclosed spaces and recent zoning changes (particularly in Victoria), allowing a diverse range of additional convenience 'daily needs' and essential services uses for customers"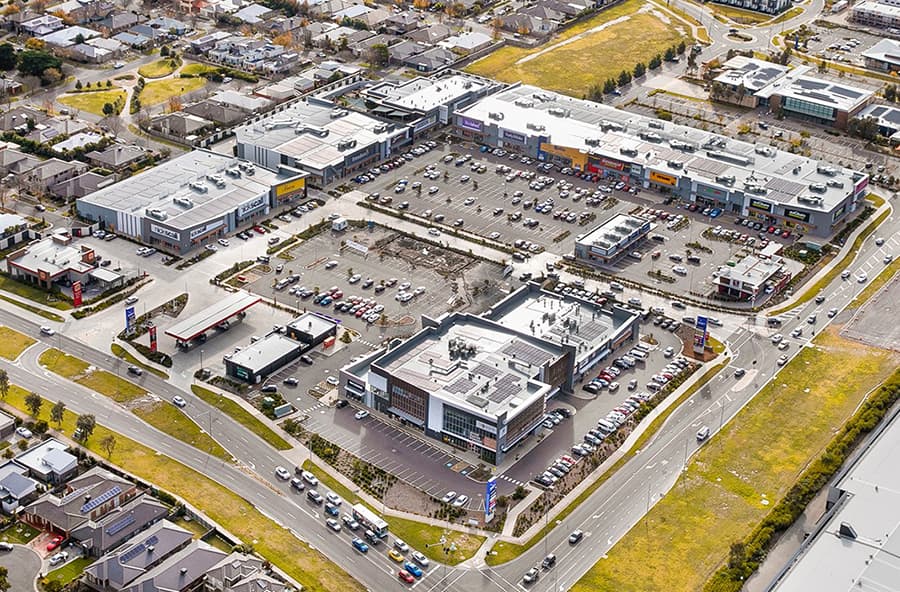 Stonebridge's Philip Gartland added, "The global pandemic has accentuated the re-positioning of the 'sectorial hierarchy' within the Australian commercial real estate landscape. Whilst industrial investment has usurped almost all other commercial sectors, the attributes of LFR sector, being the closest in configuration and simplicity to industrial, has not gone unnoticed. With prime industrial yields now well below 4%, the attractiveness of the typical LFR asset, given its intrinsic land, lower site intensification, building attributes and yield arbitrage have all put the savvy industrial investor on high alert."
JLL's Nick Willis said, "Demand for the sector continues to grow as investors have recognised not only the strong outperformance of the assets, but their tightly held nature and compelling proposition on a returns basis when compared to prime assets in other sectors."
JLL's Sam Hatcher said, "In addition to the recent strong tenant sales performance, investors are attracted to the underlying land component of LFR sites in metro locations which underpins long term re-development potential."
JLL's Senior Director of Retail Research, Andrew Quillfeldt said, "Strong thematic tailwinds have supported a resurgence in sales performance in key LFR categories. 'Working from home' and the absence of international travel has had a major impact on people upgrading their homes. The retained travel spending also provides additional budget capacity for retail spending which has flowed through to a number of categories."
"Stimulus measures including the 'HomeBuilder' incentive scheme are also continuing to support the LFR sector through housing construction and renovation activity. The ability to trade during lockdown restrictions reinforces the resilience of the LFR sub-sector.
The volume of LFR investment activity is up 79% in the first half of 2021 (to $540 million), on the constrained first half of last year.
The property is officially launching for sale via an international Expressions of Interest campaign closing 12th August 2021.