Lendlease's Lakeside Joondalup has put a spotlight on International Day of People with Disability by launching two display cabinets, styled in collaboration with the Ability Centre and twin sisters Emily J and Reese Prior. The cabinets, unveiled today will feature in the centre until 17 December.
Located on the first floor of the Centre's Fashion Mall and the ground floor of Myer Centre Court, the cabinets will include mannequins of all abilities while showcasing clothing from participating centre retailers.
Sisters Emily J and Reese, who were both diagnosed with Cerebral Palsy, are budding stylists, and accepted the Ability Centre's invitation to work with Lakeside Joondalup on the project. Emily J, the younger twin, who has already modelled for brands including Target and Betts Kids said she wanted to have a say in how people with disabilities like her are portrayed from the behind the camera.
"When I read magazines and catalogues, I don't often see young girls that represent me or disability, so having a part in changing that is really important to me" Emily said.
"I love styling looks every day on my Instagram account, so getting the opportunity to style something for the shops, was an opportunity I couldn't refuse" she added.
Gemma Hannigan, Lakeside Joondalup Centre Manager, said the Shopping Centre was dedicated to promoting real diversity and inclusion in all its forms.
"Our Centre was very lucky to partner with Emily J and Reese, through the Ability Centre, to deliver a different perspective on how we showcase some of our retailers clothing and accessories. We are committed to providing a welcoming environment and we want our Centre to reflect the reality of our diverse community" Hannigan said.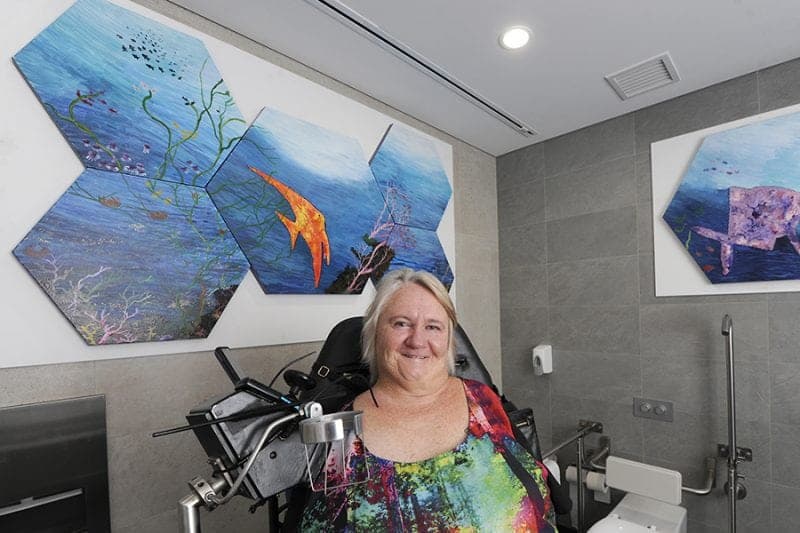 In 2018, Lakeside Joondalup was the first shopping centre in Western Australia to build an accredited changing places facility for people with high needs. Following this, The centre launched height adjustable tables in the food courts as well as sensory-friendly sessions for children during key events.