Karratha City Shopping Centre has energised its new state-of-the-art solar energy system, as part of Vicinity Centres' $73.2 million, industry-leading solar program.
The twentieth centre in Vicinity's national portfolio to welcome clean energy technology, Karratha City's system will contribute 2.3MW capacity, providing annual energy generation of more than 3,900MWh per year – enough to power over 400 average Australian homes.
Karratha City Centre Manager, Melanie Tan-Garbin, said the solar system reflected Karratha City's focus on creating a destination the local community can enjoy, powered by clean energy.
"We're thrilled to switch on Karratha City's new solar system and, now we have a renewable energy power station on our roof, we're able to use clean energy to help power the centre," said Tan-Garbin.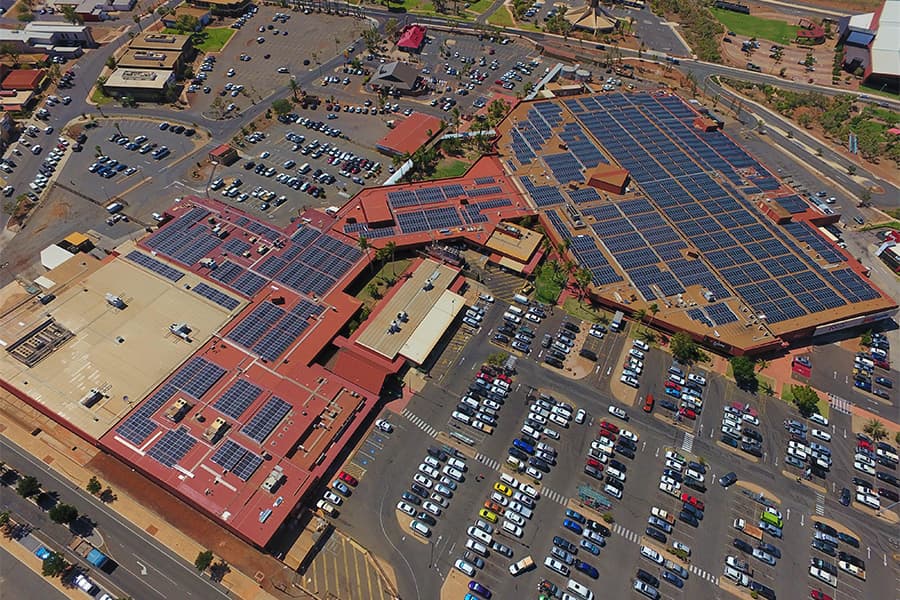 Installation of the system began last year and employed approximately 20 local contractors to fit more than 6,100 panels on Karratha City's roof.
Vicinity
unveiled stage one
and stage two of its industry-leading solar program in 2018 and committed to installing solar across 22 shopping centres, generating more than 48,500MWh of clean energy each year – enough to power more than 8,300 homes – one of the largest programs of its kind in Australia.
Vicinity is on track to
reach a target of Net Zero carbon emissions
by 2030 for its 32 wholly-owned assets.