JLL's 20th Retail Centre Managers' Survey was undertaken in February across 84 JLL-managed shopping centres nationally. The majority were sub-regional centres (37) and neighbourhood centres (26) , while 15 were CBD-based. With food spending growing 4.1% year-on-year, according to the Australian Bureau Statistics, Centre Managers said food and beverage retailers continued to drive leasing enquiries, spurred by younger adults' interest in casual dining out.
Tenant enquiry levels declined slightly since the last survey, but 58% of managers said enquiry levels remained stable whilst the negativity sentiment around online shopping affecting bricks and mortar stores has declined significantly.
Sub-regional centres recorded a 2.9% vacancy rate in December, down from 3.4% in June 2018. Rental growth is now 3.4% annually, well above the negative 0.6% recorded in June, with eight sub-regional centres posting rental growth above 5%. Neighbourhood centre vacancy rates remained steady at 2.2%.
About one third (32%) of managers expected planned refurbishments to have a positive effect on sales performance.
JLL's Head of Property & Asset Management – Australia, Richard Fennell, said, "When asked what factors were affecting turnover performance, managers nominated the strongest positive factors as 'expected changes in tenancy profile' (55%), 'growth expectations within trade area" (45%) and 'planned refurbishment activity' (32%).
"The top three negative factors affecting turnover have remained constant over time – 'competition from other centres' (40%), 'economic outlook' (32%) and 'online retailing' (25%).
"Sentiment in the retail sector has weakened since June 2018. This is a global theme, driven by store closures and e-commerce competition, particularly in the US and UK, although the trend has been the same here in Australia.
"Our portfolio shows that the perception of Australian retail conditions is worse than the actual performance. Rents have held up well and shopping centres remain over 97% occupied. That's not to say there aren't challenges, but it is important to note the stability of the key operating metrics at a high level," Mr Fennell.
JLL's Head of Retail, Property & Asset Management – Tony Doherty said, "Our survey found that 40% of managers said the main impediment to improved sales was competition from other shopping centres. It is interesting to note that they are more worried about the centre 'down the road' than the competition from online, which in comparison 25% of managers said would have a negative impact on turnover."
Slightly less than half of Centre Managers (48%) expected some growth in moving annual turnover (MAT) over the next 12 months.
"However, they should be more positive about the outlook for wages growth. That, along with the changes to income tax announced in the Federal Budget, could be a driver of the rebound in the second half of 2019," said Doherty.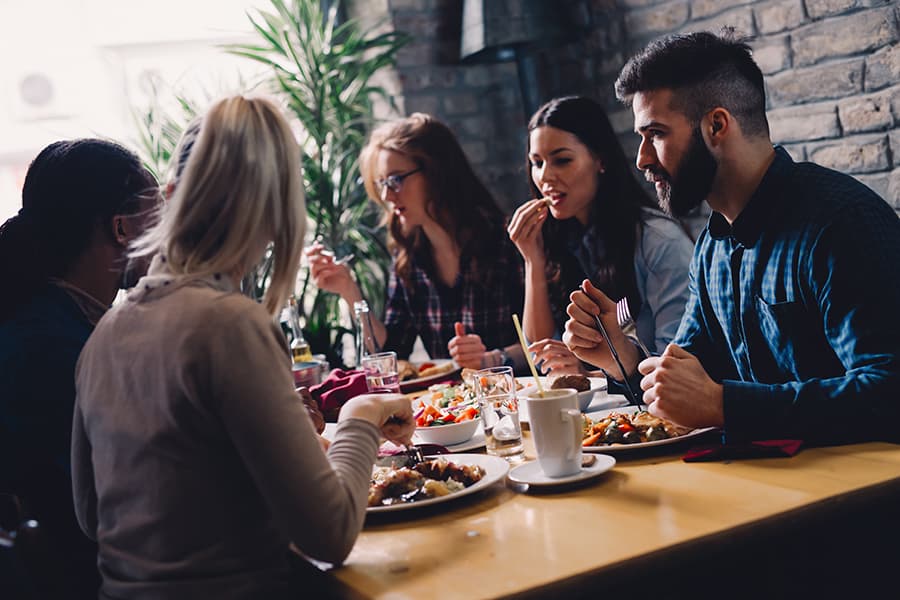 Food operators continue to drive tenant enquiry levels. JLL's Director of Retail Research, Andrew Quillfeldt, said: "We found 54% of Centre Managers said enquiries from food and beverage retailers – both takeaway and specialty – remained moderate or stronger than the previous survey.
"Food is doing well. I think it is the general consumer trend toward dining out. We have looked at research on spending by generation, and younger generations are spending much more on dining out and a much lower proportion on groceries; it is quite dramatic.
However, there are so many operators now that it is creating competition between them. Shopping centres will need to be cautious not to overload with too many food and beverage outlets as this will dilute the retail mix.", Quillfeldt said.
Quillfeldt said enquiry was subdued in the jewellery category, with 82% of managers reporting leasing enquiry as weak or very weak. Clothing and footwear enquiry also remains very subdued, with 72% of respondents noting weak or very weak enquiry levels.
In the takeaway food category, however, 51% reported strong or moderate enquiry levels.
A rebound in wage growth and expected income tax cuts could lead to improved retail performance in the second half of 2019.