Retailers play a vital role in creating great shopping centres and community spaces. At Shopping Centre News we think it's important to showcase and profile retailers to our audiences. This week, we speak to James Sinclair, CEO & Managing Director of Signature Hospitality Group (Sporting Globe and TGI Fridays). With the Victorian hospitality industry on its knees, James shares with us his insight around what this means for business owners, employees and suppliers within food and beverage sector and explains why hospitality businesses should be allowed to trade in a COVID-safe way. 
What is your current role and main responsibilities?
Signature Hospitality Group is developer and operator of hospitality brands and properties across Australia. Our brands include The Sporting Globe, TGI Fridays, All Hands Brewhouse, Foresters and WJWills Eatery. Comprising more than 1,200 people we operate in more than 30 locations across Victoria, New South Wales, Queensland, Western Australia, and South Australia.
As CEO, I am responsible for our strategic planning and direction, oversight of our company growth and development, as well as leading and supporting our key personnel to ensure we have high performing teams.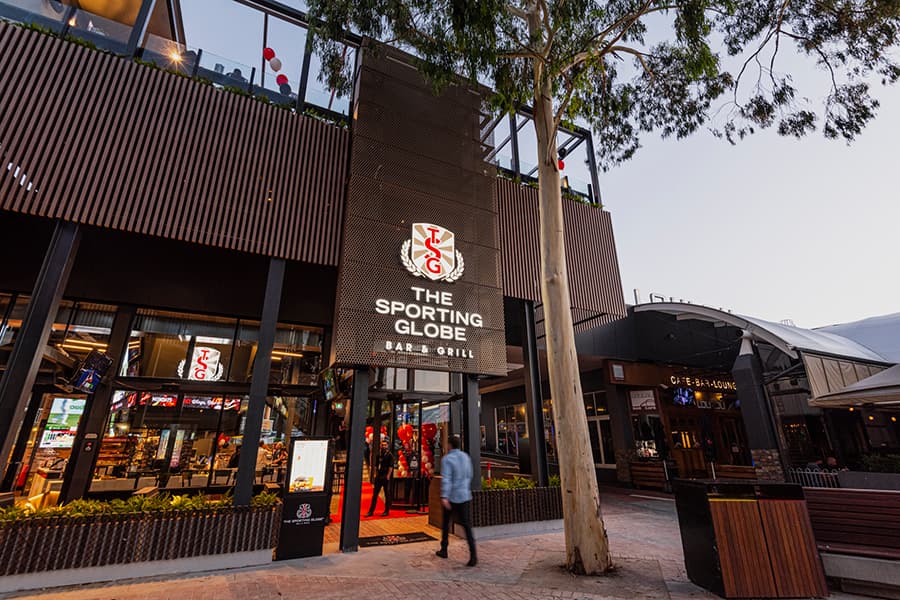 Can you tell us a little bit about your career and how you got started in hospitality?
I started my career working at some large corporate finance firms but always had a passion for entrepreneurialism. While living in the US in my early 20's, I fell in love with the American Sports bar and saw an opportunity to create and launch an Australianised model. After acquiring a failed pub in Geelong, it took about 12 months to turn it around with invaluable mistakes and learnings in the early stages.
What excites you most about your business?
Our ability to adapt and innovate in an industry that is quite traditional. The Sporting Globe was the first pub group to introduce a digital loyalty program and we have since developed our own loyalty app and our own digital ordering which is available for orders to go or at the table within the venue. This digital platform provides us with plenty of future growth opportunity and I'm excited for what this means going forward.
What do you look for when you choose a location to open a new site?
I always search for prominent locations with strong foot traffic to ensure demand and a well-balanced competition set for sustainable supply.
What's your best performing restaurant and why?
Our best performing location varies as there is healthy competition in each location to be the best. Each venue's ability to achieve KPIs is often linked to the strength of its management.
How has your business adapted in response to COVID-19 restrictions?
When the first wave of social distancing and lock down laws came into place, we made a decision as a business to adapt quickly, with the goal to remain open for as long as it is safe for the benefit of our team members and the community. We were able to completely shift our business to takeaway only venues with the introduction of two new services through our MyFridays and Sporting Globe apps, including a home delivery service and 'Curb Side Pick Up' option, which allowed customers to collect their order from the comfort of their car using the 'pop-up drive-thru' near their chosen Sporting Globe or TGI Fridays venue. We've also invested in a large list of additional hygiene health and safety measures.
What are some of the current challenges facing your businesses?
COVID-19 is having a huge impact on the hospitality industry as a whole. Signature Hospitality Group own the Sporting Globe group of pubs, as well as TGI Fridays, meaning 19 venues and 700 people in Victoria alone have been impacted by the restrictions within our organisation. We serve more than three million people annually and provide an important social outlet for our communities, as do many other pubs and restaurants, and the current COVID-19 restrictions and the hard shutdown on the hospitality industry in Victoria is currently our greatest challenge.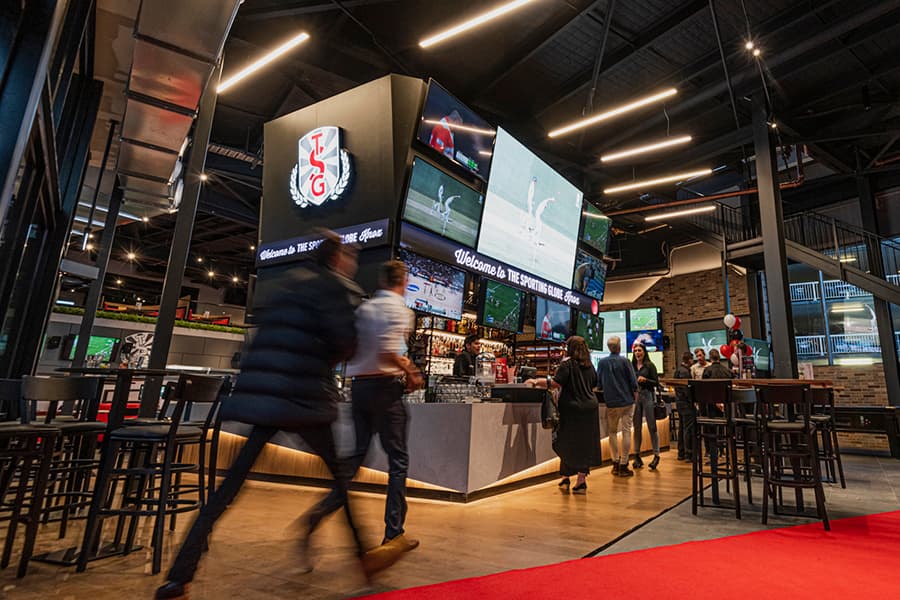 How are other governments around the globe saving the hospitality industry?
Many countries around the world, including the UK, have developed incentives to encourage cash flow into the hospitality industry and it is important to question why Victoria cannot do the same given we have COVID Safe measures in place.
For example, as part of the Eat Out to Help Out scheme in the UK, the government are handing out 10-pound meal discounts for restaurants at hotels and tourist attractions to encourage locals and tourists to put money back into the economy amidst the pandemic.
How do you feel about Victoria's roadmap for the re-opening of hospitality venues?
The proposed Victorian road map is detrimental for bars, cafés and restaurants around the state and as a result many pubs and restaurants are on a debt cliff and at risk of closing.
As an industry, we have already put so many safety measures in place to ensure we are COVID Safe to open and are calling on the Victorian government to allow us to do so.
What does it means to be 'COVID Safe' and why should hospitality businesses be allowed to trade?
We, like many other hospitality businesses, have found solutions and procedures to ensure a COVID Safe environment for our customers – this includes:
• A digital staff and guest registry to ensure contract tracing
• Digital temperature checks upon entry
• Upholding safe food and beverage production procedures, including receipting of goods, product cleaning and PPE use
• Contactless digital ordering and payment via your own device (no menus)
• Regulated social distancing with booking limits, i.e. minimum 1.5m
separation and ample space of 1 person per 4sqm
• Upholding hygiene and cleaning standards, including TGA approved microbe shield surface sanitiser ZOONO and displaying posters in restaurants and online to let patrons know we have a COVID Safe plan in place.
With all of these measures in place, we need the government's support to reopen safely. We are sending our businesses and communities into deeper economic ruin that will flow through to poor welfare and societal outcomes for many years to come if we do not.
How is COVID-19 impacting the young workforce within the hospitality industry?
90% of our employees in our venues are aged 30 years or younger – this lockdown is drastically affected our young people who are being forced out of work unfairly, preventing them from finding their first job and impacting their mental health.
According to the ABS, the youth unemployment rate now stands at 12.2%, more than double the overall rate of 5.1%. With a large number of our employees aged 30 years or younger, the detrimental impact on the mental health of young Australians who would otherwise be gaining a sense of fulfilment and contributing to our economy is extremely concerning.
What are some of the things you look for in people when you are hiring?
Drive, intellect, compassion, loyalty, and resilience.
If there was one thing you could change about the hospitality industry, what would it be?
America's tipping culture, while not required in Australia, actually has some benefits. It provides immediate and tangible recognition and would deliver constant and valuable feedback on the results of a venue if it was an afforded custom in Australia.
What are some of the ingredients that makes a successful business?
I think it's important to have a clear vision and market position and to build a team of talented and committed people within your business in order for it to thrive. It's also important to live a customer first culture, be consistent in the basics, invest in high value activity and be determined to continually improve.
What other brands do you admire?
Three brands stand out to me; Apple for their design, McDonalds for their many systems, and Amazon for their constant innovation.
Do you have any hobbies? What's your favourite pastime?
In addition to spending time with family, I like to keep active by regular swimming and skiing and also have an equestrian products business.
What keeps you awake at night?
I'm a good sleeper, but during COVID-19 it's been challenging to see so many staff and friends impacted. I'm particularly concerned about youth unemployment, which is at record highs, and have done my best to look after our 61 full time international visa holders who have unfortunately received no government support.