IOOF Investment Services Limited have purchased Great Western Centre, a large format retail centre based on John Hines Avenue, Minchinbury for $68 million in an off market deal facilitated by Colliers.
The property, purchased from Minchinbury No 2 Pty Ltd, will be held in IOOF's highly successful Property Plus trust that has generated strong and consistent returns for investors.
Head of Property at IOOF, Simon Gross said,  "This is the first Large Format Retail asset that IOOF has purchased and we are delighted to bring the excellent diversification qualities to our Australian property portfolio.
"We have been looking to enter this sector of the market for some time to dilute out exposure to other asset classes and Minchinbury was the perfect property for us at a good phase in the market cycle for this style of investment. Being a brand new asset completed in June this year and with tenants such as Super Cheap Auto, Petbarn, Autobarn, Anytime Fitness, Total Tools, BCF and a high quality food offering, we thought this was a great opportunity to enter the market and the perfect addition to our existing high quality portfolio", said Gross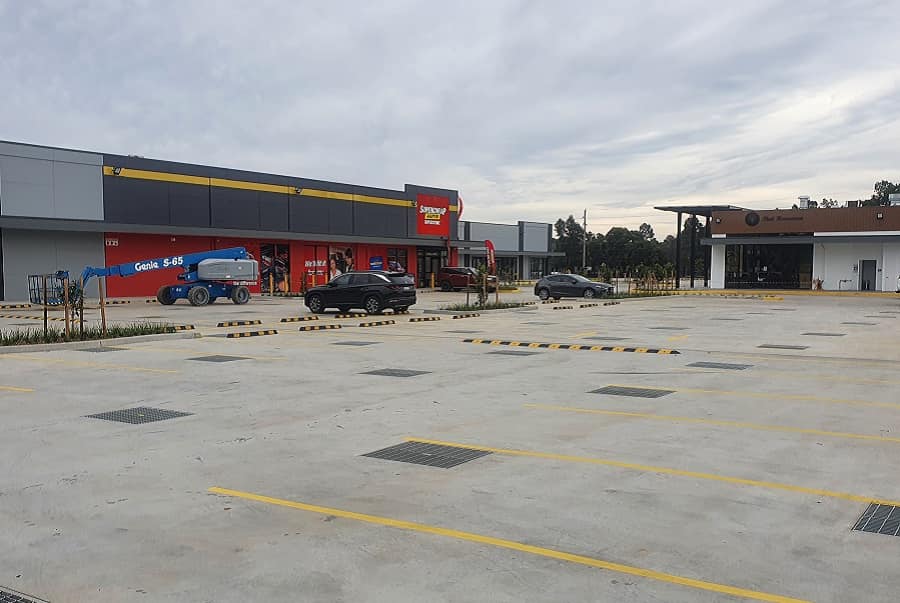 The 10,800m2 property directly faces the Great Western Highway on the busy intersection of Carlisle Avenue, Minchinbury giving the project excellent exposure to over 3,000 vehicles per hour during the Friday afternoon and Saturday peak periods.
Mark D'Arcy-Bean, Asset Manager for the asset at IOOF stated, "The Long WALE of nearly 10 years a brand new construction made our decision to complete the transaction that much easier and we are excited to ass this asset class to our Australian unlisted property portfolio."
Colliers' John McCann and Frank Oliveri said: "We knew IOOF were looking for a trophy Large Format Retail asset and knowing the vendor, Frank Carioti, might be interested in selling this was an easy match for the Colliers team. We approached IOOF off market and over the next four weeks we were able to successfully broker the sale.
McCann said, "The contract was exchanged in June and settled very quickly after IOOF concluded their due diligence process. We found working with Mr Carioti an easy process, given his background in the industry of over 30 years and the understanding and knowledge of the construction, he and his team were able to deliver a high quality project on time."
Carioti said, "The property spoke for itself, we build a very good product and we back ourselves in attracting the right tenant to the development. We were confident when we sold the asset having a number of parties approaching us."