A pair of shopping centres in popular holiday spots in the southwest of Western Australia have been listed for sale for the first time in ten years by a private family that has owned the centres since 2011.
Margaret River Shopping Centre and Busselton Boulevard Shopping Centre are Coles-anchored retail hubs occupying prime locations within iconic WA tourism destinations, south of Perth.
CBRE's James Douglas and VPG Property's Craig Butler will steer the sales process on behalf of the vendor, with the assets available together or individually and Expressions of Interest invited by November 23.
"We're expecting strong interest from a range of investors for these assets," Douglas said. "Both assets enjoy dual catchments and retail sale opportunities, with permanent residents as well as a burgeoning tourism influence.
"Tightly held and rarely traded, it's a unique opportunity to own part of Western Australia's most notable destinations."
Margaret River Shopping Centre occupies a 4,622m2 landholding fronting the busy Bussell Highway and has a GLA of 2,994m2.
The strong-performing Coles is on a lease to 2026 and accompanied by four specialty tenancies, with the centre featuring 224 car parking spaces.
Within the rapidly-evolving Busselton CBD, Busselton Boulevard Shopping Centre occupies 5,757m2 and has a GLA of 4,797m2.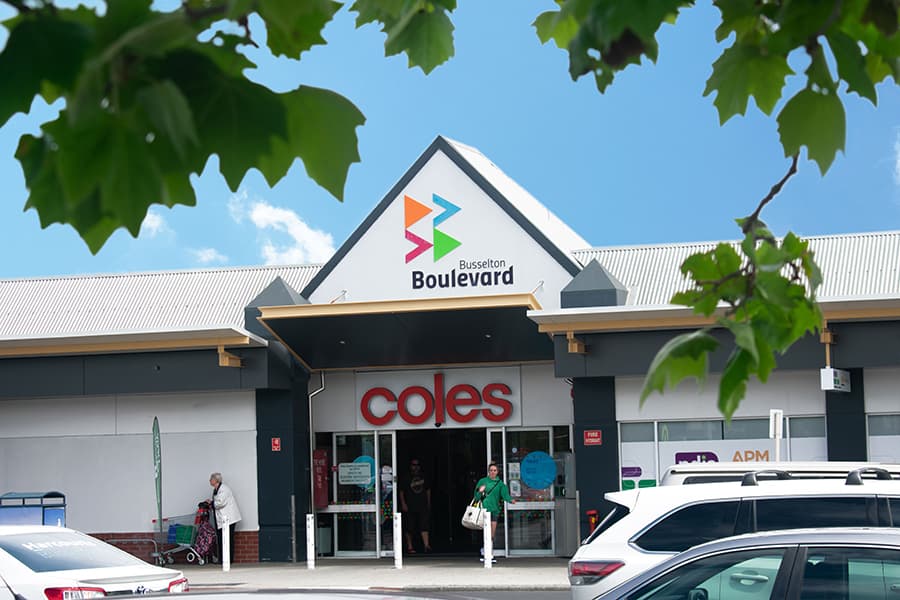 Coles is complemented by 15 specialty tenancies, with Busselton the subject of a state and federal government-supported 10-year urban renewal project that includes a Hilton Hotel, scheduled to open next year.
"VPG Property has managed and leased the assets on behalf of the owners for the past ten years, with the centres and locations going from strength to strength," Butler added.
"We and the centre's retailers have seen the push to regional living over the past two years, with these two locations offering employment and a great quality of life, all within a few hours' drive from Perth."