The Party People, an Australian leading costume and party supply store, in collaboration with tech partners, stockinstore, Starshipit, ShopExp, and Uber, are taking a bold step with the introduction of a groundbreaking retail experience – the Shoppable Magic Mirror.
The Magic Mirror is a collaborative innovation, with each tech partner lending their specific expertise to create a seamless and futuristic shopping experience.
ShopExp is the brainchild behind the augmented reality and mirror technology, turning the act of shopping into an immersive experience. On the inventory front, stockinstore plays an instrumental role by managing Ship from Store and Click & Collect solutions, ensuring customers move from browsing to delivery with speed and accuracy. When it comes to shipping, the Starshipit platform ensures that each order is smoothly processed, shipping labels are generated, and real-time tracking notifications are dispatched to customers. Lastly, Uber brings the final touch with its rapid delivery service, promising that customers receive their chosen items in record time.
Together, the partnership sets a new standard for retail, blending the best of both physical and online shopping to offer an experience that is highly personalised, convenient, and engaging for customers and retailers alike.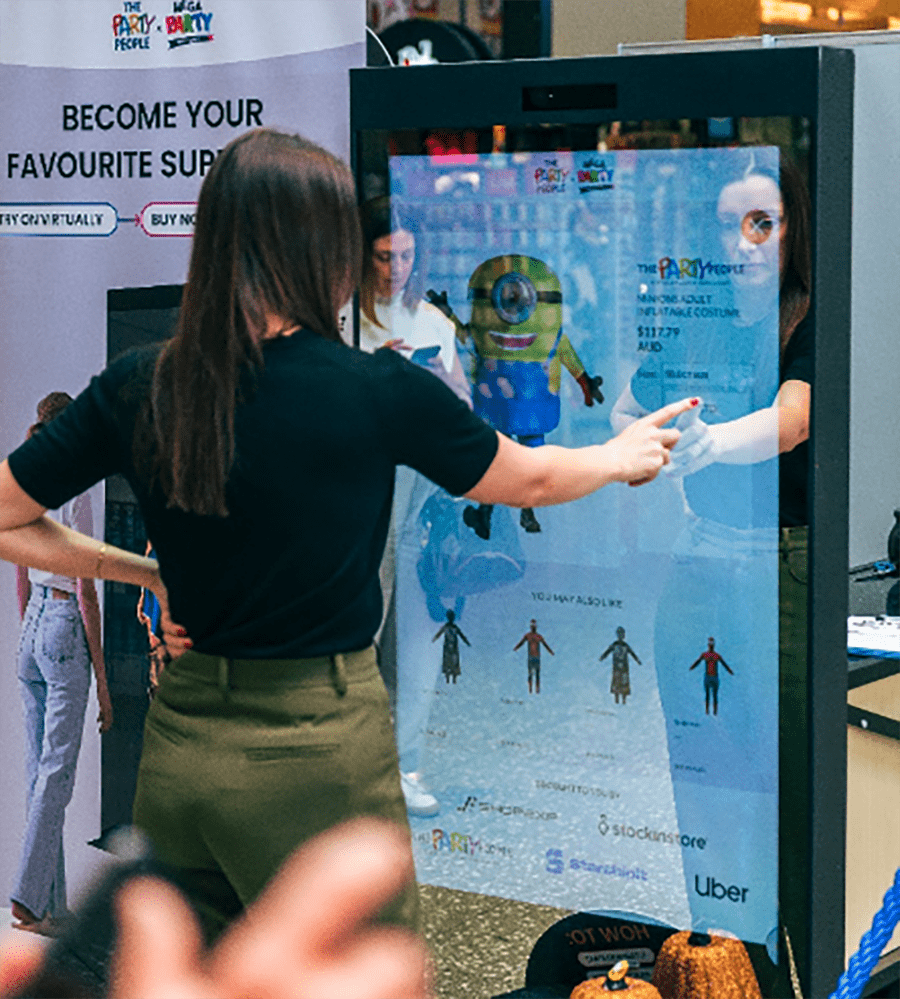 Dean Salakas, Head of The Party People, said: "Augmented reality mirrors are floating around, but we have taken them to another level by adding checkout functionality to them. It's my understanding that globally this has never been done before."
An exclusive trial of the Magic Mirror pop up store is open for shoppers to experience for themselves at Sydney's Macarthur Square from the 9th to 31st October – just in time for the Halloween season.
This augmented reality-powered Magic Mirror does more than just display costumes; it allows for instant purchasing and even immediate delivery or convenient pick-up via Click & Collect. Customers will interact with the mirror through hand gestures, choosing their preferred costume and confirming their choice through a QR code.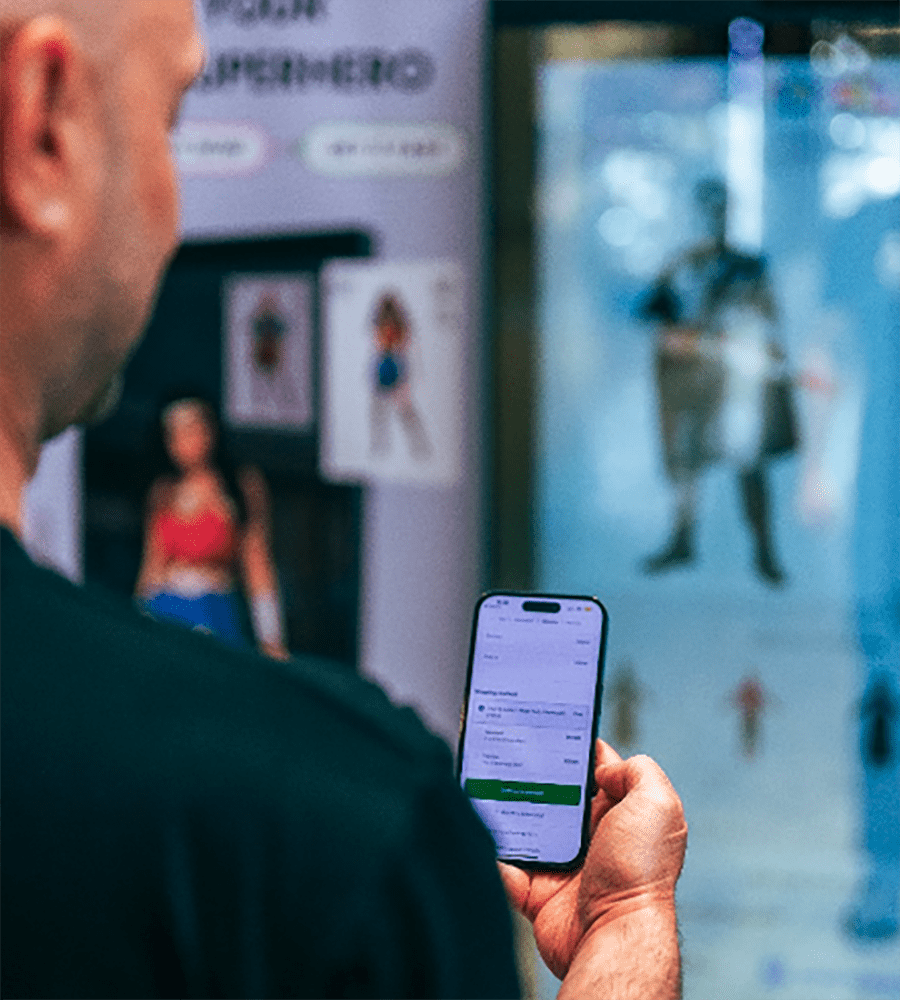 Geoff Luyk, Head of Customer Success at Starshipit, said, "It's a testament to the power of thinking outside the box, demonstrating that innovation can not only engage The Party People's customer base but also spark inspiration throughout the entire retail network."
The mirror itself can be placed at a variety of locations — in this case, a pop up location in Macarthur Square. It can be set up as a stand-alone retail activation, after-hours in a shop window, or even on hoarding for a store under construction, and practically anywhere with space for a mirror. The Shoppable Magic Mirror aims to revolutionise retail for both consumers and retailers. For shoppers, the mirror offers a tailored experience, allowing virtual try-ons for the perfect fit, a seamless browsing process, and instant checkout for immediate home delivery or in-store pick-up. On the flip side, retailers stand to benefit from a surge in sales, improved inventory management, and enhanced customer engagement.
Based on the success of this pilot, the Magic Mirror could soon be a regular feature in shopping centres across Australia, and potentially, around the globe.